It's only October and I've been thinking about gift giving for the holiday season. I know that so many of us wait until Black Friday or Cyber Monday to frantically shop…waiting in line before dawn with CROWDS to get what the newspaper circular tells us we NEED to be buying.
NOT ME
Last year was the FIRST time I did the Black Friday thing and believe it or not, I didn't buy ANYTHING. I went to see what the experience was all about.
WHY?
Because my gift purchasing is done throughout the year.  Anything that I need to buy from now through December is DELIVERED directly to my door. I'd rather spend the day getting my nails done than fight over the last "hot product" that will be out of style in 3 months.
I believe in getting gifts for my friends & family that I KNOW they'll cherish
I'm not about buying the biggest TV or the newest video game.  I'd rather choose something extremely personal. Something that reflects what they love and shows mine. I shop when I travel, pick things up when I happen to see them (and they scream – MR S, BEN or AVA).
Which is why I love going the PERSONALIZED route
For the more personal approach I tend to shop at RedEnvelope, because I know that I'll find the unusual, the personal (especially since I can have things monogrammed, personalized, etc.), and the unique. For example: Ben recently started his own social  media business after being director of SM for an agency. My gift to him this year – that great pop-up leather card case which I plan on filling with his new business cards. I figure the monogrammed leather will make him look more professional, and it's something that I know he'll love.
When I needed a GOOD wallet I wanted one that didn't have SOMEONE ELSE'S initials on it (MK, LV, etc.). I wanted it to be MINE. I knew that I could get JUST the one that I wanted…simple, elegant and useful – at RedEnvelope. The only initials I wanted began with a "Z"
It doesn't HAVE to be expensive
I'm all about putting some HEART into what I give. I KNOW that I don't have to spend $500 to  make someone smile. I KNOW that Mr. S remembers that I bought him some great personalized golf club links last year from RedEnvelope EVERY time he hits one of those little white balls. This year I'm thinking golf balls to go with it – hopefully they won't end up in the water.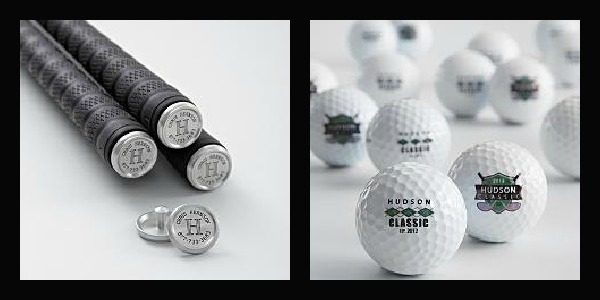 Who's on YOUR gift list that deserves something from the heart?
I know your list is FULL of people that you want to do something VERY special for. Why not go the PERSONAL route this year? Ready to shop and get your gift giving delivered to your door without standing in line at 3 am?
We received product to facilitate this review.