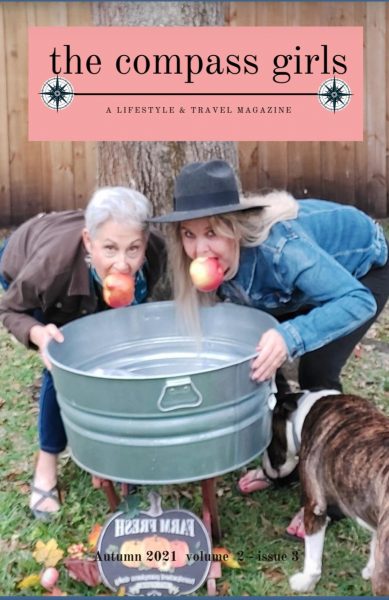 Fall is my favorite time of year…yes, even here in Florida. Right now the nights average 56° while the days vary between 74° and 80°. For this former New England girl, being able to throw open the windows both day and night and breathe in the fresh air is priceless. I switch from lighting the grill every night to prepping the crockpot each morning. I am making more hearty dinners and am thankful to be putting away my skorts and shorts and replacing them with jeans (although t-shirts still work on those warmer days). Autumn was the one season that I missed the most moving from Rhode Island to Florida all those years ago, and while we go up to the mountains of New Hampshire to ski each winter, I miss jumping into a pile of leaves or feeling them crunch underfoot as I walk, digging out my favorite riding boots, and wearing those beautiful Irish knit sweaters that I covet.
Over the years, I have acclimated to the warmer weather and I understand why I see so many people down here wearing UGGS when it's 70° out (still not something that I do). But, I have collected my cardigans, jeans, and long-sleeved stripe shirts to mark the season.
Whatever you love about Fall, it is short and fleeting, so breathe in the crisp air and enjoy this time between summer fun and holiday celebrations. You deserve it.
Of course, as part of The Compass Girls, it also means another issue of our magazine with recipes, beauty ideas, and great products that we've found. I hope that you enjoy reading it as much as we've enjoyed putting it together.