The reviewer has been compensated in the form of a Best Buy Gift Card and/or received the product/service at a reduced price or for free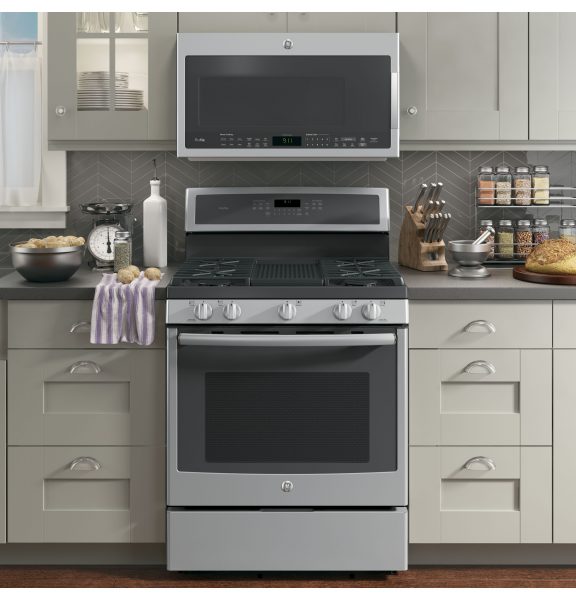 It's an age-old conversation that goes on at the Sandler household a few times a year. Who will host this year's Thanksgiving (or Chanukah or Passover) dinner? Now that Ben is married, there is another household that has become involved in the argument, making it that much more difficult.
It comes down to:
Best/most seating
Cooking skills
Appliances for cooking/storing
Honestly, no one has all three, so I started to think of how I could gain a real advantage over the others.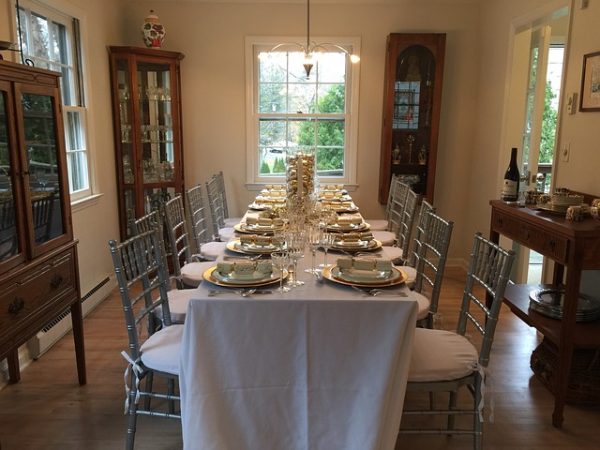 Seating
I have the least amount of table space and chairs, but I'm resourceful enough to know that I also have the most amount of outdoor space for drinks and hors d'oeuvres. Extra tables and chairs can always be rented, so I don't even bother competing on this front.
Cooking Skills
I think that we're all pretty good at different parts of the meal. Usually, we each bring our specialties and the host makes the turkey/brisket/etc. That wouldn't change no matter who was the hostess with the mostest.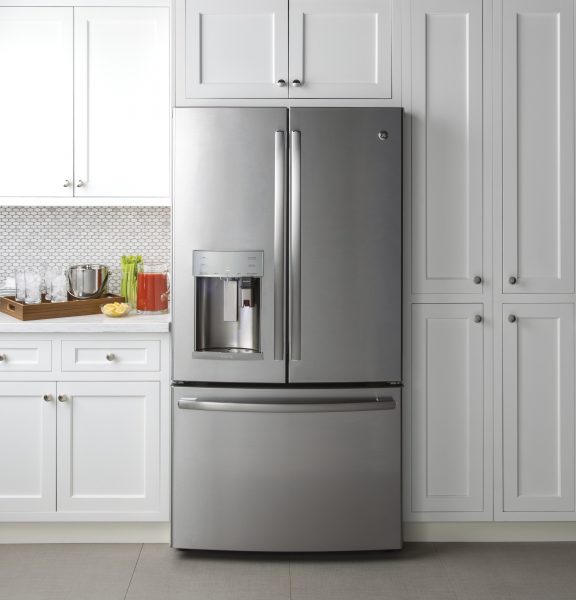 Appliances
Luckily, I can position myself to top dog in this one because I was looking at the GE Appliances at Best Buy that are absolutely GORGEOUS. With a modern clean sleek look that is perfect for today's kitchens, GE Appliances offer cutting edge features with brilliant touches that we cooks need.
The mix and match approach to designing your dream kitchen is easy with GE at Best Buy.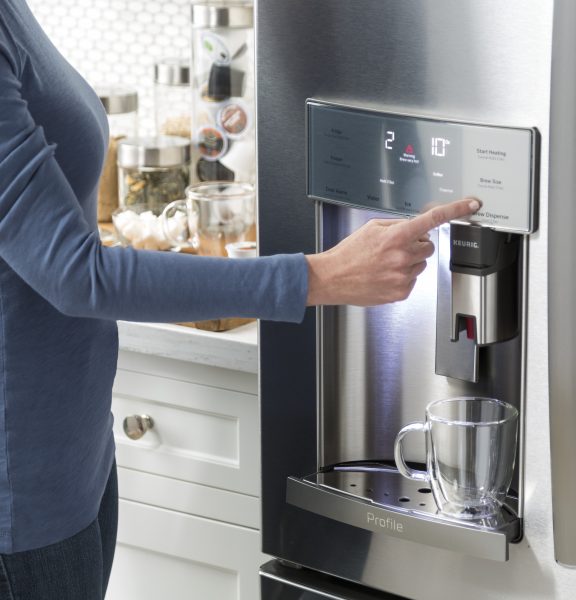 Everyone KNOWS I'm a coffee-lover and can't live without grabbing a Keurig (OK, a FEW Keurig) made cups of coffee each day.  When I saw that they were offering a Keurig KCup French Door Refrigerator, I KNEW that my guests would go GAGA over the unexpected convenience of hot single serve brewing right at the fridge as they help me in the kitchen. Plus, it would me a HAPPY BARISTA!
But, when it comes to the holidays it's all about what's cooking and the new GE Profile Gas Range an edge-to-edge cooktop means that we aren't limited to the usual two small and two large pans. Since the ENTIRE cooktop is usable, there will be plenty of space for the greenbeans, stuffing, gravy, mashed potatoes, sweet potatoes and more….all at the same time! My favorite part of this range is the Eextra-large, integrated reversible cast iron grill/griddle. I'm all about making turkey paninis with the leftovers for lunch the next day, and with the ability to cook up to six sandwiches on the griddle, we can ALL enjoy lunch at the same time!
I think I've got this…this year
And because I can save up to $1,200 of Select GE Appliance Packages, I'll have a little extra left over for something spectacular in December too!


For a unified appearance that's easy to mix, match and make all of your own, visit BestBuy.com and check out ALL of the cool GE Appliances
Keurig Kcup French Door Refrigerator: SKU 5037504
GE Profile Gas Range: SKU 4300934
*Purchase 4 or more eligible GE Profile™ or select GE® appliances and, depending on the number of appliances purchased and whether any are BONUS models, receive a GE Appliances (GEA) Visa prepaid card valued up to $1200*.