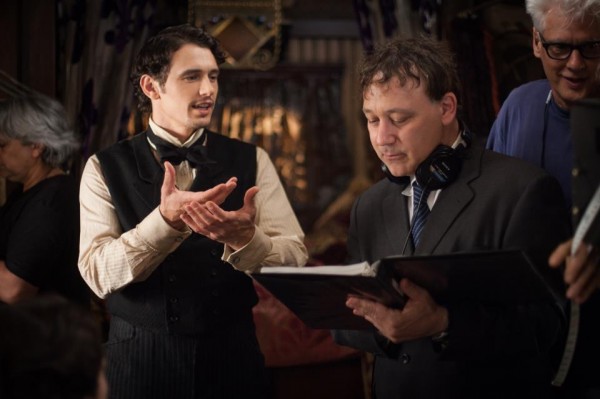 I spent the first portion of my life working in the theater. I've been a dancer, magician's assistant, clown and an actress. I've even had the pleasure of appearing on Broadway. Once Ben was born I left the stage and decided that being with him was more important than being in front of a crowd or camera. I worked for the RI State Council on the Arts as well as a few different schools and taught the little that I knew to others. As someone who spent so much time performing you'd think that I'd have a high regard for those who do the same. I don't. I know that they go to work each  day and do their job, just like a secretary, factory worker, or sales clerk. There's no ooohing and ahhhing from me (unless it's that they're cute or are wearing a great pair of shoes).
Most are hard workers – but so are you, your husband, wife, son or daughter
Some are entertaining – but so are my favorite bloggers
The REAL geniuses are the ones who write, direct, design, style, and produce. It is THEIR vision that becomes the creative force behind a film or show. Taking a concept and shaping in from first draft through post production is the real art.
It is without question that the ONE person I wanted to hear speak on my #DisneyOzEvent was Sam Raimi…
Q    :    What's it like having the weight of the Oz movie on your shoulders?
SR   :    I had a  a great sense of responsibility not to tread upon the good name and the beloved classic, "The Wizard of Oz".  That was my biggest fear.  And it was a heavy responsibility.  In fact I didn't even wanna read the script.  When I heard it was a prequel to "The Wizard of Oz", I said, "I don't wanna mess with that classic."  And so I didn't read the script.  Then a couple weeks later I was looking for a writer.  And somebody said, "Read this.  It's a writing sample."
So under that auspices I read the script.  And I thought, "I'm falling in love with this story and this world and these characters."  And so I thought, "That's why I gotta make this movie 'cause I feel uplifted by the end of this thing."  I love watching the main character learn how to become, you know, this selfish guy found a little bit of goodness in his heart and learned how to become this selfless individual.  And that — and that could be really uplifting for the audience.
So it's really those things that drove me to make it.  And I thought, "If that's really what I make the movie about, I won't be treading on the good name of 'The Wizard of Oz' at all 'cause it's another positive story."
Q    :    Did you always want James Franco for Oz?
SR   :    No, when I started I wasn't thinking about James.  I had a long relationship with James and I really liked him very much.  But I was thinking Johnny Depp would play the part or maybe one or two other actors.  Then I heard that James was interested.  So I thought, "I never considered James.  But he has the qualities," as I sat myself down and thought about it, that I needed.  And that was good and bad qualities.
This was the story of a real heel.  A cad.  A two-timer.  He's not a good friend.  He's a very selfish individual.  Yet he wants to be great.  He wants to be something more.  He just doesn't know how.  He doesn't know what true greatness is.  And through the love of this little girl who looks at him like a father and through a flying monkey who like a good friend demands he do the right thing, and wanting to become worthy of Glinda's love, he grows as an individual and finds a little bit of selflessness in himself.  In so doing becomes the great thing he always thought he could be.  Never expecting that was the route to become this great wizard.  So James as a young man I had seen him be a little selfish, and a little into himself.  He had those failings. Through the years as I worked with him I saw a generous spirit emerge working with the other actors.
I saw kindness, a consciousness form because I knew him when he was like 21 all the way to I don't know how old he is now.  But, I saw these good qualities emerge until he became a friend of mine, not just an actor and a director.  That's what casting's about for me.  Finding the essence of the character in a person.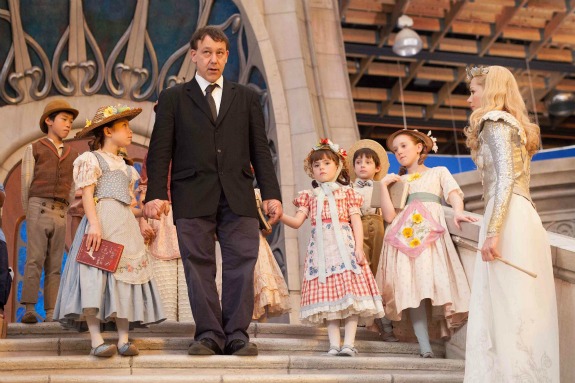 Q    :    Which character would you say it your absolute favorite?
SR   :    Well, I admire Evanora, the Rachel Weisz's character because she's so nasty.  She doesn't try and hide it.  I mean she puts on illusions but she really digs who she is.  That's like my mother, you know.
Q    :    On the record or off the record?  
SR   :    No, it's alright.  My mother knows who she is.   I admire that about that character.  But, = I think I love James Franco's character.  There's so much I can identify with personally.  Unfortunately with a character that's more in Kansas than — than the guy he becomes.  But I understand wanting to become a better person.  I mean it's a dream.  Whether I'd ever have the courage of that character to do what he did I don't know.  But I can relate to the character.
I understand his failings and his simple desires and his low qualities.  But I love the China Girl.  She's me my sweetheart.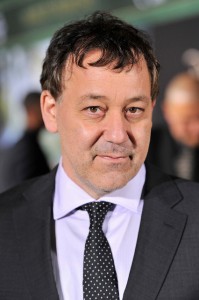 Q    :    With so many lush & detailed sets, did you want it to be so real for the actors vs. CGI?
SR   :    Once the look was decided by myself and the production designer of the entire production, then it came down to what are we gonna build and what would be just CGI?  It was important for me to have real places for the actors to touch and see so they could ground the movie.  Because it's such a fantastical adventure, I really needed to ground it more than a regular drama with real human performances.  We had to explain the emotions that we understand and can connect to.
Q    :    I love how you paid your respects to the original movie and portions of that was very nice to see.  At the end I was left hanging…wanting more.  Are we getting a sequel?
SR   :   That's very nice of you, thank you.  I think that's all up to the people of Disney Studios.  Most probably the movie would have to make a lot of money for them.  It would have to be critically acclaimed and the audience would have to want it.  n.
Oz The Great and Powerful opens on March 8, 2013.
 Want  more information? Follow:
This post was facilitated as a result of a press junket. All opinions are strictly my own.