This post was sponsored by Amazon as part of an Influencer Activation for Influence Central.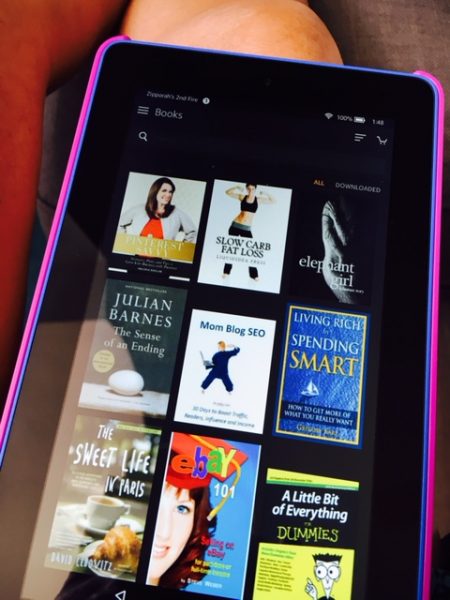 What's on my reading list right now?
The Sense of an Ending
The Art of Social Media
The Sweet Life in Paris
Slow Carb Fat Loss
How to see the World in a Weekend (for the 5th time)
All of the above are were loaded onto my Kindle. As both a travel blogger and just a person who loves to toss a suitcase into the trunk of the car, say "up-up" to Clem (getting him into the backseat), and giving Mr. S the feeling like he's in control of the vacation,  I've got a system for packing that goes beyond just a pair of shorts and a straw hat. I take my laptop, my Kindle, and my cell phone, extra chargers for all of the above, along with a cold drink and a snack. A long flight, shotgun in the car, or a train are all an excuse for some personal entertainment. Still, I felt that with ALL of the above that something was missing. One glance over to my seatmate playing a video game or a peek between the seats at someone watching a movie I've wanted to see that's NOT on the plane's playlist made me a little jealous.
I love having my entertainment at my fingertips
Last week, I switched from my Kindle to the new Amazon Fire Tablet
, and I was immediately a fan. I've had tablets before, but honestly, none of them handled my reading material the way that I like it, PLUS allowed me to download movies, shows, games (or shop) as easily as the Fire tablet does.
Don't be fooled by the value pricing
This tablet is perfect for those of us who travel. I can make it through two flights and a long connection with up to 7 hours of mixed use battery, so I never have to worry if I ended up in a seat with no outlet, or if I spend a little too long by the pool. This little 7″ tablet is a GIANT of entertainment value.
Perfect for travel
Yes, you can keep your books, movies, games and more on it, and it's even expandable with a microSD card slot (up to 128 GB), but because the Fire tablet is from Amazon, I also get FREE UNLIMITED Amazon cloud storage for all of the photos you take with this tablet. Plus, as an Amazon Prime member, I get On Deck, giving  me the the first episodes of Amazon Original Series even when my Fire is offline! Not a Prime member? On Deck will automatically download the first episode of those fab Amazon Original Series.
Fashionable
The Fire tablet comes in a FUN colors like
Black
Blue (figured I'd better choose a color that Mr. S could borrow)
Magenta
Red
PLUS you can change the color by adding a protective Amazon Fire Case  (mine's Magenta).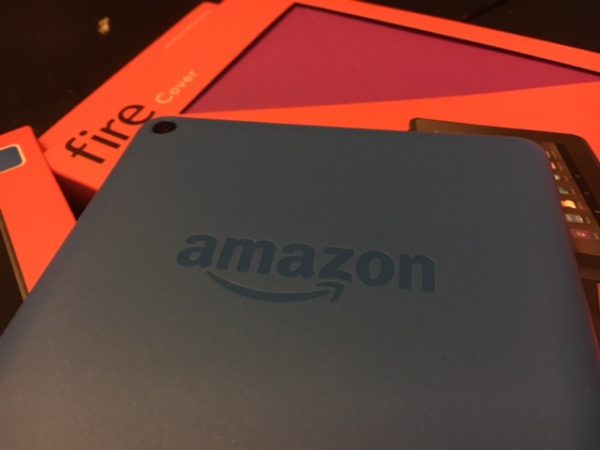 Practical
When they lower the lights on a red-eye, it makes me crazy. I normally have to wait for my eyes to adjust before getting back to fun. Not with my new Fire! It comes equipped with Blue Shade, which automatically adjusts the BACKLIGHT of the screen to make for a more comfy reading experience at night (or before bed in your hotel room). Best of all, it's easy to use by simply tapping Blue Shade on the quick actions menu to turn on this feature. Now you can enjoy your favorite book, news article, app, or any other nighttime activity without straining your eyes.
Fun
OK, so I may have had FOMO about those games my seatmate was playing, but not anymore. With my Fire tablet I also have access to LOTS of premium apps and games, plus in-app purchases that are 100% free (a $20,000 value).
Off on another adventure
This time It'll be my phone and my Fire tablet, leaving LOTS of room for all of those fun finds that I buy while I'm away.


Fire tablet available with 8 GB or 16 GB of internal storage starting at under $50 on Amazon.com