In wholesale t-shirt printing, things have seen quite an evolution. Today's market is brimming with techniques that satisfy various preferences and requirements. Whether you're steering a business ship, orchestrating events, or just an individual after personalized designs, knowing the ideal route to achieve your desired outcome is necessary.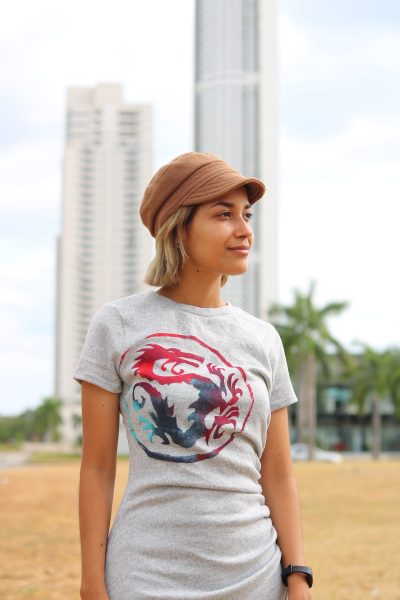 Screen printing
Screen printing claims a regal position. It's been referred to as the "king" of the trade and has a history to back that claim. The process involves pushing ink through a mesh screen onto the fabric and crafting a canvas for simple, bold designs. The result? Durability that shakes hands with vibrant colors. However, it might not be economical for small orders or designs demanding intricate precision.
Direct-to-Garment (DTG) printing
DTG is the process that involves treating fabric like a canvas for an advanced inkjet printer. It's a haven for intricate designs that flaunt colors like they're showing off. This method will dance to your tune if fine details are your muse. While the results are stunning and a friend to small orders, it might not be the most budget-friendly option for bulk printing.
Heat Transfer Vinyl (HTV)
HTV comes with a twist. Colored vinyl is cut into designs and then heated onto the fabric. Picture custom names and numbers boldly imprinted on sportswear, adding a touch of personal flair. HTV knows how to play with colors, yet beware of the peeling after a while that could leave your design not as snug as it once was.
Sublimation printing
Sublimation is a technique that finds its home in polyester. This process involves heat-coaxing ink into the fabric, leaving a finish that's as smooth as a whisper. However, this method is limited to light-colored polyester, leaving other fabrics out of the ball.
Embroidery
Threads and needles weave designs into the fabric as embroidery enters the picture. The outcome is elegance, dripping style, and durability. Perfect for corporate attire and premier merchandise, it knows how to make a statement. However, they are not its strongest suit when it comes to intricate details.
Dye sublimation
Imagine dye sublimation as a painter capturing photorealistic scenes on polyester. The outcome is impressive color vibrancy and a hearty dose of durability. However, it has a price tag that might not suit smaller quantities and is incompatible with cotton or darker shades.
Transfer paper printing
Transfer paper printing is the route that lets you craft your clothes designs at home. Think of it as printing your masterpiece onto a special paper and then sealing it onto the fabric with a burst of heat. It's easy on the pocket and DIY-friendly, yet the final hues might pop differently than other methods.
Final thoughts
T-shirt printing techniques refuse to fit into a singular mold. Each method has its quirks and strengths, and the best route is the one that mirrors your needs and aspirations. Be it cost, color vivacity, or intricate designs, knowing the dance of these techniques ensures that your decision aligns with your goals.