The Gin Joint has a sponsored partnership agreement with East Dane. This means that they provide me with clothes and I write these posts.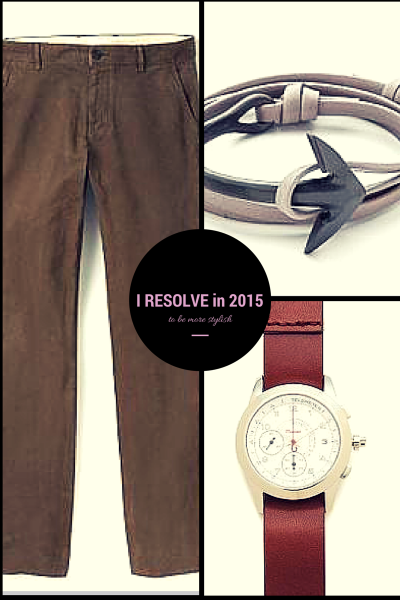 Grab your party hats its New Year's Eve and today you can get 25% off sale items on East Dane.  A new year means a fresh start.  Speaking of fresh starts this is the perfect time to announce my NEW YEARS RESOLUTION:
BE MORE STYLISH
But how will I be more stylish?  It's time to try a few new thing with my fashion.

Wear More Accessories – Miansai has got me covered here with amazing leather work and hip designs
Wear More Color – Those of you who know me know that my closet has standard chinos, standard jeans, white, black and grey t-shirts, and blue button downs. It's time to switch it up! Mason's Raso Slim Chino look like a great way to shine a bit brighter.
Stop Wearing Sneakers – Yeah even my dress shoes are disguised as sneakers. Time to man up and get some real shoes Cole Haan is definitely the way to go.
This is the first of my resolutions and one that I definitely can keep.  I'll challenge myself to new items and ideas that are both trend right and actually doable. I love it.  Did you see that I did not have any gym clothing on that list?  More to come on that one!!