I participated in a campaign on behalf of Mom Central Consulting (#MC) for Sprint. I received a product sample to facilitate my review and to thank me for participating.
Lately I've been switching phones…a LOT.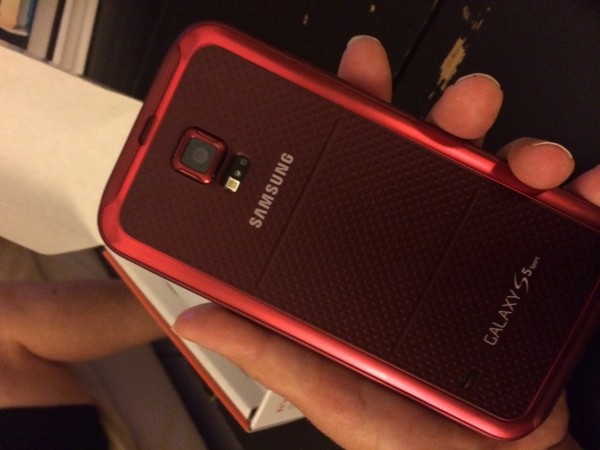 WHY?
Well, first of all it's because I have this awesome deal with Sprint (who's been my cell phone provider for as long as I can remember) to try out some of their coolest phones, and second of all…because the phones that they send me are so different than each other that I enjoy using them even AFTER the test period is over. Lately, the phone that I've been playing with is the newest Samsung smartphone, the Samsung Galaxy S5 Sport.
SPORT?
Is this the universe's way of trying to kick my butt into gear? Between Ben moving in (and taking over kitchen duties – since he's a health fanatic) and the fact that I'm disgusted with the way that I look and feel, this new phone is the straw that might just break THIS camel's back.
JUST THE FACTS M'AAM
The Samsung Galaxy S5 offers an exceptional viewing experience, with brighter and more intense camera shots, long-lasting battery power, and a whole bunch of new features. And this is even BEFORE they add all of the great fitness and health features.
For me, the screen represents the most remarkable and noticed characteristic of this phone. The 5.1" screen has 1920 x 1080 high definition resolution. Samsung employs AMOLED technology for its screen, which means that the Samsung S5 has high refresh rates for clear imaging in fast action. These screens use less battery power, but most phones like this are a NO GO when you're sitting out at the beach. Of course Samsung has added a little of it's magic, allowing the phone to analyze the surrounding light conditions and adjust the screen to make it viewable.
THE CAMERA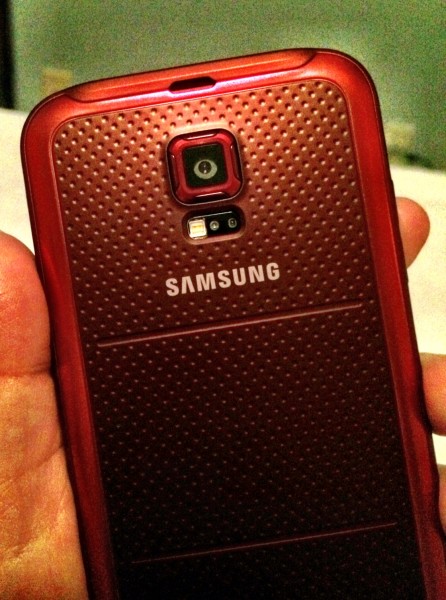 I know phones are for talking, but people need cameras, and they need them to be small, fit in their pocketbook and be able to upload to facebook, instagram, and twitter PRONTO. The Galaxy S5's 16 megapixel camera  has high-dynamic range, allowing the camera to represent a greater range of light levels, including direct sunlight to faint shadows. Basically, the camera exposes the object or scene at different levels. The camera can pick up details in darker areas of the picture without washing out lighter areas.
BATTERY
I'm a social media DIVA. Instagram, twitter, and facebook are just the BEGINNING what I do on my phone all day. I need LOTS of battery life. The older Samsung Galaxy had GREAT battery life, but Samsung has improved the battery technology to squeeze every second out of Galaxy S5 battery. When you're getting down to the last bits of battery life, the Galaxy S5 will switch to Ultra Power Saving mode. In this mode, the screen will go to black and white. The phone automatically shuts down unnecessary and background applications and other features, which effectively extends the life of the battery. In fact, this battery-saving power really helps out in those final minutes when you are desperately for a charging station or needs to make one more call. The removable battery permits up to twelve hours of Wi-Fi internet usage time, thirteen hours of video playback time, 67 hours of audio playback time, and 21 hours of talk time.
SPORT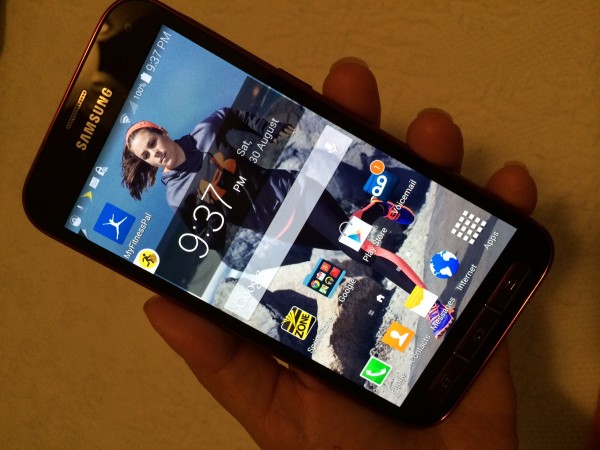 For the Sport edition of the Galaxy S5, Samsung has developed some new features that will please fitness buffs and wannabes like ME. For the first time, Galaxy S5 users can track their heart rates with the built-in Heart Rate Sensor. With a touch, you're able to measure your heart rate in beats per minute. Also installed is S Health, which makes it easier for users to track your physical activity. If you're like me and need to SEE the finish line, it allows you to set goals and track progress and even logs statistics. In addition to these techonologies, Samsung users can purchase Samsung Gear Fit, to manage text messages, calls, emails, and heart rate right from your wrist.
ETC.
In addition to these new features, Samsung has included a few other technologies. They have included a Finger Scanner, which allows users to access their phone without a password but prevent other users from hacking it. The Galaxy S5 has Download Booster, which will harness the power of a Wi-Fi connection and LTE networks to download at an extremely fast rate. They say you can even download an entire HD movie in about one minute due to this technology.
THE 411
I love using this phone, but the best part is that it is becoming an integral part of getting healthy. Talk about multi-purpose!
SPRINT
I've been a Sprint customer for as long as I can remember (at least 15-20 years). They regularly give so much more than the other carriers at a lower price. They are UPPING their game by giving Families of up to 10 lines 20GB of data (compared to 10GB that the other providers give) for only $100. Hurry, because this is only available through September 30, 2014.  To find out more about the new Sprint Family Share Pack visit Sprint.com, or visit them on Facebook or Twitter.