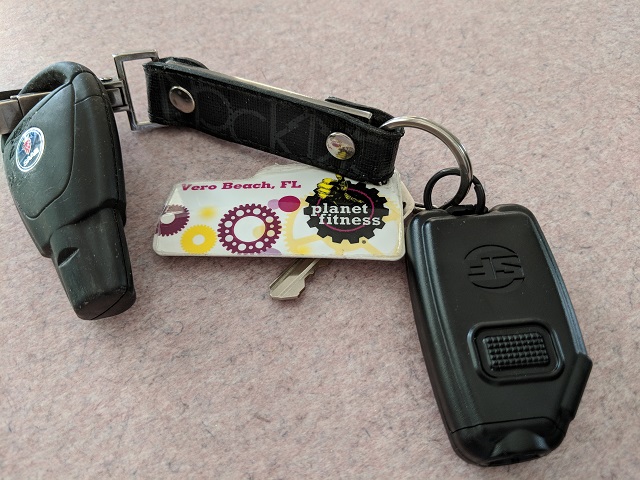 Let me let you in on a secret about me
I love a bargain. I really do. But, Mr. S has a way of reminding me about all of the times that my bargains have cost me more than if I just bought "the good one." Like the whole French Fry press story. Having owned restaurants he always believes in buying restaurant quality kitchen equipment for the house, while I look for the cheapest model. So, as I'm trying to order a press for making French Fries, he's reminding me of all of the times that I've bought a cheaper version and ended up spending a LOT more than I would have had I just bought something good that lasts. I may be from New England, but somehow I missed that old Yankee mentality….if you buy something good, you'll have it for the rest of your life (like all of those LL Bean shirts in Mr. S' closet).
So, when I was looking for a flashlight….
I went to the dollar store. I went back again the week after, and the week after, and….over time, I've probably spent $359 on flashlights in my day. I've bought big ones, small ones, and teeny tiny ones, but they all conked out on me JUST when I needed them.
Why I've now got the Surefire Sidekick on my keyring
Why I feel safer
For me a flashlight can be the difference between panic and being able to deal with a situation. During power outages, I can panic until I take a moment…get some light and asess the situation. I'd never have realized that there was a BIG difference in little flashlights until I had the opportunity to try the Surefire Sidekick, and I wanted to share it with you.
It looks like an ordinary key fob
Fits comfortably in the palm of your hand
Extremely lightweight
3 settings – 5 – 60 – 300 lumens
Weather resistant (great if you're skiing or boating)
Rechargeable (I recharge mine right in my car) Li-ion battery
Click on/off
Puts out a BROAD light of up to 300 lumens
Military grade – Surefire has products used by law enforcement
Illuminates over 50 meters on high
Price
At $79.99 it is definitely in the higher-end price range for a flashlight this size. Then again, considering what I've spent over the years on cheap flashlights it is well worth it. Plus, if you act NOW, you can pick one up for only $39.99 with my personal code: champ

GET YOURS WHILE SUPPLIES LAST!
Simply visit: discoversurefire.com and if you're quick enough, you'll get it for 50% off with the code: champ (ends June 18, 2018)