It's that time of the month when I have to replenish all of the non-food items that somehow seem to disappear. Since Ben and Steph have come to live in Florida, we've been helping out by offering up our "extras" – meaning more shopping. It also means buying things that may be different than we had in the past. Luckily, P&G has given me the opportunity to try some new products as well as old favorites. Some I've added to my regular list, other's I learned would be scooped up by Ben's household.
My question is: Have you Tried This Yet?
Mr. S was on my back asking if I'd pick him up a new Gillette Fusion ProGlide Razor. He refuses to use anything but the Fusion and the thinner, finer blades for less tug & pull are more gentle on his sensitive skin. He's as smooth as a baby's bottom now since finally getting it and his skin looks great since he's paired it up with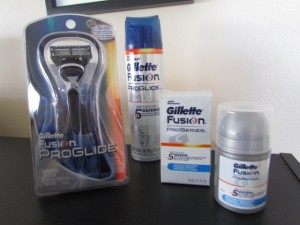 Gillette Fusion ProGlide Shave Gel: helps defend against nicks and cuts, burning, stinging, redness and tightness thanks to an active soothing complex that works in three ways to defend against shaving irritation:
Hydrates to soften hair
Lubricates to help protect skin
Cools to soothe throughout the entire shave
Gillette Fusion ProSeries Irritation Defense Soothing Moisturizer: helps fight dryness, burning, stinging, itching and tightness. This moisturizer features a soothing complex that hydrates and restores moistures to soothe just shaved skin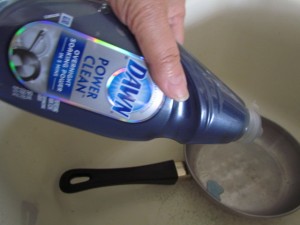 Also on my list is Dawn Power Clean. I discovered it a few months ago while shopping for my regular dish detergent. On the label it states that it provides the power of an overnight soak in just five minutes. I hate leaving dishes soaking in the sink overnight only to be faced with a sink full in the morning. I'm onto my third bottle of this detergent and now I don't worry so much when Mr. S puts dishes in the sink without rinsing them.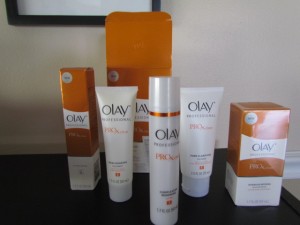 Since P&G provided me with a box of goodies this month, I dug in to find Olay Professional Pro-X Clear Acne Protocol. Now, I don't have acne, but when Steph saw that this had arrived she was SOOOO excited, because her girlfriend had been telling her that it was the ONLY product that works for her. It's a 3-step system that's clinically proven to bring acne under control for clearer skin, and improve the appearance of pores and uneven texture. Steph's skin has been reacting to the Florida temperatures and she had been meaning to try these Olay Acne products. So, I have a happy future daughter-in-law with skin that now looks so much better.
If you've tried any of these product, I'd LOVE to know. Why not tweet me with your faves?
To save money on these and other P&G products remember to bookmark P&G Try It and download your coupons!
We received product to facilitate this post. All opinions and shopping list are our own.
GIVEAWAY
Extra Entries
Follow me on twitter @zipporahs and tweet which P&G product you just can't live without.
Comment below with your tweet
Subscribe to Champagne Living,  follow me on facebook or twitter – all found on the sidebar (each counts for 1 extra entry)
Tell your peeps on your blog, facebook page or twitter about this or any post (each counts for 1 extra entry) and link to us.
Share this giveaway on any contest/sweepstakes/giveaway site for 5 extra entries..
This giveaway is open to US residents, 18 and over and ends on April 5, 2012
No purchase is necessary.
Odds of winning are dependent upon the number of entries received.
Void where prohibited by law