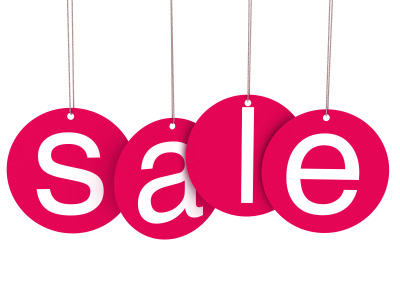 SALE, SOLDE, REBAJAS – whatever language you speak you probably know it well. For me it's a magnet. I can almost SNIFF out the sales rack in the back of a high-end store and I can maneuver through TJ Maxx and Marshall's with my eyes closed. I've explored every inch of the 2,383,906 square feet of Sawgrass Mills (factory outlets) and I LOVE every square inch of it.
Of course in order to get the best deals, there are SECRETS that I'm going to share
1. Discounts – Did you know that anything UNDER a 30% discount isn't really a discount at ALL? If a sign says 25% off, I pass – if it says 50% off – it's got my attention.
2. Stick to your budget – Your clothing allowance should be about 1/5 of your pay…so if you're only making $25,000 FORGET the Gucci bag. Remember that you'll need $$$ to go out to dinner with the girl's and wear your new finds – so watch what you spend.
3. Look for quality – Learn about fabric, stitching, cleaning instructions.
4. Keep your receipts – Bought it for 30% off and the next day it drops to HALF PRICE? March back in with your receipt and get a price adjustment.
5. Shop the sample sales – Live in NY, LA, Miami or another big FASHION city? Many of the designers hold sample sales that can score you up to 80% off on your FAVORITE designers. Check into Champagne Living often, as every now & then you'll find the sales listed.
6. Shop online – I'm a HUGE proponent of touch and try on, but I'll buy my bags (like my favorite Carla Mancini bag) and other items where I KNOW it will fit at the ONLINE sales.
7. Shop the men's & children's departments – I know that I wear a size 3 girl's shoe and have found some CUTE sandals for a LOT less. I love the rugby shirts that I used to find in the boy's or men's department and there's nothing like a men's button down shirt with a cute belt slung over the hips.
8. Consignment & thrift stores – Living near Palm Beach, I can tell you that there are some MAJOR finds to be had in consignment shops (like Ava's Blahnik's that she picked up at the Junior Assistance League in SLC, UT for a little nothing).
Yes you can shop til you drop…just do it wisely.