Be still my heart.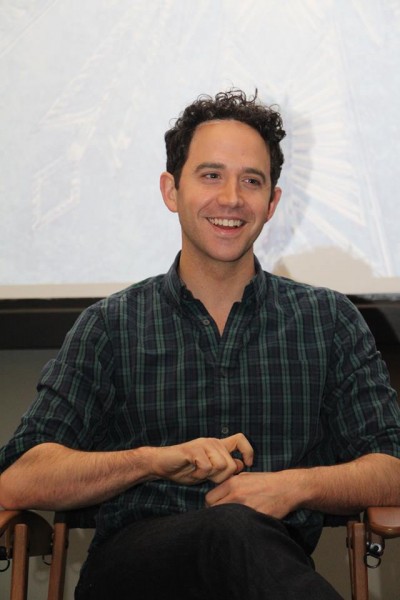 While I'm not "usually" sucked in by an actor's talent, when that actor is Broadway star Santino Fontana who plays Hans in Frozen, I might make an exception (since my heartbeat is R-A-C-I-N-G). Not only is he talented, but he's easy on the eyes and charming. I hope that you're as enchanted by him as I was. If you haven't seen Frozen yet and want to be surprised, wait and read this interview AFTER you've seen the film (as it contains a MAJOR spoiler).
Your character has a twist that one would not see coming.  Did you know it was coming when you first started?
Not initially, not in the audition process, I didn't.  In the audition process, four years ago, Chris was attached to that version as well, I auditioned for Kristoff, when at the time Kristoff was a tour guide in a place called, that was called mistletoe, so I auditioned for that and he was a very naive and non-kind of comedic presence.
Then they said they scrapped the movie,  but I knew Chris liked me.  Then it came back two years later and this time they wanted me to audition for Hans, the Prince.  We didn't know, at the time, the description was more almost Gastonish, in a way,  and then it changed. They were aware that they wanted some big twists to come, and  eventually that was part of the audition process.  So, I knew that would happen, but I didn't know how.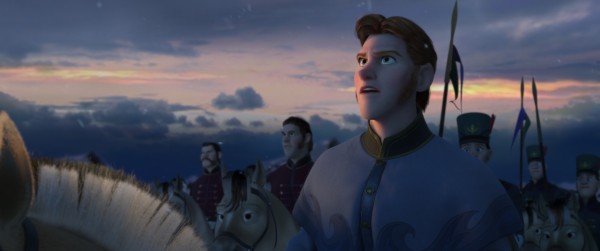 In the audition process, did you know you would be switching sides?
Oh, yeah.  Being a completely different person at the very first time when I was playing like this like happy tour guide guy, it was completely different than Hans stuff initially, which was very regal and Henry the Fifth for a lot of it.  Yeah, and then the twists started to come.
How did you like acting and singing with Kristen Bell?
Singing is the only thing we did together.  She was pregnant at the time.  We sang the song for like a couple hours, got on a plane, went back and did my show.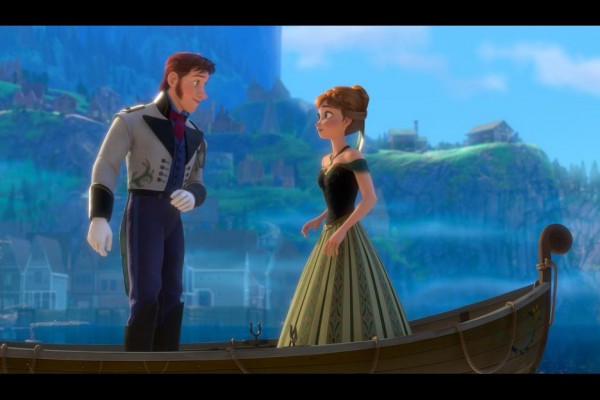 What's your favorite scene in the movie?
I love Josh's song sequence, his dream sequence.  That's just kind of like the best of everything.  It's great writing.  It's a great performance and of my stuff,I like  "that scene,"  because every time I've seen it, the reaction is like last night was the first time. Because there were a lot of kids in the audience, last night was the first time I heard people clapping at my demise.  It was a little off, it was almost like okay, come on.  He has feelings too, but that was the first, because the other time I'd seen it, the reaction was still a gasp.
I'm excited to go back to New York, my girlfriend and I are gonna go to the movie and just sneak in to watch, just to watch the reaction, because it's a testament to the creators more so than me, because that's an editing feat and a story telling feat. That's that kind of surprise.  It has nothing to do with an actor, but the people putting it together, and I'm proud of it.  We haven't seen that in any Disney movie, you know, Jaffar is Jaffar.  We know,the Ursula we know.  This is complicated and great.
To learn JUST what the twist that Santino Fontana and I talked about is….you'll have to go see FROZEN.
FROZEN

I was a guest of Disney for a few days to facilitate these reviews. I was not compensated and all opinions are strictly my own