I love the 4th of July. Each year a group of about a dozen of us gather at my brother's home. He lives DIRECTLY on the beach in Fort Lauderdale.  The mood is always so much different than the other holidays that we spend together. Maybe it's because it's a time to celebrate freedom, maybe it's because we spend time on the sand eating and watching fireworks, maybe because it's the ONE holiday that REQUIRES a BBQ. Whatever the reason…it's always FUN.
This year was no different. Well…except for the RAIN, the NEW desserts that we made and Reddi-wip. Yes, it's the rainy season down here in South Florida, so thankfully we always plan ahead JUST IN CASE. It has actually rained the last three years on the 4th, so we've come to expect it. The shiny grills down by the pool were not an option, so it was the kitchen for our very elegant BBQ.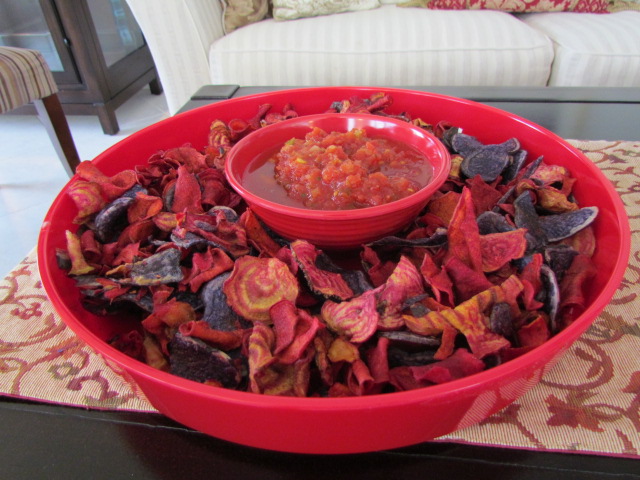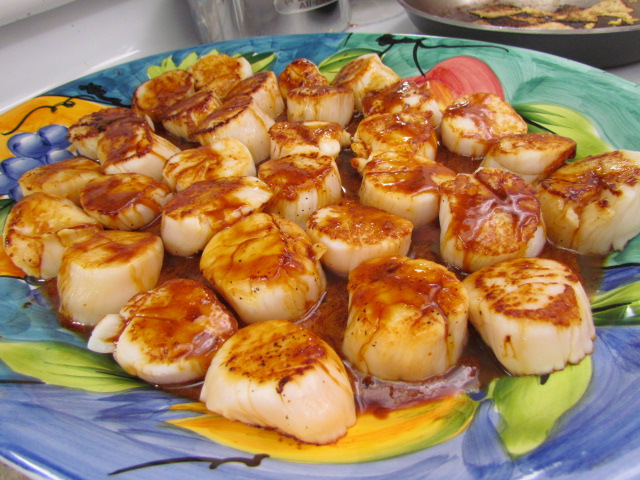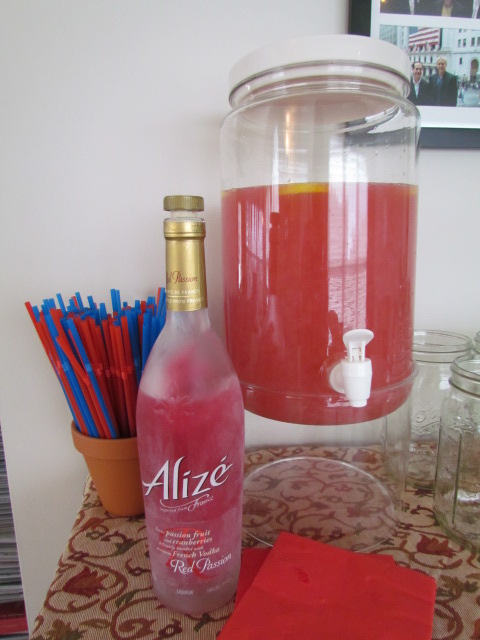 And decorations and dinnerware provided by Reddi-wip. The dining room was decked out in RED, WHITE and BLUE. From the pinwheels to the dishes, there was NO question what this holiday was.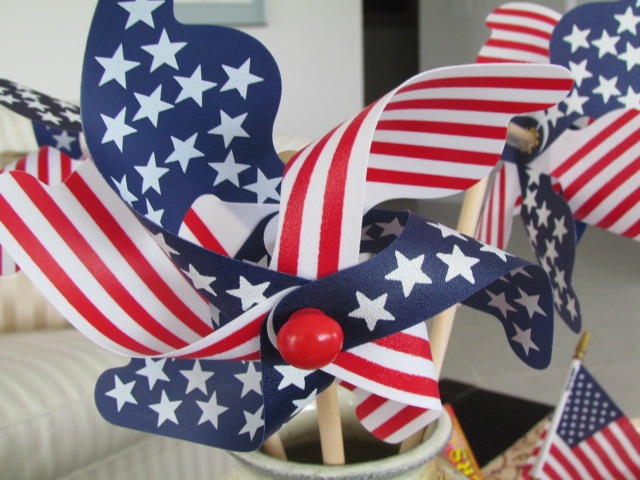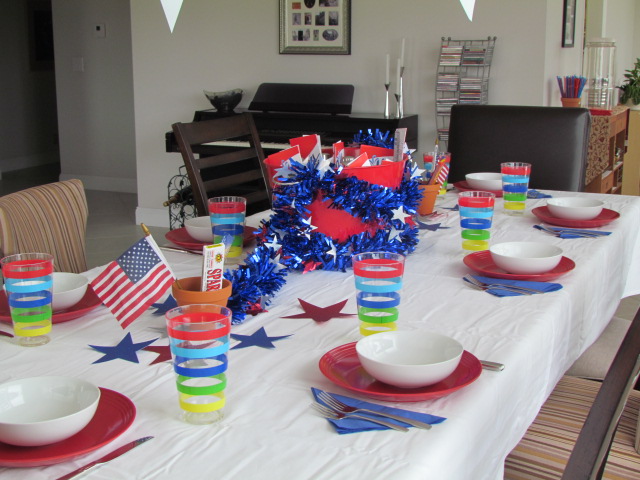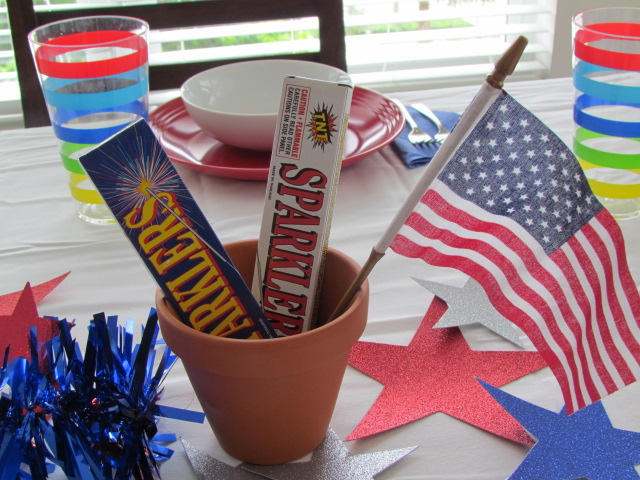 Of course the highlight of the party is always FRIENDS and FAMILY. We spend the day laughing and eating and talking about the wonderful food.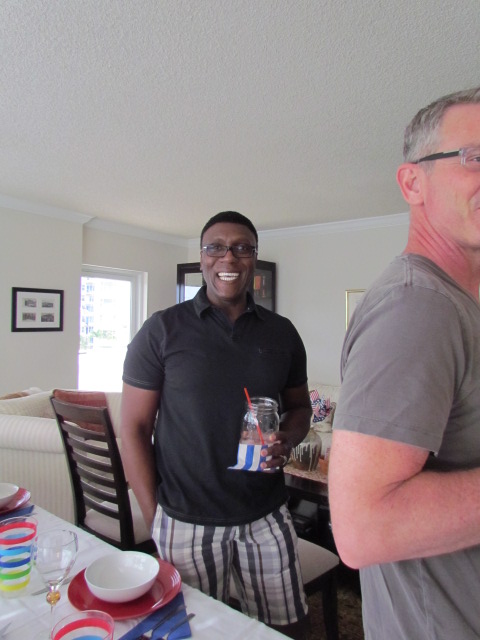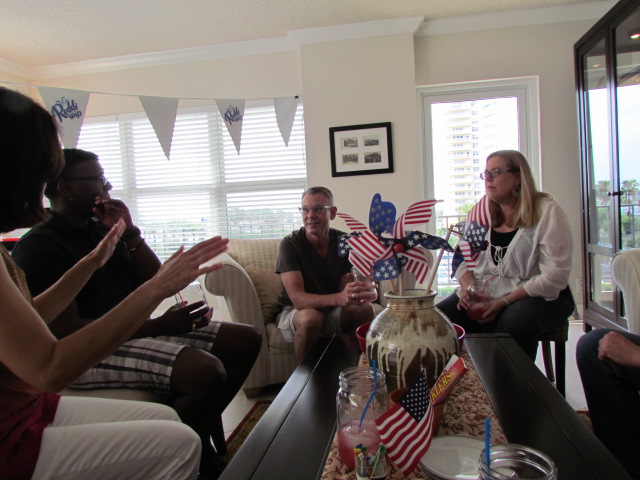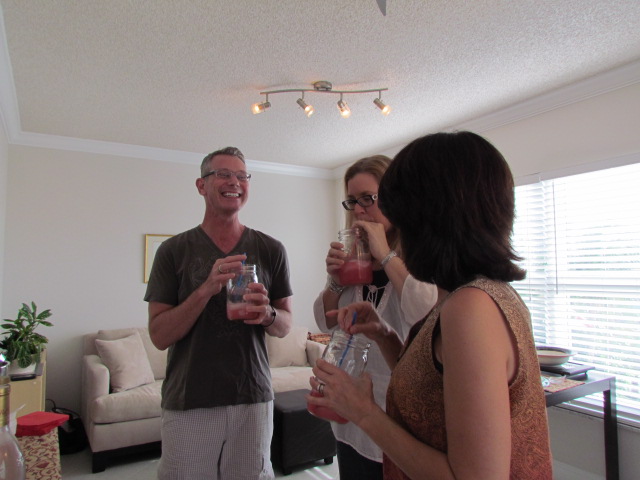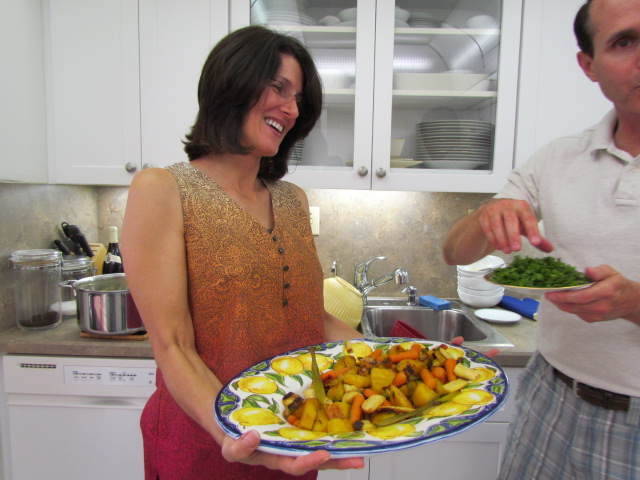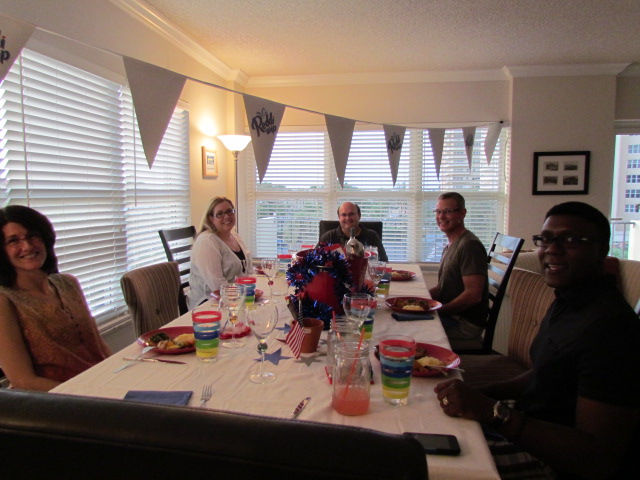 The piece de resistance was the WONDERFUL fresh fruit trifle with Reddi-wip. It was probably the EASIEST dessert that I've ever made and it was thoroughly enjoyed by everyone.  It has that WOW look, yet it's made with fat free Reddi-wip, angel food cake and fruit.  It's so light and easy, that even though it LOOKS like a special occasion dessert – you can whip one up for ANY night of the week.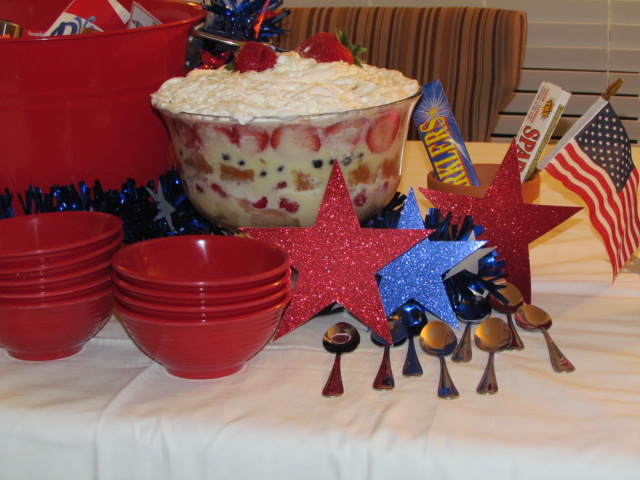 Want to make this wonderful trifle for your party?
Ingredients
1. 2 containers (6 oz each) raspberry nonfat yogurt
2. 2 containers (4 oz each) Swiss Miss® Creamy Vanilla Pudding
3. 1-1/2 cups Reddi-wip® Fat Free Dairy Whipped Topping
4. 1 prepared angel food cake (9-inch, 13 oz each), cut into 1-inch pieces
5. 4 cups assorted fresh berries (such as sliced strawberries, blueberries, raspberries or blackberries)
6. 2 tablespoons sliced almonds, toasted, optional
Directions
1. Combine yogurt and pudding in medium bowl until blended. Fold in Reddi-wip.
2. Layer half of the cake pieces in a 2-quart straight-sided serving bowl. Top with half of the pudding mixture and half of the berries; repeat layers. Cover; refrigerate at least 2 hours.
3. Serve with additional Reddi-wip and almonds, if desired.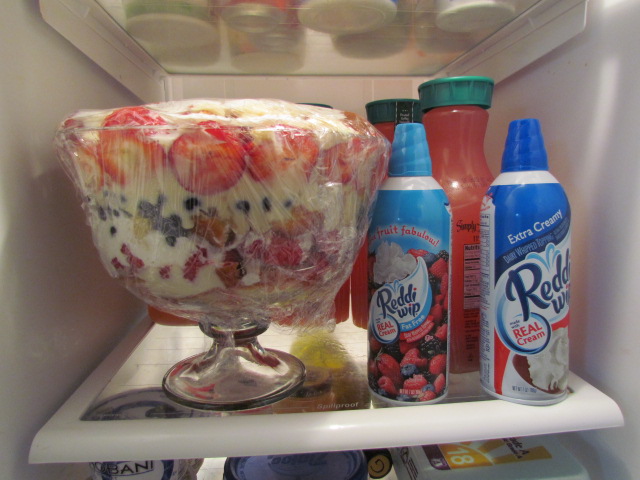 I'll have MORE about how you can create some wonderful fruit desserts with Reddi-wip as well as a FABULOUS giveaway thanks to Reddi-wip soon. In the meantime, why not treat your family with a dessert using Reddi-wip tonight?
I received product, supplies and compensation to create this party. All opinions are strictly my own.