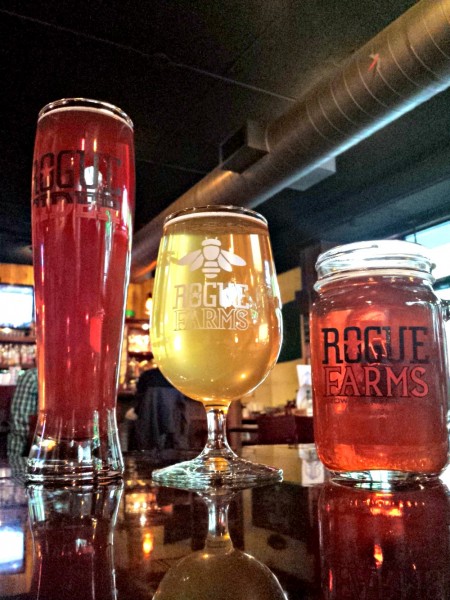 Unless you have been living under a rock, you know Portland is currently the Go To Place for Craft Beer. There are close to 60 craft breweries and over 4,200 craft beers being produced in this one city alone! There are over 167 different beer styles being brewed with an average 6.7% ABV. That is a serious amount of awesome tasting craft beer! If you are headed to Portland to take in the craft beer scene, where do you possibly start?
Humble Beginnings
There are more breweries in Portland than in any other city in the world. Impressive, right? Portland's nickname is Beervana – quite fitting, actually. Back in the 1860s, Henry Weinhard created the first brewery in Portland. The big Portland beer scene got a big push back to 1984 when both Widmer Brothers Brewing and BridgePort Brewing opened up in what is now called the Pearl District. McMenamins is a long standing Portland brewpub that now has 57 locations around the state – each in a historic location serving yummy craft beers.
Then They Just Kept Coming
One of the most recognizable Portland's breweries has to be Lompoc Brewing, which came on the scene in 1993. Then Hair of the Dog Brewery came out with some of the best bottle-conditioned bottles of the 1990s and produced what can only be called a cult following. People have been known to save these beers for decades in their personal beer collections.
Oregon breweries started to take a notice of what was happening in Portland was soon started to have a presence there as well as in their hometowns. Rogue Brewery begin in the coastal town of Newport and has added quite a few locations around Portland. Rogue has established a solid name in the beer world for creating one-of-a-kind beers with some outlandish ingredients. Female-founded Full Sail Brewing started out in Hood River and has built a great reputation and built a brewpub in Riverplace. Deschutes Brewery also opened up a tasting room and brewpub in the Pearl District, far from their Bend, Oregon brewery.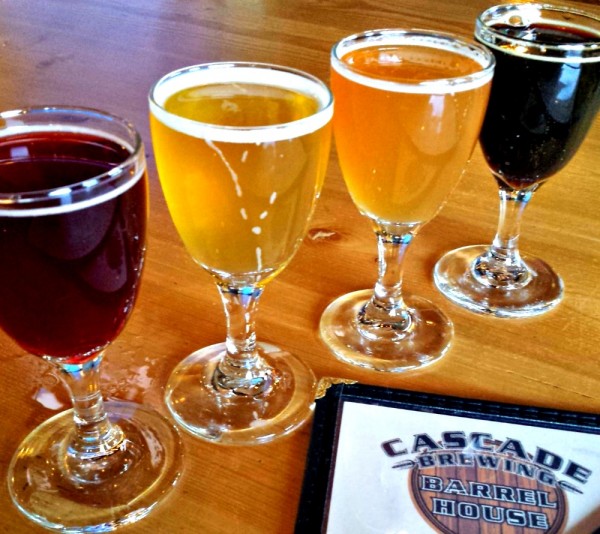 Then the Explosion
Over the last 10 years, the craft beer world has exploded. Home brewers started taking the plunge to open up their own breweries, colleges started to offer beer science classes, and drinkers wanted more of the high hopped, tasty malts being produced. Portland saw many of these new breweries take foot and create a tremendous following.
Not only traditional craft beers are growing at an accelerated speed, but so is the world of sours and ciders. Sours have taken a huge turn on the popularity poll and Cascade Brewing Barrel House is positioned as Portland's go-to place for sours. Then you have Reverend Nat's Hard Cider that is creating exceptional ciders.
When you head to Portland, don't miss these craft breweries:
Hair of the Dog Brewing Company – 61 SE Yamhill St, Portland
Cascade Brewing Barrel House – 939 SE Belmont St, Portland
Fat Head's Brewery – 131 NW 13th Ave, Portland
Breakside Brewery – 820 NE Dekum St, Portland
Deschutes Brewery & Public House – 210 NW 11th Ave, Portland
The Commons Brewery – 630 SE Belmont St, Portland
Laurelwood Public House & Brewery – 5115 NE Sandy Blvd, Portland
Hopworks Urban Brewery – 2944 SE Powell Blvd, Portland
Widmer Brothers Brewing Company – 929 N Russell St, Portland
Lompoc Brewery / 5th Quadrant Restaurant & Bar – 3901B N Williams Ave, Portland
Burnside Brewing Co. – 701 E Burnside St, Portland
Base Camp Brewing Company – 930 SE Oak Street, Portland
BridgePort Brewing Co. – 1313 NW Marshall St, Portland
Full Sail Brewery at Riverplace – 0307 SW Montgomery St, Portland
McMenamins Kennedy School – 5736 NE 33rd Ave, Portland
Enjoy the Portland craft beer scene!