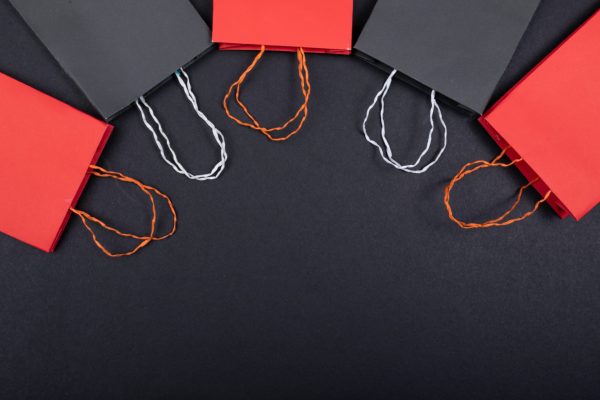 Plus-size girls and women undergo a great deal of frustration when shopping online and in person. While shopping online is excellent, as you peruse various aisles without distractions, it has its fair share of drawbacks. For starters, the challenge of identifying original and reputable websites such as Dainty Jewells is dire. Second, you can't be certain of the fit and fabric of your desired cloth. For plus-size women, the beauty is in finding clothes that are fitting and comfortable. If you share the same challenges, below is an online shopping guide for plus-size women.
1.  Know Your Measurements
Knowing your measurements is the most important tip for anyone shopping online. Note that while clothing size can change, dimensions always remain uniform. Before delving into online search and modifying search filters, start by measuring yourself. The most important measurements include the inseam, bust, hips, and waist. Consider the following measurement tips:
Wrap your measuring tape around the full part of your chest for bust measurements
Waist measurements are quite confusing because skirts and pants have different sizes. However, you can get it right by measuring the waist around the belly button.
Hips measurements should be taken at the fullest area.
With your dimensions at hand, you can easily find your desired clothing. While measurements provide a baseline for a comfortable fit, you can adjust by adding a few inches for a flowy dress or size down if you are buying a stretchy piece. Ask your local tailor for help if taking these measurements prove challenging.
2.  Make Size Charts Your Best Friend
Size charts provide a much-needed guide for anyone shopping online, especially if you already have the correct measurements. Most reputable online shops have size charts to guide shoppers. If the website has multiple brands, prioritize the size chart provided by the manufacturer of the items you want to buy. Manufacturers have different ideas and size variations of extra-large, large, and minimum.
3.  Understand Your Body Shape
Knowing your body shape is crucial for women of all body types and ages looking for comfortable and perfectly fitting clothing. Unfortunately, most plus-size women believe the notion that they have their body types, which isn't true. Plus-size isn't a body type and refers to anyone with size 14 to 16. Below are common body shapes and dressing tips:
Hourglass – Mainly characterized by full busts, wide hips, and narrow waist. Such shapes go well with a tailored fit and flare dresses that emphasize the body curves. Modern women can try peplum tops, which highlight the flared waistline.
Pear – Pear-shaped women have broader hips and thighs with small busts and shoulders. Pants that sit high on the waistline and draw attention to the small upper half are perfect fits.
Apple – Women with apple-shaped bodies have weight focused in the middle, with slim legs and arms. Tops and dresses that don't cling or highlight the mid-section are the best options.
Ruler – Plus-size women aren't always curvy. Ruler-shaped women have very little distinction between busts, hips, waist, and thighs. With a straight shape, shift dresses are a great option.
Endnote
Most plus-size women focus on covering themselves, forgoing the quest for fashion. However, they can become fashionable by picking the right clothes online. While at it, avoid baggy and ill-fitting clothes.