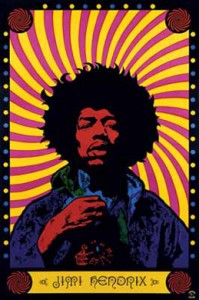 It was 1972. I moved into my room, pasted up a Jimi Hendrix poster on the wall, turned on my lava lamp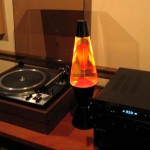 and strung a beaded doorway curtain. I took my pillow, sheets and quilt from back home, tossed my backpack on the floor and lived out of a laundry basket for the next 9 months. College life!
2002 I find myself back on the SAME campus in the dorm directly across from the one that was the epitome of cool in '72, only now I'm shopping for a fridge, a microwave, curtains, linen and a bed in a bag for my son. The times have changed, but somehow I think it's a pretty positive change.  Today dorm rooms are a real home away from home, a place that students can enjoy, entertain and feel like it's truly THEIR OWN.
In September many of you will be faced once again with this scenario. Shopping for the dorm room. To make things easier for your new college student Macy's is partnering with Levi's and hosting a College Lifestyle Party at various Macy's stores around the country. You'll be able to buy everything that you need for the dorm, while listening to music and enjoying munchies and mocktails.
The BEST PART? Simply show your student ID or acceptance letter in the Home Department and you'll receive 10% off your Sale and Clearance store purchase (valid through September 30th, 2011). PLUS, when you buy 2 pair of Levi's (and you KNOW you'll be buying MORE than 2 pair – especially if they're living out of a laundry basket like I was) you'll get a $10 Macy's gift card (just bring your receipt to Macy's home department for your gift card).
Macy's and Levi's College Lifestyle Shopping Party is taking place at:
July 27th from 4-7pm
Tigard, OR
The Washington Square Mall
July 29th from 12-2pm
Boston, MA
Macy's Boston (Washington St.)
July 30th from 2-4pm
Madison, WI
The Hilldale Shopping Center
Towson, MD
The Towson Town Center Mall
Alpharetta, GA
The North Point Mall
Austin, TX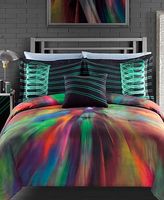 The Barton Creek Square Mall
If I had shopped at Macy's back in '72, maybe I could have gotten this psychedelic  3-piece twin size bedding set called "Light Show". Or maybe, just maybe your son or daughter might follow in my Birkenstocks and be as cool as we were back in the day.
I received a gift card to facilitate this post. All opinions are my own…peace out.