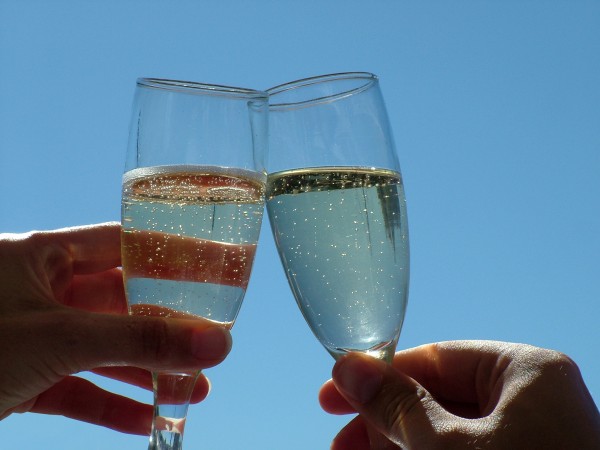 Some drinks were just born to be exclusive and always find their way into the most glamorous films and TV series right from the front door. Just recently, the Cosmopolitan was Carrie's cocktail of choice in Sex and the City. Going back in the years, each time the most glorious directors tried to give an exclusive feel to their work, a drink was there to make atmosphere even more unique and sparkly. We have chosen our top three iconic drinks in the history of cinema to remind you of where and when the most exclusive glasses were had, and maybe even inspire you to try them out yourself.
James Bond saga – Dom Perignon
Bond's taste for Dom Perignon, the most exclusive champagne in the whole of France, is perhaps the most refined in the history of cinema. Incredibly hard to please, the legendary spy of Her Majesty always prefers a different bottle from the one available. In Doctor No, when offered a Dom Perignon '55, he confesses his preference for a '53, Bond's favourite also in Goldfinger. From Thunderball, to You Only Live Twice and the Spy Who Loved Me, every single Bond movie featured a bottle of Dom Perignon, better served with some beluga caviar.
Some Like It Hot – Manhattan
Who better than Marilyn embodies all that's legendary about Hollywood? In Monroe's most celebrated film, Some Like It Hot, Manhattan is her own way to make it through Prohibition era nights. Manhattan is made with whiskey, sweet vermouth, Angostura and a maraschino cherry. Marilyn's character, Sugar Cane, even mixes it in a hot water bottle: maybe this could even be your way to impress guests in your very own cocktail night?
Guys and Dolls – Milk Punch
Not everyone may be as lucky as Marlon Brando and sip the drink quietly in the starry Havana night. But everyone can try a Milk Punch at home and evoke some moments of 1940' splendour in the quiet of their living rooms. A typical New Orleans drink, the milk punch is ideal for earlier hours of the day or even to wake up during breakfast: made of milk, brandy, sugar and vanilla extract, this cocktail is also easy enough to make. Just don't forget to play some Frank Sinatra as you drink it, though.