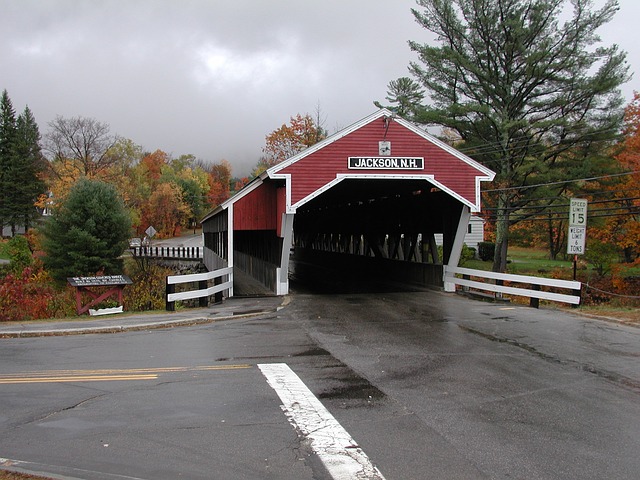 Heading to the 603 can be an eye-opening experience. You will find the friendliest people on Earth in the state of New Hampshire. The locals are more than willing to help fix that flat tire on I93 or to lend you some sugar when you're completely out. NH offers more than just friendly people. NH has a whole wide world of places to see that only locals know about. Today I'm going to feature off the beaten track, where to go in NH that only the locals know.
Madison Boulder
Madison Boulder is well-worth the short hike in Madison, NH. Designated as a National Natural Landmark in 1970, Madison Boulder weighs over 5,000 tons and measures 23 feet above ground with a width of 37 feet. This granite rock is an exceptional illustration of the power a sheet of ice has when it comes to moving large objects. Madison Boulder is the largest known erratic in New England and amongst the largest in the world.
Shio
NH residents know just where to get the best sushi ever. Shio, located in Portsmouth, NH offers the best sushi around the area. Locals feel it is well worth the drive to Lafayette Road to enjoy this 'off the beaten track' sushi joint. Served on a model boat and made fresh, your taste buds will thank you for taking the drive to Shio's. You will find the freshest sushi and sashimi at Shio's on a daily basis.
The Basin
Located in the White Mountains of NH lies The Basin, a natural pool of water created during the Ice Age. This 30 foot wide and 15-foot deep circle of water is a geographical masterpiece. Back in 1839, Henry David Thoreau referred to The Basin as "perhaps the most remarkable curiosity of its kind in New England." Generation after generation has come to witness this magical location that is both handicapped accessible and dog-friendly.
Andres Institution of Art
Experience art in a bizarre way at Andres Institution of Art and Sculptures, where you can see art in its natural form in an unnatural way. Artists from all over the world arrive at this hiking location in NH to put their skills to use. In the forest, they only have what they can bring in and are set forth on a mission to sculpt art that hikers can enjoy for miles on this nature trail. This NH location features artists talent from as from as far as Spain and Lithuania.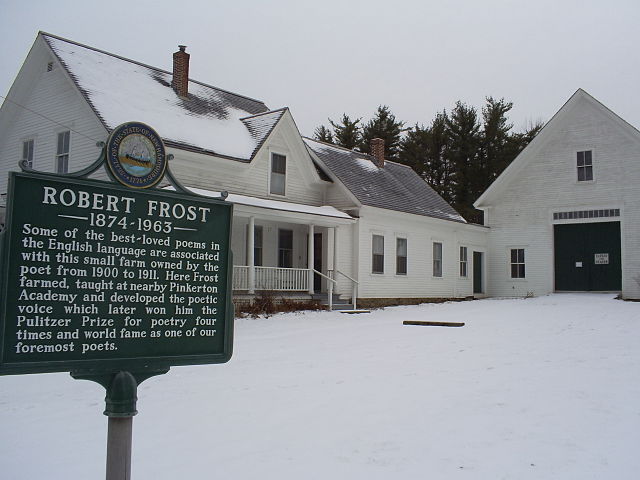 Robert Frost Farm
The famous poet, Robert Frost, resided in Derry, NH at this location from 1900-1911. Many of Robert Frost's famous poems were written at this quaint Derry, NH farmhouse. Listed on the National Register of Historic Places, there are whispers that perhaps this old farmhouse is haunted. It is well-known that Mr. Frost's son died at this farm when he was only four years old. You can call ahead to get a tour and if you get the right tour guide, they may tell you about the moving doll and haunted upstairs room. This place is very old and full of stories, you're sure to get some goosebumps with this off the beaten track NH home. Location: 149 Rockingham Road, Derry, NH 03038.
There are many more off the beaten track places to witness during your visit to NH. This state and other New England areas offer rich historical events, locations and even some bizarre areas to view. You'll be quite surprised about the historical value NH offers to our United States. It's amazing to be able to fit in with the locals and get to see some of these locations that most don't put on their "must-visit" list when heading to New Hampshire.