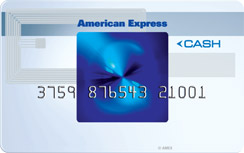 It isn't a shock to any of you that I love to spend, but at the same time like EVERYONE (whether you're a spender or a saver) I love SAVING money even more.
Last month I brought you information about the American Express Blue Cash Everyday gives you
3% back on groceries
2% back on gas
2% back in department stores
1% everywhere else
Frankly, I was SHOCKED at the amount that I could save (and still be spending), but even MORE impressive were the amounts that I saw the YOU could save. I forget that it's only two of us at the mansion and some of you have HUGE expenditures for your large families. While I thought that it was awesome that I could save $366 – it PALED in comparison to some of YOUR answers.  Many of you would save THOUSANDS of dollars each year based on what you tweeted.
Since the American Express Blue Cash Cards (yes, there are TWO different ones including the
offer varying amounts back, you might even be eligible for MORE cash back (I only highlighted the EVERYDAY card in my post). In today's economy I'm sure that we all want to get the most for our money, and this is an option that will help you save on the essentials that you use day in and day out.
Finally, I want to take a minute to THANK YOU ALL for entering. This giveaway attracted THOUSANDS and THOUSANDS of entries and I'm so excited to announce that
Rebecca Shockley of Brooklyn Park, MN won a $300 American Express Gift Card via random draw!
Oh, and you'll want to keep watching Champagne Living, because a little bird tells me that we might be running another one of these giveaways sooner than you can say "BlueCashMeIfYouCan."