This is a sponsored post. All opinions are strictly my own.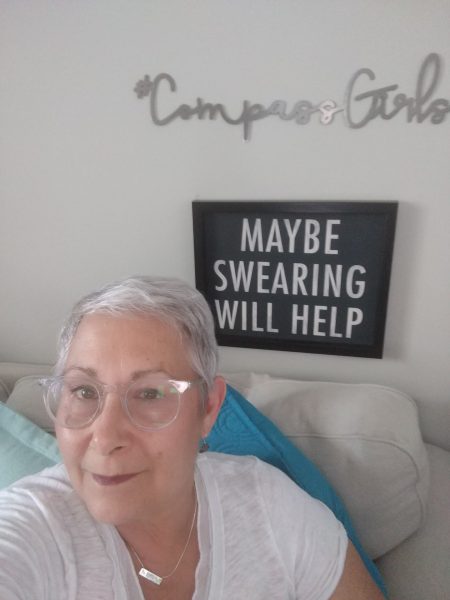 It's time to admit that I'm a senior
I still act like I'm 15 or 16, but my husband is 68 years old and my birth certificate says that I'm only 2 years younger than him. While age may be just a number, there are some real factors that I've had to confront this year. For some reason 66 was tougher than 65 and I found that there were a lot of things that I was slowing down. My mind is still sharp, but I started becoming a big more forgetful, would spend forever looking for where I put my glasses, couldn't remember if I took my morning vitamins and nightly pills, and realized that I wasn't taking any "me" breaks (which probably led to a lot of this).
I need things to be simpler
That's why I love my Care Smart Watch by Verizon. I love tech, but at this stage, I only need what I need. My phone has enough garbage loaded into it. I want my smartwatch to be simple. While that sounds like a contradiction, it's not. I still love my tech, I just don't need it to be bloated. Plus, my husband is tech-aversive and can't even use a computer. I wanted him to have a smartwatch as well.
That's why I chose the Care Smart Smartwatch with Seniors in mind
It has the features that we need like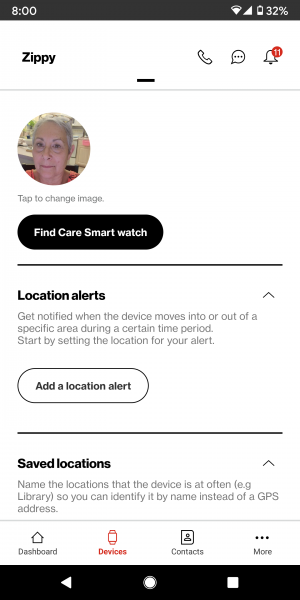 Set-up is easy – It's as simple as downloading the Care Smart app on your mobile phone. If you are gifting this to a parent or grandparent, I suggest that you download the app on your own phone in order to set up the emergency calling and GPS alerts. Once you've downloaded the app you simply set up a profile, pair it with the phone, add contacts, etc.
Easy to read screen – because I usually have my glasses sitting on top of my head (you know you always see me like that in all of my photos), I can easily see the time, incoming calls, etc. without fumbling for them. Plus with a 3-button system, I don't have to trying to figure out which icon on the screen is what, especially when I'm in a rush (yes, I've called the wrong person from my phone many a time).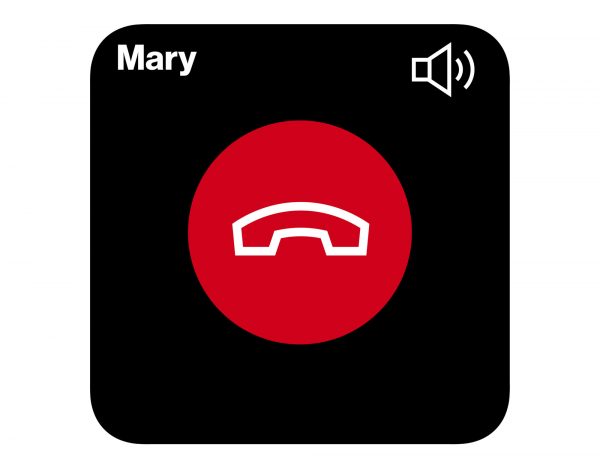 One button emergency calling – so important when we travel alone (he goes skiing, I take road trips)makes it easy for each of us to call for help. Simply hold down the one-button emergency contact call button on the front of the watch for 4 seconds and the watch will call the designated contact. Mr. S has me as his emergency contact, but I change mine based on where I'm traveling.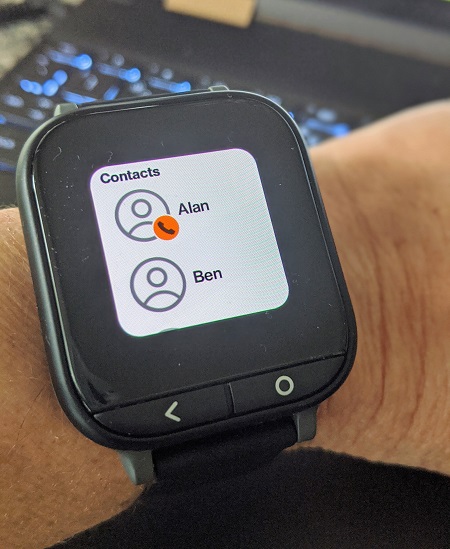 Allows up to 10 contacts – because I only want the people that I regularly talk to like Mr. S, Ben, Allyson, Rachel, Ava, my brother, etc. in my contacts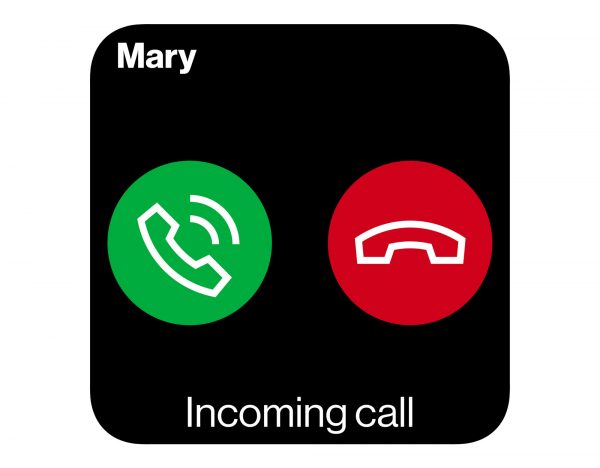 Calling & texting – pre-loaded messages making it easier to respond to text messages from the watch. The easy-to-read screen displays the date and time and streamlined 3-touch navigation for accessing contacts, placing calls or sending texts makes this smartwatch a snap to use.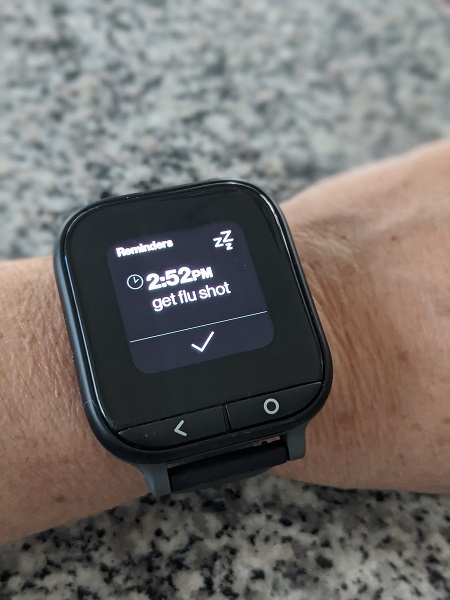 Reminder alerts – OK, so I probably use this function the MOST. I have really difficult time staying on task or getting lost in having fun. I simply set up reminders for medication, doctor's appointments, birthdays and more. If you are giving this to a parent, you can set it up (as the caregiver) through the Care Smart app. Setting reminders helps to remind me to take my meds, go to appointments, hop on those important phone calls and even just check in at home.
Mr. S knows where I am – for me this can be a mixed blessing…LOL. The Care Smart location sharing (a GPS system) makes it easy to share my location with a caregiver, husband, child, etc. For me it means that he knows when I'm at the market, so he calls to add to my list (I guess that's better than going back after I get home). You can also set boundary alerts so that you know when the wearer has ventured to that may not be where they are supposed to be.
Functions that I actually use – like a timer, stopwatch, volume and ringtone controls lets me customize my watch. Oh, and you can purchase the watch in either a black or lavendar band (and purchase bands separately because I know you're stylish like that).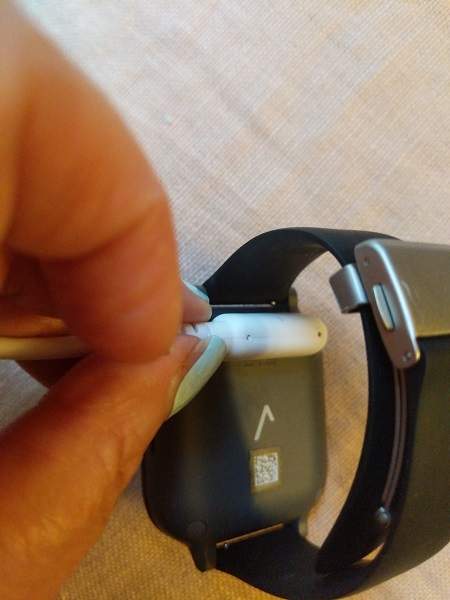 Charging – I giggle each time I charge the watch because it has a magnetic connector. At first glance it looks small and difficult to maneuver, but the magnet catches like MAGIC it connects. I generally charge mine overnight.
Oh and you know how those fancy smartwatches can cost a small fortune? The Verizon Care Smart watch is only $149.99
SPECIAL
Get $50 off of a Verizon Care Smart watch when you purchase a new smartphone. Yes, that makes the watch only $99
Verizon customers pay only $10 a month for service
Not a Verizon customer? That's okay because the Care Smart watch has a stand alone price of only $15 per month for service.
You can't afford NOT to get one for you mom, dad, grandma or grandpa this holiday season.
Visit: https://omm.media/caresmart for more information or to order yours today