Did you watch the Academy Awards this weekend? I did…at least I started to, but after a while my eyes glazed over I felt a little left out. So, I decided that my OWN awards ceremony would be a MUCH better idea. Who needs gold statues when you've got THIS…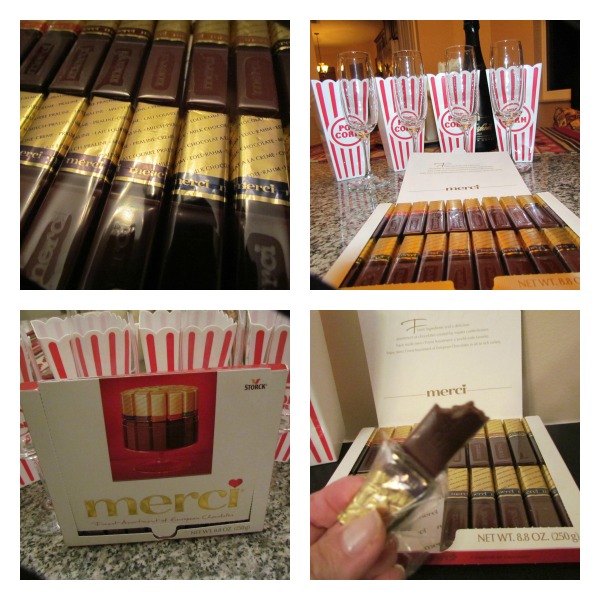 I got a bit tired of hearing the names of publicists (sorry Victoria), agents, and husbands/wives, all what holding a statue. This is REAL LIFE, and the thank you's from my heart are genuine. So, I grabbed my Merci Chocolates, poured a flute of champagne, filled a popcorn box with buttery deliciousness and decided to craft my OWN thank you speech….only, something happened.
It's SO important to thank those who mean so much to us and one of my favorite ways is with this Joy of Thank You Red Carpet Kit that Merci Chocolates sent.
My Merci Chocolates Joy of Thank You Red Carpet Kit contains:
A box of Merci chocolates to share
Four elegant champagne flutes
Four festive popcorn containers
A list of tips to help you share meaningful thank yous and toasts
Merci Chocolates would like to help YOU thank someone special in your life as well by giving a set away to one of YOU. Simply enter below!
a Rafflecopter giveaway

I received product to facilitate this post. All opinions are strictly our own.