The importance of mental health is increasingly acknowledged in contemporary society. Just as we strive to keep our bodies fit and healthy, it's equally crucial to ensure our minds are nurtured and taken care of. Like any physical ailment, mental health disorders require appropriate care and treatment. However, the diversity in mental health conditions means treatment options vary considerably. In this article, we will delve into the world of mental health treatments, demystify some misconceptions, and guide you through the journey toward finding the best care for your needs.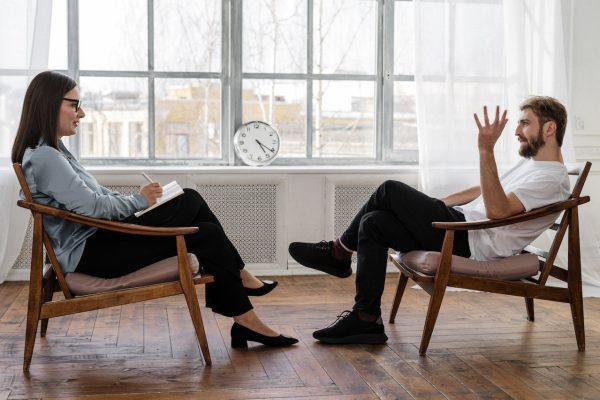 Initiating Your Journey
Recognizing the need for help is the most crucial step in the journey toward better mental health. For many, searching for a "therapist near me" is the first step. This simple search can be a gateway to a wide array of resources and professionals ready to assist you on your journey. However, it's essential to understand that the realm of mental health treatment is much broader than just therapy, with various forms of care available depending on the nature of the ailment and individual needs.
The Significance of Therapy
Therapy or psychotherapy is one of the most widely used forms of mental health treatment. This method involves talking about your thoughts, feelings, and behaviors with a trained professional, who can help you understand and manage them better. Therapies can be categorized broadly into individual, group, family, or couples therapy, each with its unique benefits.
Cognitive Behavioral Therapy (CBT) and Dialectical Behavior Therapy (DBT) are two of the most popular forms of therapy. CBT focuses on helping individuals manage problems by changing the way they think and behave, whereas DBT teaches coping skills to combat destructive urges, regulate emotions, and improve relationships.
The Role of Medication in Mental Health Treatment
In some instances, therapy alone might not be enough. This is where medication comes into play. Psychiatry, a branch of medicine focusing on mental, emotional, and behavioral disorders, often employs medication as part of treatment. These drugs can help correct imbalances in brain chemistry that contribute to mental health disorders.
Antidepressants, anti-anxiety medications, mood stabilizers, and antipsychotics are some of the medications used to treat mental health conditions such as depression, anxiety disorders, bipolar disorder, and schizophrenia, respectively. It's important to remember that medication should always be prescribed by a licensed professional who can monitor its effects and manage any side effects.
Integrative Mental Health Approach
An integrative mental health approach combines traditional Western medical practices with complementary and alternative medicine. This holistic approach views each individual as a complex interplay of physical, emotional, and environmental factors. It emphasizes the importance of a healthy diet, regular physical activity, adequate sleep, and robust social connections, alongside traditional treatment modalities.
Nutraceuticals, such as Omega-3 fatty acids, B vitamins, and probiotics, have shown promise in alleviating symptoms of depression and anxiety. Likewise, mindfulness-based stress reduction and breathwork can enhance the effectiveness of therapy or medication.
EMDR and Trauma-Focused Therapies
Eye Movement Desensitization and Reprocessing (EMDR) is a unique form of psychotherapy that has been found to be particularly effective in treating post-traumatic stress disorder (PTSD). During EMDR sessions, the therapist guides the individual to recall distressing experiences while generating a type of back-and-forth, rhythmic, left-right stimulation. This might be eye movements, taps, or tones.
Similarly, trauma-focused cognitive-behavioral therapy (TF-CBT) is another specialized therapeutic approach for children and adolescents impacted by trauma. It helps in overcoming the painful effects of traumatic experiences by gradually and safely helping the child or adolescent to confront and manage painful thoughts and memories.
In conclusion, it's evident that mental health treatment is not a one-size-fits-all approach. The range of treatment modalities is as varied as the individuals seeking help. It's crucial to remember that the journey of mental health recovery often involves exploring various treatment options to find the one that works best for each individual.
Intensive Outpatient Programs (IOP)
For individuals needing more substantial support than weekly therapy but not requiring inpatient hospitalization, Intensive Outpatient Programs (IOPs) can be an optimal choice. IOPs typically involve attending treatment services for several hours a day while still residing at home. These programs offer a structured environment where participants can receive a combination of individual therapy, group therapy, family counseling, and medication management.
IOPs often serve as a stepping stone for individuals transitioning from inpatient care to normal life, offering a supportive structure as they learn to navigate their daily routines. They are also useful for those who have experienced a significant escalation in their mental health symptoms but wish to avoid hospitalization.
Alternative and Complementary Therapies
Increasingly, people are exploring alternative and complementary therapies for mental health. These can be used alongside conventional treatments to enhance their effectiveness or as standalone therapies depending on the situation.
Mind-body techniques such as meditation, yoga, and tai chi have been found effective in reducing symptoms of anxiety and depression. Art therapy, music therapy, and animal-assisted therapy provide creative outlets for expressing emotions and have been successful in helping individuals with a range of mental health conditions.
Similarly, techniques like acupuncture, massage, and herbal treatments have also shown promise in promoting mental well-being. However, these should be undertaken with the guidance of a healthcare professional to ensure they are suitable and safe.
Digital Mental Health Resources
In this digital age, help for mental health is literally at our fingertips. Digital mental health resources, including mental health apps and online therapy platforms, provide affordable and accessible treatment options for individuals who may find traditional therapy challenging due to geographic, financial, or stigma-related barriers.
These platforms offer various resources, including online counseling with licensed therapists, self-guided therapy modules, and communities for peer support. They can be especially helpful for those living in remote areas or those who prefer the anonymity and convenience of digital therapy.
Psychoeducation and Its Role in Mental Health Treatment
Psychoeducation, an evidence-based therapeutic intervention, plays a vital role in mental health treatment. It involves educating individuals with mental health conditions and their families about the nature of the disorder, its management, and coping strategies.
This approach encourages an understanding of mental health conditions as medical issues, just like physical illnesses. Informed knowledge can reduce stigma, help manage expectations, and improve compliance with other treatment components like therapy or medication. For instance, a person diagnosed with bipolar disorder would benefit from understanding the cyclical nature of their mood swings, potential triggers, and the importance of adhering to medication routines.
Personalizing Your Treatment
The diversity in mental health disorders necessitates a personalized approach to treatment. The same method may not work for everyone. Therefore, it's crucial to work with a mental health professional to devise a treatment plan that suits your unique needs. This could involve a mix of different therapies, medications, and alternative treatments.
The process might involve some trial and error to determine the most effective course of treatment. Patience is key here. Remember, improvement in mental health is often gradual and requires consistent effort and care.
Toward a Healthier Future
Exploring mental health treatment options can seem daunting, especially when you're already struggling. However, acknowledging the need for help and taking the first step toward finding it is a significant achievement. Whether it's searching for a "therapist near me" on the internet, talking to your doctor about medication, or trying out yoga or meditation, each step you take brings you closer to better mental health.
Various treatment options are available, and the best approach often involves a combination tailored to your unique needs and circumstances. Remember, it's perfectly okay to ask for help and reach out to professionals in the field. Your journey toward mental wellness is deeply personal, but you're not alone in it. Here's to your strength, resilience, and the brighter days that lie ahead.