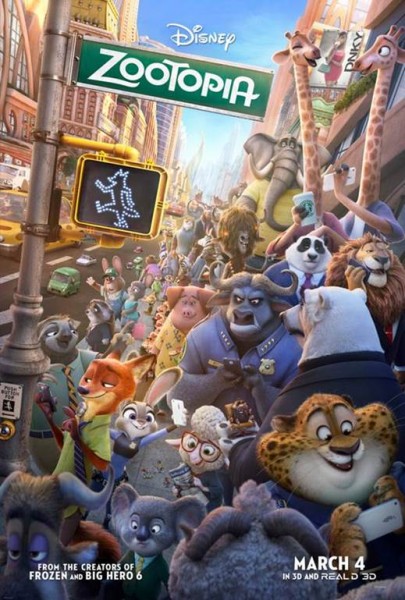 You read what I thought about my first look at the new animated feature by the folks at Disney, but next weekend I get to see the entire film PLUS spend a little time talking with both Jason Bateman (Nick Wilde) and Ginnifer Goodwin (Judy Hopps) about what it's like to be an animated character and their impressions of the movie as a whole.
Ever since she was a young bunny, Judy Hopps has wanted to be a police officer. The odds are against her, of course, because a bunny has never joined the Zootopia Police Department— or even dared to try. The cops in Zootopia are all big animals like rhinos, elephants and hippos. But that's not going to stop Judy. "She has a strong sense of justice," says Moore. "She stands up for the little guy, she doesn't like bullies and she really takes to heart the motto of the big city: In Zootopia, anyone can be anything." 
If you'd like an FIRST look at what I'm predicting to be one THE ANIMATED MOVIE OF THE YEAR, follow me on twitter – @zipporahs and watch my LIVE from the front lines updates this weekend with the hashtag #ZootopiaEvent. 
February 20-23, 2016
I'll be staying at the Champagne Living FABULOUS Animal Kingdom Lodge for four days as well. While I've stayed at Disney resorts before, this is one that has been on my "MUST VISIT" list for a very long time.
Featuring:
Multiple pools including an 11,000-square-foot pool with an exciting waterslide and gently sloping, zero-depth entry point similar to that of a natural watering hole
Exotic animals right outside of your door, including over 30 species of African wildlife, including zebras, giraffes, gazelles, kudu and flamingos
Award winning dining options with African inspired menus
The Zahanati Massage & Fitness Center (need I say more)
and much more


ZOOTOPIA opens in theatres everywhere on

March 4th

!