Since moving to Florida, I've not gone skiing. Funny thing is that every Friday after school we'd pack the car and head to the mountains. Ben would snowboard, Alan would ski, I'd take 2 runs down the bunny slope and find my way to the lodge. I miss those days. We'd head to northern New England or Eastern Canada, and had always wanted to head west to Steamboat Springs.
A ski vacation or weekend get-a-way to Steamboat Springs is bound to be filled with powder skiing and genuine western hospitality, but not many visitors expect the luxurious experience offered by the Highmark Steamboat Springs. Located across the street from the Steamboat gondola, the Highmark offers 16 exclusive vacation rental condominiums in a boutique hotel environment.
Each vacation residence is furnished in lavish mountain style with sandstone fireplaces, jetted tubs, sumptuous gourmet kitchens, and elegantly rustic appointments. The amenities are exceptional with an indoor-outdoor heated pool, outdoor hot tub, ladies' and men's individual steam rooms, locker rooms, showers, and a private fitness club with state-of-the-art equipment. And if you're traveling with kids, the guest lounge features a game room with gas fireplace, large high-definition TV, and game tables.
You'll feel pampered and indulged under the attentive eye of the guest services team. From complimentary local shuttle service, to activity and dining planning, to convenient ski valet, all requests are encouraged and nothing is overlooked. If you don't believe me, just check out TripAdvisor. Highmark Steamboat is rated #1 in Specialty Lodging in Steamboat Springs with a near perfect 'Excellent' traveler rating after over 100 reviews.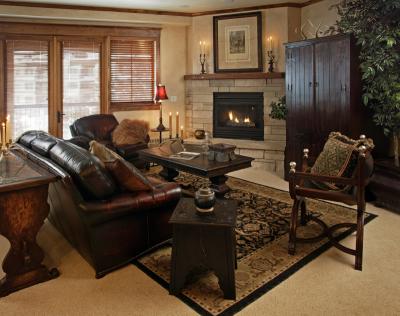 For more information about the Highmark Steamboat Springs including how you can save up to 30% on a stay of 3 nights or more this winter at the luxurious vacation rental visit their website .
Or call 877-879-6555 for personalized service.