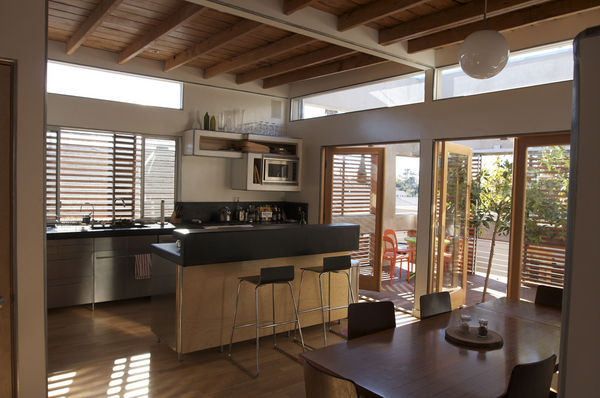 Property prices have risen by an astonishing 18% during 2013, as the market responds to improved sentiment and soaring economic confidence. I've watched this growth down in South Florida as well (especially in the Fort Lauderdale area – where I've been looking for a new home mansion). It is clearly a sellers market now, however, and as a buyer you must move quickly as otherwise you will risk being priced out of the market.
 3 Leading Trends in Luxury Design
With this in mind, you will need to quickly optimize your home if you are to make a sale before the housing market bubble bursts. Remember… STAGING IS EVERYTHING! To achieve this, you should pay attention to the latest luxury home design trends, and integrate these where possible into your property, as that's what potential buyers are looking for.
Embrace Natural Stone and Finishes:
Increasingly, natural stone and wood finishes are becoming the hallmark of contemporary luxury living. This trend shows no sign of stopping, with natural stone floor and wall tiles particularly popular in luxury properties throughout the US. These materials are simple and stunning, and provide a smooth finish that optimizes the sense of space and light within your home.
Sustainability:
As home-owners, we now have a growing sense of social and environmental responsibility. This influences everything, from our choice of brands to the products that we purchase and include within our home. Sustainability is a key watchword in luxury interior design, with the application of natural materials and a minimalist ethos integral to the philosophy. Inspired by our natural environment, sustainable trends have been designed to protect Mother Earth while also paying homage to its beauty.
The Intergration of Technology:
Perhaps the leading luxury design trend in 2013 is the integration of technology into seemingly mundane kitchen appliances and accessories. This includes the creation of devices to control ovens, touchscreen fridges and tabletop tablets that are embedded into existing work surfaces. These examples of technology will be increasingly prevalent in the months to come, as home-owners look to upgrade their property in a bid to maximize profit.
FINALLY
While the luxury property market may be booming, this level of growth will be difficult to maintain over a sustained period of time. It is therefore crucial that you act quickly if you wish to sell your home, and integrate luxury design trends that modernize your living space.
Photo credit: Jeremy Levine Design / Foter / CC BY