Healthy and happy people are not born knowing how to take care of their bodies and feel better about themselves, as tough as that may be to accept. They, like everyone else, have had to spend time learning about their bodies and determining what works and what does not work.
One of the most important distinctions between individuals who struggle to be motivated to live a healthier lifestyle and those who are always ready to go is their habits and how they deal with them. Of course, not all behaviors are harmful; some, such as drinking enough water, are actually beneficial.
Any habit, though, will have an effect on your health and overall well-being, and if you want to live your best life and be fit and healthy, you will need to get rid of some of the less desirable ones. We will take a look at the ones you might want to cast aside.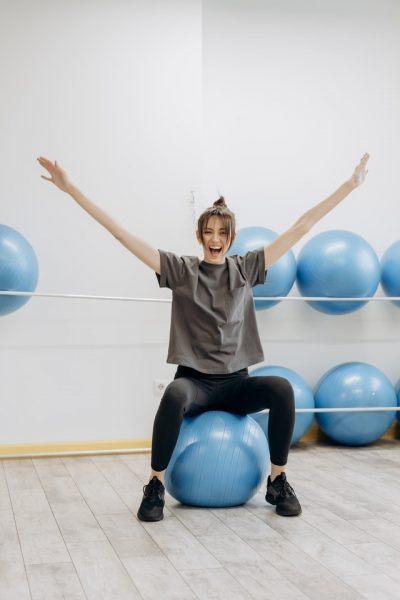 Quit the toxic stuff
To smoke, drink alcohol, or use medicines, whether illegal or prescription, is one of the worst things you can do to your health. Putting toxic things in our bodies on a regular basis is not the way to live a healthy lifestyle. Our bodies will eventually shut down, making us much more prone to disease and illness.
The issue is that these habits are incredibly difficult to break—they are addictions, after all. However, you will be surprised at how much better you feel once they are split. If you are having trouble quitting drinking or staying away from drugs, clinical help could be the answer.
Up your activity levels
Although technology is generally beneficial, it has convinced an increasing number of people to adopt a considerably more sedentary lifestyle as a result of it. Instead of going out, we spend our days glued to our cell phones or computers, watching Netflix series, and sitting in front of a screen.
We no longer need to leave the house to complete our grocery shopping; we can have everything delivered to the comfort of our own home! We spend the entire night sleeping, waking up, and getting into a car, bus, or train to drive to work, where we sit down again, work on a computer all day, and return home, meaning very few of us get the optimum amount of exercise that we need to stay healthy and fit. 
Because we are so exhausted from working long hours, we frequently spend our free time sitting. All of this sitting around is not good for our health. It can affect our weight and circulation, which can have a negative impact on just about every other area of our health.
If anyone wants to be healthy and active, they must break the sedentary lifestyle pattern that many of us have unintentionally fallen into. This involves getting up and going for a walk or a run, going to the gym, swimming, or simply getting off the bus a stop early and walking the rest of the way! There are plenty of at-home workouts that you can do if you do not quite have the confidence to hit the gym or go for a run. If you need the inspiration to balance life and exercise,  Shay Mitchell shares how she stays fit and focused.
The more you work out, the more fun it will become.
Make better choices when it comes to what you eat
We all know that a huge, greasy cheeseburger takeout or a massive slice of chocolate cake washed down with vanilla milkshake with cream is not good for you, but actually, it is fine if you eat it in balance and as part of a healthy, sensible diet. Even if we appear to be healthy on the exterior, eating too much fast food and junk food will cause us to gain weight and clog our arteries – leading to a whole host of rather unpleasant health conditions. It can cause high blood pressure, as well as an increased risk of heart attacks, heart disease, and stroke, as well as an increased chance of cancer. It also makes us feel tired and sluggish as well – all in all, not great!
Eat a minimum of five servings of fruit and vegetables every day, oily fish up to three times a week to assist increase your brain power, and a lot of protein to keep you feeling full and giving us the energy to maintain a balanced diet and keep you feeling well both inside and out.
There are various supplements and foods you can include in your diet, but many of them provide real-world benefits. Antioxidants such as jasmine green tea can help enhance alertness and energy levels. Acai berries, for example, can help you lose weight, and even everyday items like eggs, tomato sauce, and dates have qualities that can benefit your diet and body.
Where possible, aim to keep your fat, sugar, and salt intake to a minimum, and always read the labels on processed goods.
Drink plenty of water
Upping your water intake might assist your body in ridding itself of harmful toxins. Water can help you feel more energized, sleep better, and enhance your mood. Among other things, it can help you feel more awake and improve your skin tone, hair, and nails. Aim to drink at least two liters of water a day, more if it is very hot or you are doing lots of physical activity. 
Make sure that you get enough good quality sleep
Having enough sleep is one of the most important things that we can do for our health. Try to get about eight to ten hours of decent sleep every night. If you are unable to sleep, minimize the amount of caffeine you drink, turn off your devices at least an hour before bedtime, and take a warm bath to calm your body and mind. Implementing some meditation or mindfulness can also help many people sleep better. 
Try yoga and meditation 
Yoga is a form of exercise that many people swear by. It is a Hindu spiritual form of exercising that focuses on your breathing, with added simple meditation to calm the mind. While also stretching your body and muscles by taking on certain bodily poses. You might feel a little daunted at first, but there are many beginner classes you could take. Or, if you feel more comfortable, check out the many YouTube tutorials and start from your own living room. 
You might take the meditation aspect of yoga a step further and practice it strictly every day. It is a technique for refocusing and gaining clarity on life in which you concentrate on your breathing and try to clear your mind. If you feel like you need a little extra help, there are a variety of phone apps that offer guided meditations.
Pick up new skills
The density of your myelin, or white matter in your brain, improves when you practice a new skill, which helps you perform better on a variety of tasks. Additionally, acquiring new abilities activates neurons in the brain, resulting in the formation of more neural pathways and the faster transmission of electrical impulses across them. Learning new skills, no matter how old you are, can benefit your whole body. 
Try to remain positive
We can all be guilty of allowing negative thinking to take control when it comes to focusing on your mind. It is far easier to concentrate on the negative aspects of a situation than it is to concentrate on the positive aspects. However, attempting to break this behavior could have a profound impact on your life. Another aspect that might help you develop a happy mindset is being grateful for everything you have in your life and what is going well.
Follow your own path
Just because your friends and family have chosen to pursue something does not that mean you have to follow in their footsteps. This inclination to blend in with the herd and decide to do what everyone else is doing might lead to a slew of issues. If you want to go to the gym after work but everyone else in your social circle is going to the party, you may feel obligated to join them. It is critical to break this habit and be your own person when you want and need to be. You will be able to choose to do things that make you happy once you are able to chart your own course, such as going to the gym rather than the party, for example. It really is not of any concern what they all do; what matters is what you want to do.
By following these tips, you will go a long way towards living a much better lifestyle and feeling great on both the inside and outside.