Our favorite West Coast Travel Writer is at it again. Thank you Kathy Chin Leong for this wonderful piece.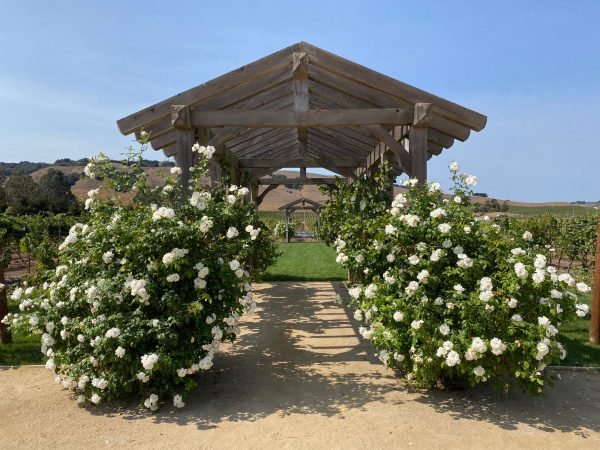 How many times have we heard newscasters blare about "these unprecedented" times? "That's it!" I screamed at my daughter, Gwen. "We're outta here!" I live in California once known as the home of Yosemite, Napa Valley, and Hollywood, but these days the state is notorious for being the Wildfire Capital of the World. So, on top of everything else going on, I had to get away from the smoke and the haze and media pandemonium, even if it was for one night.
The criteria for this overnight getaway was to be able to get there and back on one tank of gas and arrive within two hours. Located one hour north of San Francisco, Sonoma, a bucolic town of wineries, farm-to-fork restaurants, and one epic resort hotel, was the winner. It was a Wednesday. I had only 24 hours before I had to return to work on Thursday afternoon for yet another dreaded Zoom call.
But we managed to experience four destinations that made our 24-hours pitch-perfect: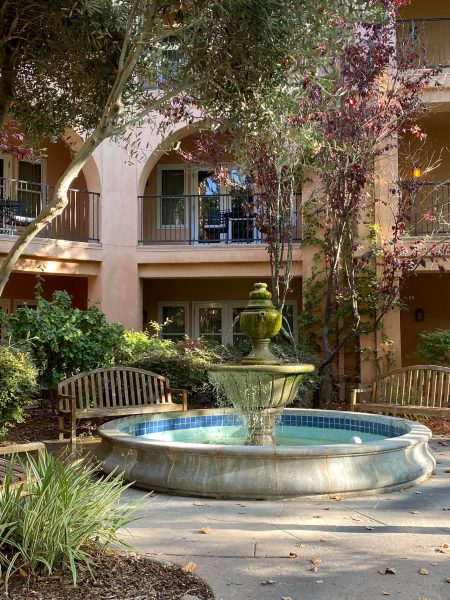 ONE: Fairmont Sonoma Mission Inn.
Anyone who has heard of a Fairmont hotel knows the name is synonymous with luxury. In other words, I never met a Fairmont I didn't love. The historic Spanish-style inn sits on a sprawling, manicured parcel blanketed with trees, flower beds, and foliage. Curved pathways lead to pink adobe buildings. Gurgling stone water fountains are strewn about, drowning out the traffic noise.
If it's rest you want, rest you'll get, especially during the middle of the week. During this fall season when the weekday rooms are usually filled to capacity with business travelers, the new normal means that weekdays are running ghostly quiet. I felt like I had the run of the place except for a handful of visitors.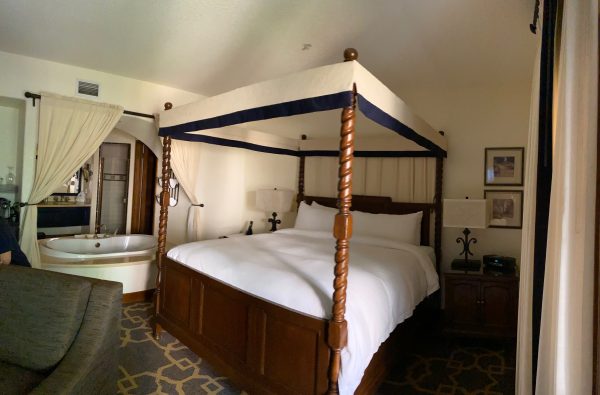 Right now, the hotel's palatial spa is closed. Horrifying to spa brats, yes. However, the geothermal pools are open for steeping and swimming. The main pool, available to all guests, is the largest and surrounded by lounge chairs and cabanas. The water in two smaller spa pools are equivalent to bath-water temperatures and higher. These two are open to adults 18 and older. The jetted whirlpools are, unfortunately, closed, but accessible is the private, art-forward, designer cabanas outfitted with televisions, refrigerators, and couches. These can be rented for your enjoyment.
Foodwise, the indoor dining is also closed, but the restaurants are open for, you guessed it, outdoor dining. A food truck is also available nightly to serve guests. And like clockwork, each day from 4:30 to 5:30, a complimentary wine hour is hosted by local vintners. Also complimentary is the morning coffee/tea service available up until 11 a.m. Parking is included in your resort fee as are the loaner bicycles and the weekend, guided three-mile hike.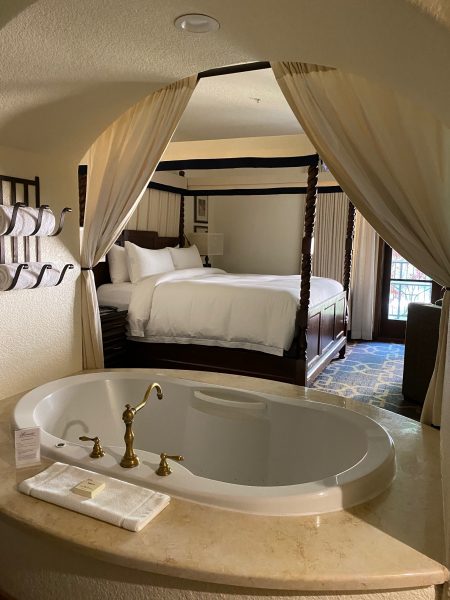 Rooms are as elegant as ever. Not long ago, the resort was afflicted by wildfires. Many rooms were stripped down of smoke taint and remodeled. Today, these same ones are rejuvenated, spanking new. We were fortunate to stay in one of the roomy Mission Suites featuring a high, fairytale-like four-poster bed (we had to take a running leap to ascend it), couch, desk, and fireplace. The ultimate in romantic touches was a gigantic jetted tub, exposed to the bedroom area, with soft drapes to cover the shy. Yep, I used it and relished the indulgence. The next day, Gwen and I enjoyed our breakfast on the balcony overlooking the fountain, trees, and the graceful arches on villa structures. From our perspective, we felt like we were dining at an outdoor café in Europe.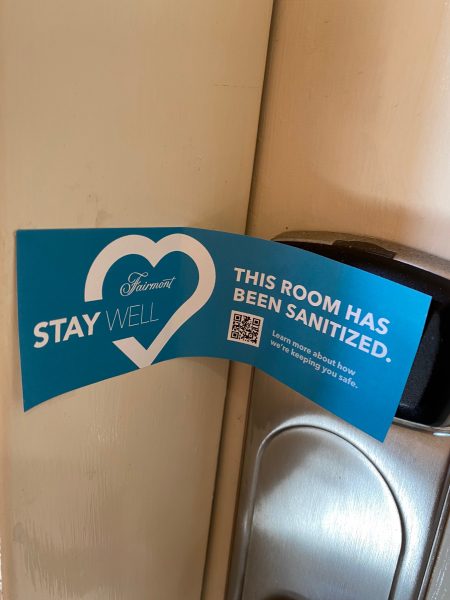 Like other hotels, the Sonoma Mission Inn has risen to hospitality COVID-19 standards and beyond. A sticker above the door handle read: "This room has been sanitized." Once we checked in, we spied a few unusual items on the writing desk. One was a PPE Welcome Kit. This included a mask, gloves, hand sanitizer gel pads, and sanitizing pads to wipe down things like our phones and remote controls. The packet was very impressive. Next to the welcome kit was a printed sheet of paper: lo and behold it was a laundry list of care and safeguards the hotel is implementing. These 11 key points included items such as contactless checkout, temperature screening at check-in, and the assurance that this room was cleaned and unoccupied for 48 hours prior to my arrival.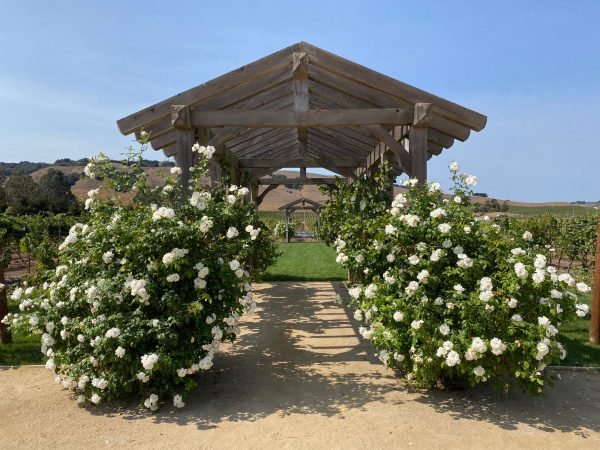 TWO: Roche Winery. This wine tasting patio and production facility place is new, new, new, and gorgeous, gorgeous, gorgeous. Three years in development, the three-tiered outdoor seating area can host over 100 people. Picture walking through a vine-covered arbor and emerging onto a vast patio filled with greenery, shaded picnic tables, Adirondack chairs, and gas fire-pits. Views of the estate grapes are expansive, and a horizontal span of clear accordion windows give way to bucolic mountain and valley vistas while blocking the Sonoma winds. Off to the side, a small, man-made waterfall honors founder Joseph Roche who was an expert fly fisherman, and a small statute stands there in his honor.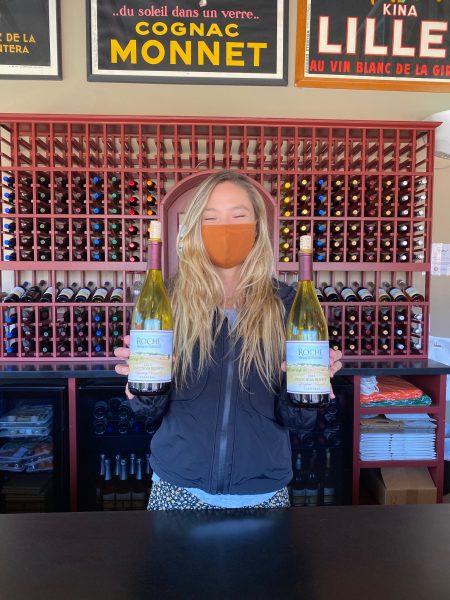 For those nervous about traveling, the winery is completely COVID-19 friendly. The staff takes initiative in offering guests pumps of hand sanitizer and invites them to extract their own wine glasses from a sterilized crate. Every table and surface is wiped down repeatedly as visitors are encouraged to stay six feet apart from the wine host. The bar area discourages people from standing together to congregate, and everyone gets a seat on the premises. You pour your own water from a jug topped with a cup that gently lids the opening for sanitation.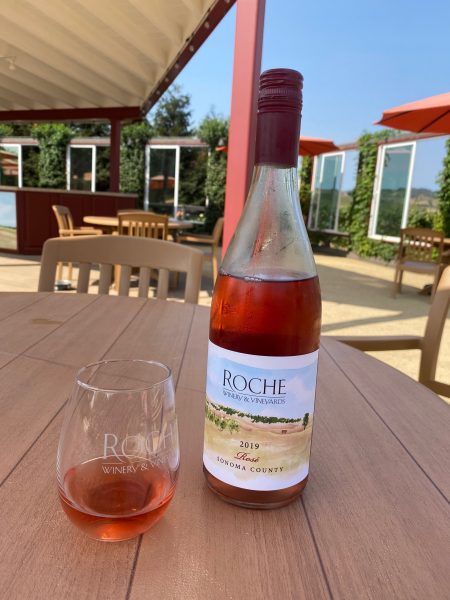 Like every winery these days, you must make a reservation. Tastings are conducted leisurely outdoors. At Roche Winery, you get to sit under the orange umbrellas at tables as you order a bottle, a flight, or a glass of vino. They make award-winning chardonnay, pinot noir, merlot, zinfandel, and syrah.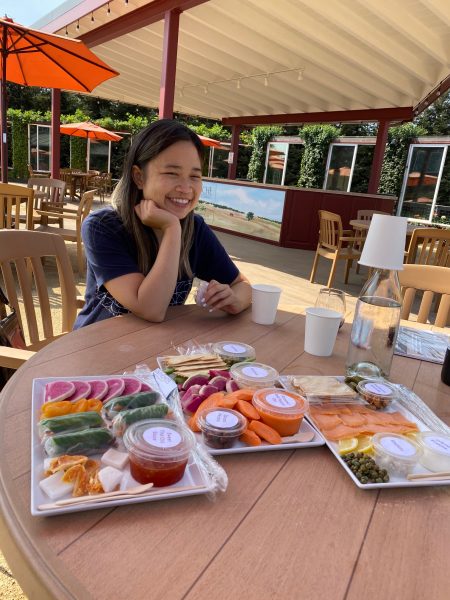 You can purchase yummies from its small deli or order a cheese and charcuterie platter from local favorite "The Girl and The Fig." It is featuring fare from Aunt Momo's, its exclusive catering company where you can order a smoked salmon, dip and spread trio, or spring rolls. As the story goes, the winery was founded in 1982 as owners Joseph and Genevieve Roche planted their first five acres of chardonnay and five acres of pinot noir. By 1989, the couple opened a tasting room in downtown Sonoma. And now that the parents have passed on, the offspring have taken over the reins and opened this new winery and production facility.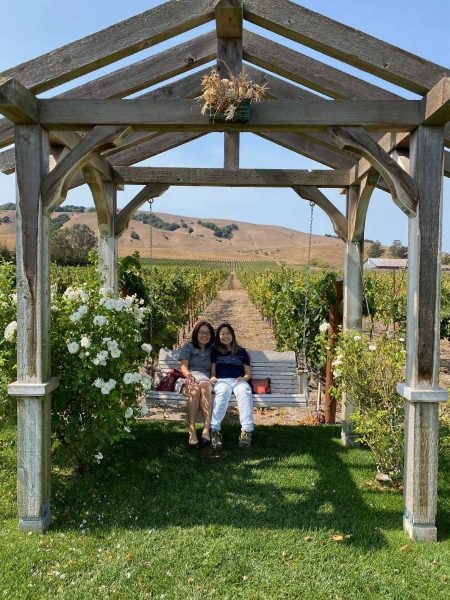 These days, it's all about "the experience" for wineries. Here at Roche, you can book a tour of the facilities and try a barrel tasting. Future plans call for micro-weddings and picnics in the middle of the vineyard where you can reserve time on a swing and enjoy a patch of lawn with your loved ones. Future, future plans call for vineyard dinners or lunches along a long harvest table. I can't wait!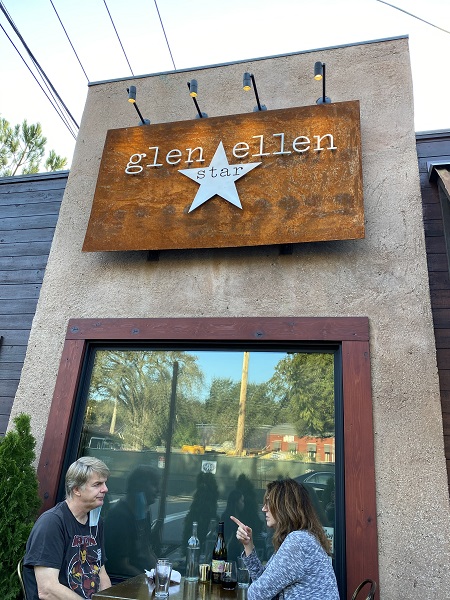 THREE: Glen Ellen Star Restaurant. If I had the power to knight a restaurant I would bestow Glen Ellen Star royal knighthood status as the fare tastes like a royal feast every time. I came here two years ago, experienced an extraordinary dinner, and I knew I had to return. Fortunately, it is located just 12 minutes away from the Sonoma Mission Inn in the adjacent community of Glen Ellen. What a treat! Led by Chef Ari Weiswasser, the restaurant's secret claim to fame is its well honed, wood-fired oven technique applied to most dishes. The team precisely chars and roasts vegetables and proteins (without burning) while keeping them tender and succulent.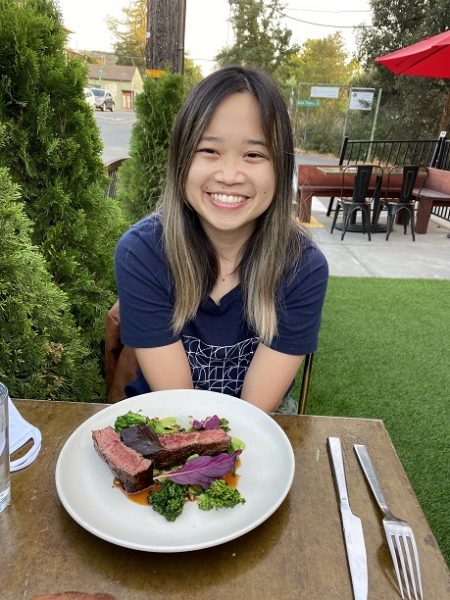 Gwen and I scarfed up the roasted Brussel sprouts made with brown sugar bacon as an appetizer. She ordered the ravishing wagyu beef cooked medium rare, and both of us agreed her meal was just as good as the Kobe beef we experienced in Kobe, Japan!


Menu items include wood-fired veggies such as cauliflower and honey nut squash. People who say they hate vegetables will change their minds after trying these babies. Then there's the crispy crust pizzas, brick chicken with lentils, and wood-roasted dorade fish topped with shaved fennel. Any time I see brick chicken on a menu, I get that. This one did not disappoint. Moist inside and crispy outside, the chicken was flavorful beyond compare. And while we were too full for dessert, the server convinced us that we had to try the homemade ice cream. It remains a staple for this place, and the flavors change with the season. It was worth the extra calories. The eatery is casual, and for now, dining is outside until regulations lift. With prices from $10 to $39 depending on what you order, the New American fare sizzles with drool-worthy excitement.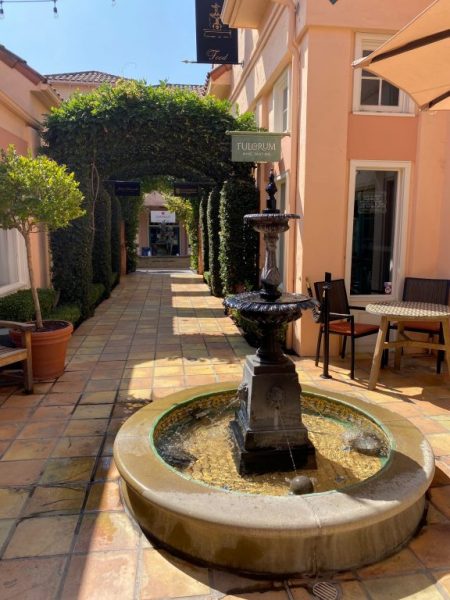 FOUR: Downtown Sonoma. Welcome to what feels like a throwback to a 1950s small town. There are the restored Sebastiani movie theater and a central park plaza bordered by gift shops and restaurants, wine rooms, and snack shops. The downtown core is flanked by architecture from the 1800s and colorful and cheerful murals that tell of its agricultural legacy.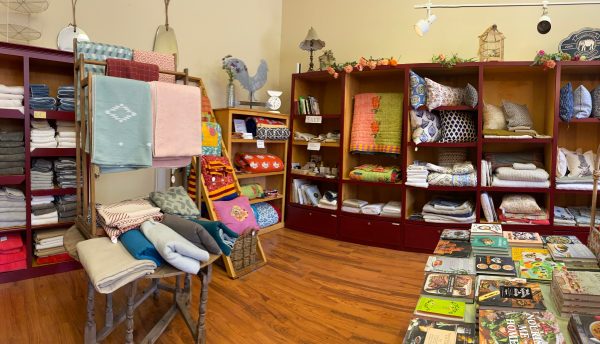 Mingled with charm and character, the area boasts independent businesses that bring out the big kid in all of us: Tiddle E. Winks Vintage Five and Dime toy store, Sweet Scoops ice cream parlor, Wine Country Chocolates, and much more. True, COVID-19 is still with us. But, all you need to do to enjoy Sonoma is mask-up, and you are welcome to shop, eat, and meander through this little gem just one hour north of San Francisco.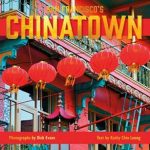 Author Kathy Chin Leong is a San Francisco native and has just released her first book, San Francisco's Chinatown, co-authored with photographer Dick Evans and published by Heyday Books, Berkeley, Calif. See www.chinatownbooksf.com .