One of the reasons that I moved from Rhode Island to Florida was that it was lighter year round (hubby is deeply affected by how much light there is). Still, the sun goes down each night, just like anyplace else (except maybe Alaska during the dark months) and the lights in the mansion go on.
Last week I headed over to Capitol Lighting in Boca Raton to check out their incredible display of fixtures. I also went to learn how to save money on my lighting bill and to learn more about the great charitable initiatives that they are part of, as well as how I can shop there from the comfort of home now.
From Swarovski disco balls to lamps with an earth friendly feel, no matter what your taste or budget Capitol Lighting has SOMETHING that you'll fall in love with. How do I know? They had to drag me back into the conference room for the meeting I was oohing and aahing so much.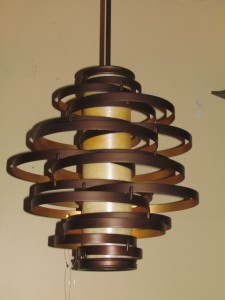 When they finally got me to sit down at the table (lured by a big sandwich and other goodies), I learned that Capitol Lighting is celebrating it's 88th year in business. Considering the tough economic times, I'd say that was a pretty big celebration, since they have eight showroom locations as well as a FABULOUS online shopping. Right now they're even having a clearance sale with up to 70% off of red tagged items and offer everyday low pricing – guaranteed!
PLUS, you know how I LOVE companies that give back to their communities? Well, Capitol Lighting works on a number of charitable projects including the Making Lives Brighter Campaign with Rob Van Winkle (Vanilla Ice). Eric Lebersfeld, president of Capitol Lighting is committed to helping Habitat for Humanity. When you stop into their store to shop for new fixtures, bring your old ones with you through February 28th and they'll give you a tax receipt for it from Habitat for Humanity right there on the spot.
Habitat for Humanity has partnered with Capitol Lighting (1-800Lighting.com), on a new, unique initiative, Making Lives Brighter. This exciting new campaign runs now through February 28, 2012, customers will be able to donate their old lighting to any Capitol Lighting showroom in the South Florida and New Jersey areas to be repurposed in a Habitat for Humanity home or sold at one of their Re-Stores. In exchange for the lighting fixtures, lamps and fans contributed to the campaign, donors will receive a 10-percent discount toward any new lighting purchase as well as a tax deduction from Habitat for Humanity. 

 Capitol Lighting worked with South Florida native and host of his own D.I.Y. home restoration show, Rob Van Winkle, a.k.a. Vanilla Ice, to film a Public Service Announcement for Making Lives Brighter. 

Vanilla Ice said of Making Lives Brighter, "Giving back is important to me and this is a cause that's close to my heart. Repurposing is something I do on my show every day and the fact that Capitol Lighting and Habitat for Humanity are demonstrating what a difference it can make in someone's life is really outstanding." – Rob Van Winkle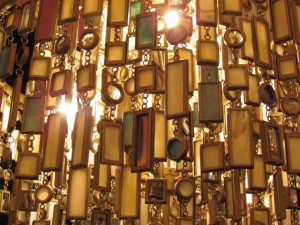 I was excited to see their great new collection of patio furniture (since I gave mine to B). I'll be going back to look at leisure, because I saw one of those "L" shaped rattan pieces that I've been wanting. Don't you LOVE IT?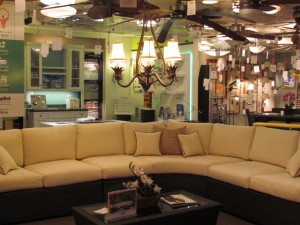 You don't have to live in New Jersey or here in South Florida to shop with them. Just go to 1800Lighting.com and you can easily order online. Unsure? Give them a call at 1-800-lighting – they have lighting specialists waiting to help you with your decorating needs.
Oh, and did I mention that they suggested using LED bulbs rather than CFL? The reason is that LEDs are easier on your eyes, you can read by them, they light a room well and they use 28% less energy than standard bulbs. Add a dimmer to the wall and you'll cut your costs even more.
To learn about any specials and promotions follow Capitol Lighing on
Capitol Lighting invited me to an instore event to learn about them, all opinions are strictly my own. Congrats to Leanette from TeachMe2Save for winning that beautiful swarovski jewelry (door prize) at the event.