KILLORAN'S FAVORITES OF 2013: ALBUMS
Once again I find myself on the fence about my favorite movies of the year.  In fact I'm outright, stubbornly pushing back up any sort of finalized list making until I see the Coen Brothers new melancholy folk feature INSIDE LLEWYN DAVIS but I thought it unfair to any reader that may have missed my bizarre musings in the last half of the year to just kind of leave them waiting, desperate to know what movies came out on top so I'm doing something a little different.  I have a few lists of categories I plan to role out over the next few days in order to shorten the gap.  You'll see my favorite albums, favorite TV shows and since I went to a few festivals this year as well, I have a few selections to keep your eyes on for the upcoming year.
Let's kick things off with the Best ALBUMS of 2013, they aren't in any real order.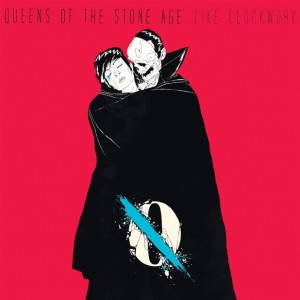 … LIKE CLOCKWORK – QUEENS OF THE STONE AGE. 
This is my number 1. Fighting near-death Josh Homme finally returns to further prove himself as one of the most unique, truly talented, musicians out there.  The king of desert rock brings together the likes of Dave Grohl and Elton John (!) to create a heavy, hypnotic and darkly poetic masterpiece.  This may just be the bands best work since their debut.  The albums haunting melodies grow in the back of your mind and I find myself constantly gravitating towards this on my player and grooving out.
Top track: Fairweather Friends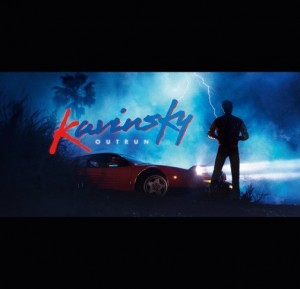 OUTRUN – KAVINSKY. 
If you saw Refn's modern day wandering Ronin flick DRIVE back in 2011 (It was my favorite movie of that year) then you heard the single Nightcall.  That synth throwback to the heyday of John Carpenter and Michael Mann movies is followed by plenty more on the subsequent album released this year. The musical equivalent of a muscular sports car update of CHRISTINE looking to race and run you off the road while cracking apart the pavement with heavy beats.
Top Track: Nightcall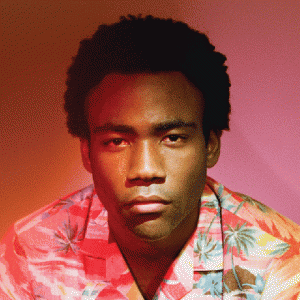 BECAUSE THE INTERNET – CHILDISH GAMBINO.
Maybe it's not the best rap/hip hop album of the year and maybe I still need some time to let it linger but Donald Glover a.k.a., Gambino's sophomore effort is a more mature effort that digs deeper into his psyche.  It's as if a million tabs on your browser are open and just hearing everything at once can be at times overpowering but also beautifully harmonic.  It's an ambitiously, unique experiment that I haven't heard before.  As a bonus the script rollout (http://becausetheinter.net/)  is a great release idea.
Top Track: Earth: The Oldest Computer (The Last Night)
B-ROOM – DR. DOG.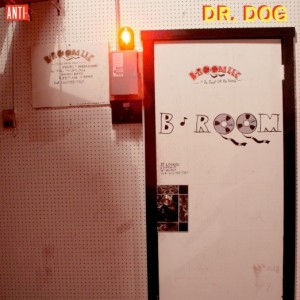 Soul crushing grooves and folksy lyrics create an endlessly entertaining album.  Minding the Usher might be one of my favorite songs of the year with it's heavy beat and flowing rhythm.  I could just drive for days with this album experiencing something different on each listen as every song changes style and tone enough to keep the listener feeling something new.  Great album, filled with crooning melodies from a long time forgotten in the past, feels so effortless.
Top Track: Minding the Usher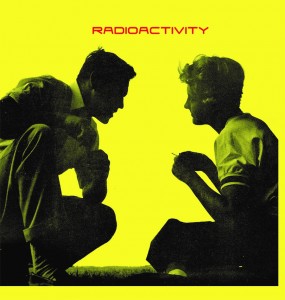 RADIOACTIVITY – RADIOACTIVITY.
Fun, loud and aggressive.  THE MARKED MEN return, under a new name, to deliver an album that has a 90's lo-fi sound that I've been craving and cherish, like if the group recorded it on reels or tapes in their garage I wouldn't be surprised and would love it even more.  Heard it later on in the year but quickly caught up to be one of my favorites.
Top Track: World of Pleasure

EARTH ROCKER – CLUTCH.
Clutch returns with a blood-pumping, hard hitting, face shattering Rock album that's faster and more aggressive than some of their recent, blues oriented, albums.  It pummels your ears with a ferocious intensity like no other.  The whiskey-fueled greatness should be blasted as LOUD and as often as possible.
Top Track: The Face or The Wolf Man Kindly Requests…
FITS OF REASON – BROWN BIRD.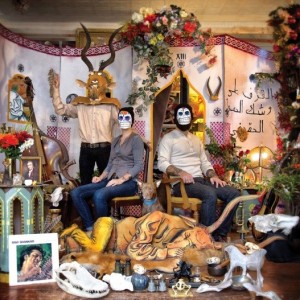 Recorded in my home state, Rhode Island, Brown Bird's newest album dives further into that blues and roots sound but also digs into deeper, soulful and lyrically masterful material.  They've added a wealth of electric instruments outside of their normal wheelhouse bringing the band to another level and pushing their influences through more prominently has helped create a whole new, interesting sound that could only be from the duo.  Here's hoping Dave Lamb has a strong recovery from his recent illness and the band can continue producing unique, amazing music.

Top Track: Seven Hells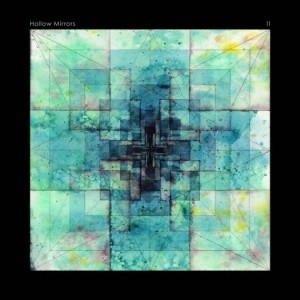 II – HOLLOW MIRRORS.
Progressive, psychedelic, and filled to the brim with dirty rock riffs. Enjoy letting the spacey, dream-like sounds wash over you as it erupts out from your speakers.
Top Track: Falling of the Hour
AM – ARCTIC MONKEYS
I love desert rock and I've never been an Arctic Monkeys fan but they've created a dynamic, sexy L.A. sound that is totally and tonally different for the band that I'm hooked on.  For my money it's a great late-night album that combines a lot of ideas and that crooner dynamic with a propulsive, grinding, soul that falsetto's its way through the heat or a film noir, rain-soaked street.  It's similar to a QOTSA record so I was bound to like it.
Top Track: Knee Socks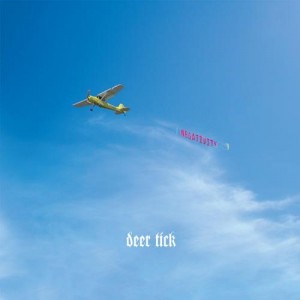 NEGATIVITY – DEER TICK
Another Rhode Island band! I swear it's not collusion! Following the joyfully loose, Beach Boys-rock of Divine Providence comes a far more sobering, serious and darker introspective look from the band.  It feels very tight compared to the shaggy dog quality that I usually enjoy from the band but it's still impressive.  Whether he's wailing out about heartbreak, his father or smoking crack, John McCauley belts out over powerful alt-country/rock n' roll rhythms.  The album is pure, unfiltered rock and I love this band.
Top Track: The Curtain
Best Movie Soundtrack: MANIAC – ROB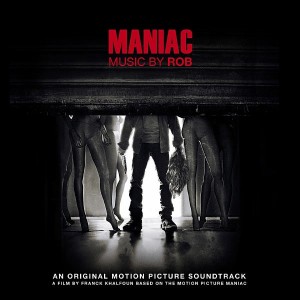 Imagine, if you will, a John Carpenter score mixed with Goblin and dragged through a tunnel of sleaze and you'll have a pretty accurate description of how this score for the updated, Elijah Wood starring, MANIAC sounds. It's incredible.
Top Track: Doll
Runner Up Album: PACIFIC RIM – RAMIN DJAWADI
Also For Your Consideration: Bitter Rivals – Sleigh Bells, EP II – Carpenter Brut, From the Ages – Earthless, Grand Blood – Doomriders, The Next Day – David Bowie, The Maybe Boys – Toy Soldiers, Random Access Memories – Daft Punk, Sword and Shark – Lazerhawk, Stories Don't End – Dawes, Wolf – Tyler the Creator, Yeezus – Kanye West
That's it for me today, tune back in for Best NEW TV of 2013.
Cheers,
Jonathan Killoran