A deck can be a valuable addition to any home, providing a space for outdoor relaxation and entertainment, among other things. If you're considering doing some renovations to your place this year, it pays to put a deck on your list.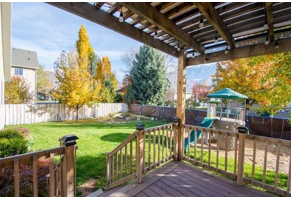 Boost Your Home's Value
Adding a deck to your home is a great way to boost its value. Decks are always a popular feature among homebuyers, and, since the global pandemic, such outdoor entertaining space is more searched for than ever. A deck will increase the usable space of your home, making it more attractive to potential buyers.
It also adds to the aesthetic appeal of your home, making it stand out from others on the market. In turn, if you decide to sell your place, you should find that you not only fetch a better price with a deck addition but get the property sold faster, too.
Additional Living Space
If you plan on staying in your home for a long time, it's worth adding a deck just to enjoy the additional living space it gives you, too. This space can be used for various purposes, such as outdoor entertainment and relaxation. A deck can be an excellent place to entertain guests, especially during the warmer months of the year. With a deck, you can create an outdoor living space perfect for hosting barbecues, dinner parties, and other gatherings.
To create an outdoor entertainment space, you may want to consider adding features like a built-in grill, a bar area, or comfortable seating. You can also use outdoor lighting to create a cozy atmosphere and extend the use of your deck into the evening hours. Plus, it's worth installing some heating and cooling options. For instance, you might buy a chandelier ceiling fan to help keep the space cooler and provide an additional visual feature. Gas patio heaters are handy for these outdoor zones, too.
You can also use your deck to relax and unwind after a long day. A deck can provide you with a peaceful retreat in which to switch off. By adding comfortable seating, potted plants, and other decorative elements, you can create a tranquil outdoor space perfect for reading, meditating, hanging out with pets, or simply enjoying the fresh air.
If you want to use your deck as a relaxation space, you may want to consider adding features like a pergola or canopy to provide shade and privacy. You can also use outdoor rugs and pillows to create a cozy atmosphere that feels like an extension of your indoor living space.
Aesthetic Appeal
Adding a deck to a home can significantly enhance its aesthetic appeal. A well-designed deck can complement the architectural style of the house and create a seamless transition between indoor and outdoor living spaces. Decks can be designed in a wide range of styles and materials, allowing homeowners to customize the space to match their personal tastes and the style of their homes.
For example, a modern home might benefit from a sleek, minimalist deck made from materials like steel or concrete, while a more traditional home might look best with a wooden deck that features ornate details and decorative railings.
Cost-Effective Home Improvement
Adding a deck to your home can be a cost-effective way to improve your property's value and functionality. Decks are relatively affordable and can provide a high return on investment compared to other home improvement projects. For example, according to the Remodeling 2023 Cost vs. Value Report, a wood deck addition can recoup up to just over 50% of its cost at resale. This means that homeowners can enjoy their new deck while also increasing the value of their home.
Another cost-effective aspect of adding a deck is the low maintenance required. Unlike other home improvement projects, decks do not require too much regular upkeep long-term, making them a hassle-free addition to your home. The specific maintenance requirements for your deck will vary based on its materials, location, and exposure to elements, but in general, you'll want to consider spending a little time every so often cleaning the deck to remove dirt, debris, stains, mildew, etc., and trimming nearby vegetation.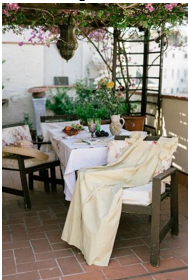 There's also the job of tightening loose screws or nails if needed and staining and sealing wooden decks (but this task only needs completing every few years).
Overall, adding a deck to your home can be a smart and cost-effective investment. With its potential for high return on investment, added functionality, and low maintenance requirements, a deck is a great way to enhance your home's value and livability.