Had I started with the basics when I was young, I might not have the aging skin issues that I have now. I just figured (like many do when they're teenagers and young adults) that I'll never get old, never look like "that," etc.  Truthfully, I was LAZY.  Then again, I really don't recall many products who targeted my age group (other than acne creams).
Things are VERY different today. Now there are products that can safely be used by women of all ages. For the past week, I've been using the newest line from bareMinerals Skincare (the Bare Escentuals people). While I've been using their cosmetics for a few years, the skincare is totally new.
Easy to use and powered by their proprietary RareMinerals ActiveSoil Complex (an ingredient) only available from bareMinerals), I've begun and ended each day by cleansing with their non-drying Deep Cleansing Foam ($20) which cleans deep into the pores, getting rid of any impurities that have gotten trapped. As one with dry skin, I found this cleanser to be gentle enough to use twice daily and the result was clean, smooth skin/
The benefits (as listed on the bareMinerals site) include:

* Our proprietary, 100% pure RareMinerals ActiveSoil Complex represents a new generation of active minerals with extraordinary skin-renewing benefits, including faster cell turnover and antioxidant protection
* Clinically proven to reveal brighter, smoother, younger-looking skin, reduced fine lines and wrinkles, and remarkably smaller-looking pores
* Unique electrolyte delivery system optimizes your skin's ability to absorb and retain moisture, resulting in smoother, healthier-looking skin
* We formulated our skincare to perform expertly with our foundation to give you a younger-looking complexion both instantly and over time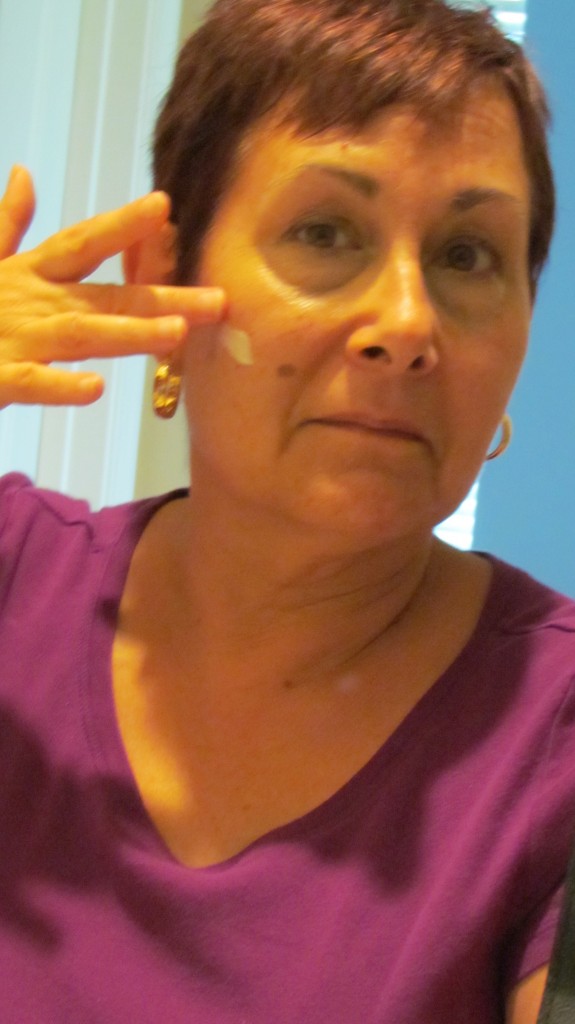 I finished up by smoothing bareMineral's Purely Nourishing Moisturizer for combination skin ($28) on my face. This moisturizer is ABSOLUTELY targeted at those with combination skin and my dry aging face drank it in and needed more (I use anti-aging serums and creams as well – even so I need a moisturizer that's much more emollient than this one). This is perfect for the teen or adult who is oily in the t-zone and dry elsewhere, but falls short for those of us who have very dry skin.
Looking over their menu of products, I did see some that might have been more appropriate for my skin. Take a look for yourself, and see which of the products will keep your skin clean and soft at: bareMinerals Skincare
My suggestion? START TAKING CARE OF YOUR SKIN EARLY and by using products such as these by bareMinerals you'll thank yourself when you hit MY AGE.
I received product to facilitate this review, but opinions are strictly my own.
GIVEAWAY
Click HERE to Tweet this giveaway – it auto fills your tweet and you get credit each time you twitter and report back  (unlimited entries)
Add this giveaway to other sweeps & giveaway sites – 5 extra entries
Follow Champagne Living- on the sidebar
Subscribe to Champagne Living for FREE
Link to this giveaway on your Facebook page
Follow Broad "Z" on twitter.
Grab our badge from the sidebar and add it to your site.
* Be sure to leave a comment letting me know if you've done any of these (if you already subscribe or have our badge – please note that in the comments as well).
* This giveaway is open to US residents, 18 and over and ends on April 30, 2011 11:59 EST.
* Good Luck