Disclosure: Trip sponsored by Walt Disney Studios, all opinions are strictly my own.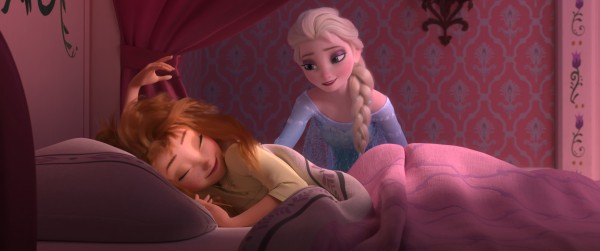 One of the things that I adore about seeing a new Disney film, are the amazing shorts that they often show before the feature film. If you're heading out this Friday to see Cinderella (and you should), you'll be especially excited to see what shows up BEFORE the film.
FROZEN FEVER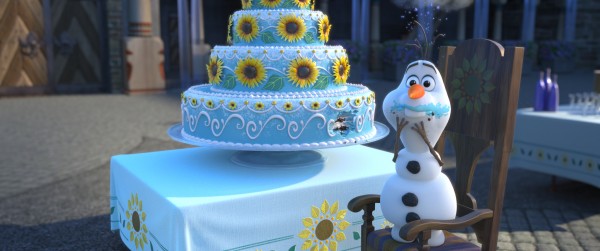 Yes, everyone fell in love with the new classic twist on an old fairy tale in FROZEN, but wait until you see what the writers, animators and actors came up with in this short sequel.
Once again you'll get a glimpse into the life of Anna and Elsa, but this time, all is not well. It seems that Elsa has decided that it's the PERFECT DAY to give Anna the birthday party she's never had. Unfortunately for Anna, it's not HER perfect day, as she's woken up with a cold. What happens when an ice queen has a cold? Just like you and I, she sneezes, but her sneezes end up with a very DIFFERENT result.
You'll have to see Cinderella in order to catch this amazing short. We asked the creators Jennifer Lee and Chris Buck about creating this new Frozen short and here's what they had to say….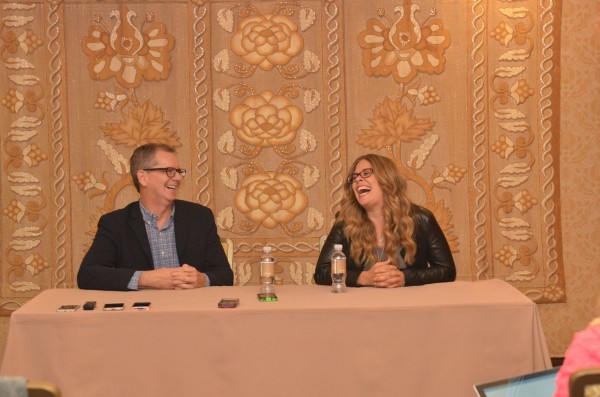 How have your lives changed since Frozen?
Chris Buck: There are autistic kids that watch Frozen that parents tell us they don't sit still for anything, and they watch Frozen, and they relate to Olaf. Just a few weeks ago,  a friend of ours working at a nursing home, and a senior citizen just, wasn't really responding, and she watched Frozen, and she started drawing again. Because she used to draw when she was younger, and she was drawing the Frozen characters. Her husband was just so grateful she was coming back to life. So you get those stories that we go oh wow. And that's how I think our life has changed.
In the Frozen Fever short, Elsa sneezing is the cutest thing ever.  How'd you come up with that idea? 
Jennifer Lee: One of our story artists, he was one of the head story artist on Frozen.  We were all  brainstorming, whatever could be, you know…Blue sky.  Anything, and,  we thought it would be nice to focus on Elsa more. What's she like now?  We had this tragic character.  We end the film, she's free, but we don't know, and we'd love to play with her magic in a different way. He just said what if she's a cold, and the cold wreaks havoc.  And we, we just went crazy.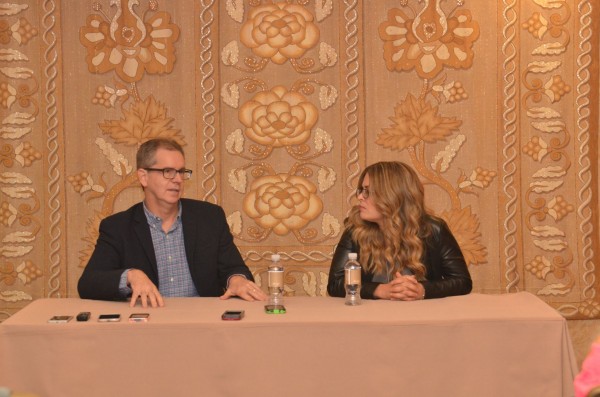 Are you working on a sequel to Frozen?
Jennifer Lee: Right now we're working on the Broadway musical. We're VERY Frozen busy.
OOOHHH, I'd love to know more about the Broadway show. Can you share?
Jennifer Lee: We're in the very early stages.  I mean, there will be more songs, and Bobby and Kristen, of course, have a lot more to do with,  than I do in that. Broadway musical tends to have the opposite structure where a film has 20 to 25 minutes of song, and, and the rest is scenes, and the musical flips that.  So, you know, there'll be a lot of great stuff coming, but we're really just getting started.
How do you feel about Frozen Fever being attached to Cinderella?
Jennifer Lee: I have to say it's huge for me because my first Disney film was Cinderella.  Once it came on VHS, I think I played it 50, 60 times, back then working for Disney was a dream when I was a kid, so to have everything come together I was blown away by how much  it was in line with the animated film.  Yet, it went even deeper, and it was so beautiful.  So there were a lot of very nostalgic tears last night…
Frozen Fever opens with Cinderella this Friday March 13th, 2015.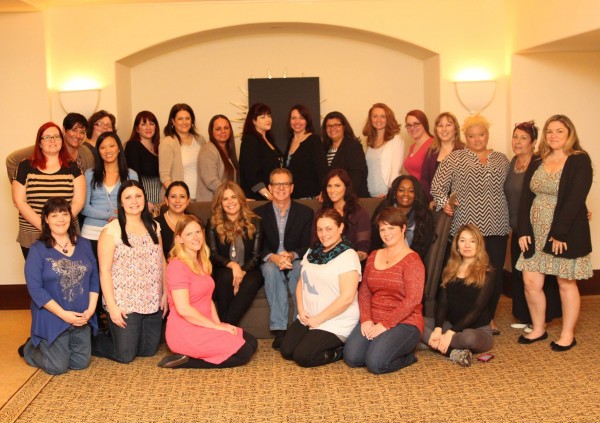 [bctt tweet="Frozen Fever arrives with Cinderella but someone's SICK. Learn more #FrozenFever"]
DETAILS
More of Cinderella on Champagne Living