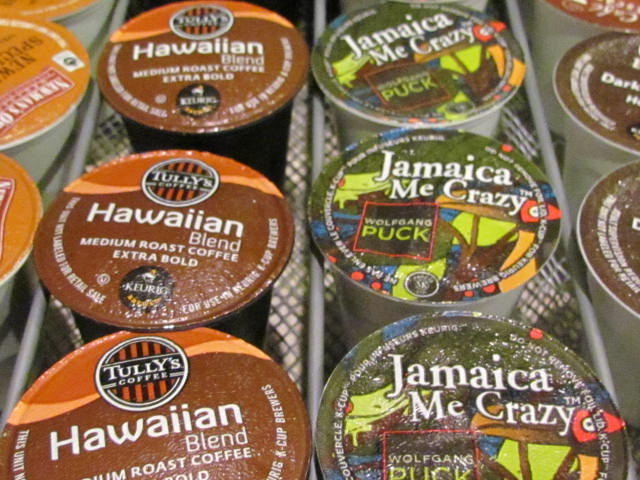 In ten days Mr. S and I board the Carnival Dream to do a little island hopping. In the meantime I've got so much to do. Stop the mail and packages, get Clem his shots so that we can board him, arrange for someplace for him to stay, call the credit card company to tell them I'll be out of the country, shop, pack….the usual drill. It's so much easier when it's just me who's traveling, but when BOTH of us go away together there seems to be four times the work.
So, how do I relax? No….it's not ALWAYS with a flute of champagne. More often it's with a great cup of coffee sent to me from Cross Country Café made quickly in my Keurig (faster than popping a cork).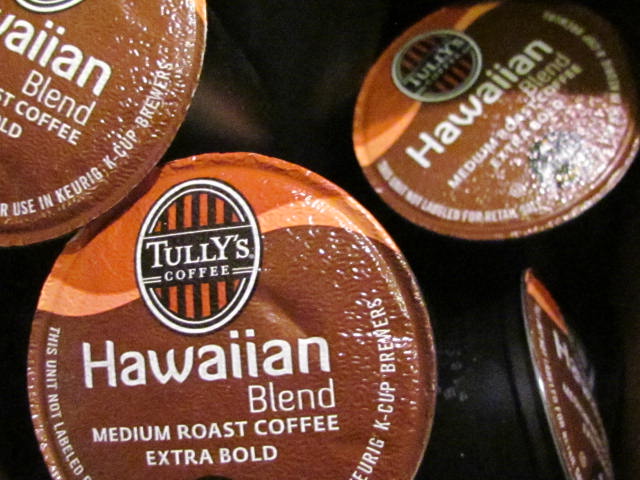 In celebration of heading to the islands next month, I chose TWO coffees from islands near and far. While I've never been to Hawaii, it's been on my bucket list for YEARS. PLUS, Hawaii is the ONLY U.S. state where coffee is grown, and a wonderful coffee it is. Smooth and balanced, Tully's Hawaiian Blend combines a little of Hawaii's own Kona coffee with other smooth Arabica beans. It makes me want to put on my grass skirt, coconut bra, and toss a lei around neck. Even BETTER, a single cup can bring me to a mini-vacation…even just for the moment.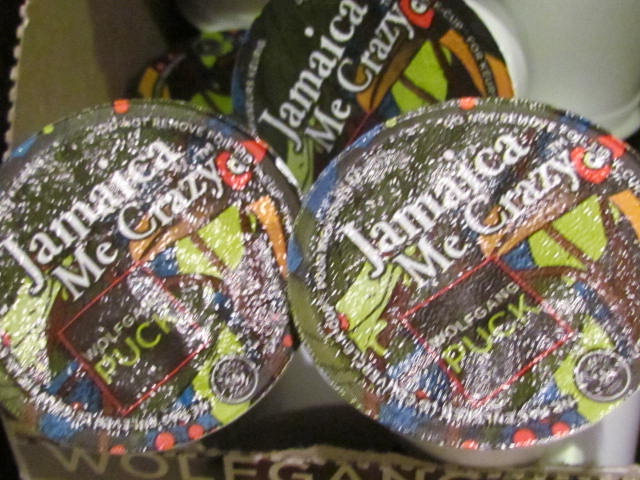 Of course, you KNOW that I love, love, love Jamaica, and I think I've lost count of how many times I've visited this beautiful mountainous island. Luckily it's a quick flight from me here in Florida (and a regular stop on many of the cruises). Do I detect a bit of coconut flavor in Wolfgang Puck's take on the islands mon? Yes, indeed. While I'm not a flavored coffee lover, the Jamaica Me Crazy K-Cups available through Cross Country Café have a light hint of coconut is never overpowering. Now if that rain outside my window were Dunn's River Falls….. Well, a girl can dream (easy when I'm sitting here with that cup filled to the brim).
If you're stuck in the house this winter, grab a little island flavor. Simply pop an island style K-Cup in your Keurig and enjoy. While it won't give you a deep, dark, tan – it will transport you, at least for a cup or two.
Cross Country Café offers a great K-Cup Subscription service that make great house gifts, adult birthday gifts, or JUST BECAUSE I WAS THINKING OF YOU gifts. Even better, how about a I OWE MYSELF A GIFT, gift?
For more details