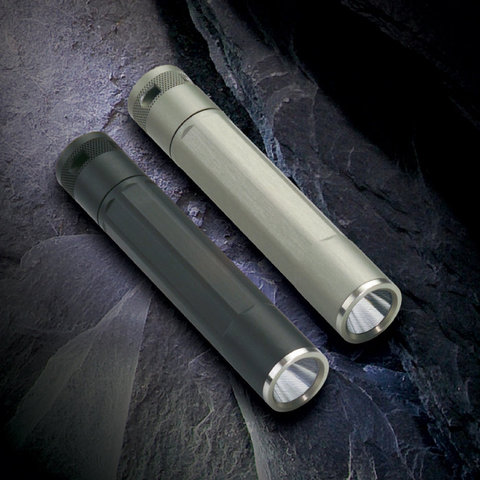 This Holiday….give him something he can use!! The INOVA X1® is a serious flashlight that offers exceptional engineering and illumination for its compact 4-inch size. Powered by a single AA alkaline battery, its patented optical system, precision machined aluminum reflector with thermal interface provides superior light projection and visibility. Updated performance and new dual-mode functionality provides long hours of either High or Low power light output. Featuring a uniform focused spot with flood beam pattern that has an effective range of 223 feet, its beam can be also be seen in the dark for up to 1.5 miles. Perfect for keeping close at hand in a glove box, purse, brief case, backpack, and everywhere you go.
Champagne Living Says:  When these compact, but STRONG flashlights arrived I never even got the chance to use them.  Ben RIPPED them from my hand saying…"I've been wanting those for working on my car." Turns out his friend has some and he's been drooling over them for some time. I'm guessing that if a 28 year old went gaga over them, that any guy in your life will. Great to keep in your toolbox, keep one in the kitchen, and make sure to get extras for your glovebox.
Great Gift For: Stocking stuffer, men, women, teens, or just get them for YOURSELF.
Available at Niteize.com . Set shown is available for $23.99