A house's annual energy expense may exceed $2,000. However, did you know that heating and cooling expenses account for more than half of that total?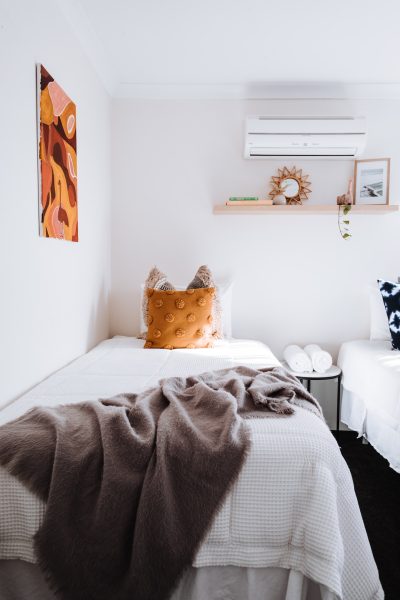 The most common causes of heating and cooling system failure and inefficiency are dirt and a lack of maintenance. If you properly maintain your equipment, your system will continue to perform at its full capacity, avoiding future problems and unnecessary costs.
The following are some key steps you may take to guarantee that your system continues to work efficiently in all seasons.
Your home's heating, ventilation, and air-conditioning systems are intended to generate a certain volume of air. A blockage in your system can affect the air balance and make the blower motor work harder. You will be able to maintain your system's air balance and avoid having the blower work harder and wear out quicker if you can identify potential airflow choke points.
The first place to look for a steady flow of clean air through your home is the furnace filter. If the filter gets clogged with dirt, it may suffocate the air handler, allowing dust to accumulate on critical system parts. You should also keep the space surrounding the external condenser free, and you should not close or impede any of your home's vent registers.
Activate the "Auto" Fan Setting
Most HVAC systems have two fan settings: "auto," which directs the fan to run only when the system is actively heating or cooling, and "on," which instructs the fan to run continuously regardless of whether the system is actively heating or cooling. Some systems have dual-speed fans, which allow the fan to be set to a slower and more energy-efficient speed in between heating and cooling cycles.
There are certain advantages to selecting the "on" option. It traps more dust, which may make it easier for people with respiratory sensitivities or allergies to breathe smoothly. However, the major disadvantage is that it forces the system to work much harder, reducing the system's lifetime. It also causes filters to clog faster, which means if you don't change them regularly, you might be placing a substantial strain on your system.
Examine the Carbon Monoxide Detector
According to foxfamilyhvac.com, a well-known HVAC contractor near Sacramento, California, "Carbon monoxide is rarely produced by your heating, ventilation, and air conditioning systems." However, if your heating system fails or starts to fail, it may produce this harmful gas."
Because carbon monoxide cannot be seen or smelled, a system that will sound an alert if it is present is required. Carbon monoxide detectors should be installed on each level of your home, and their batteries should be replaced regularly. It should be tested every six months to verify that it is working properly.
Monitor System Performance Regularly
Although having an HVAC expert inspect your system at least once a year is a great point to start, there is a lot of monitoring that you can and should do in the meantime. Consider installing sensors and amp loggers to help you monitor energy usage and other performance indicators. Energy usage that is higher than expected, for example, might be a sign of an issue.
Most people are unaware that their thermostat is an important component of their heating, ventilation, and air conditioning systems. When the thermostat is set too high, the cooling system must work harder to maintain a pleasant temperature in your home, using more energy. Because of how it is made, if it is set too low, it will not have enough power to adequately heat your home. In the summer, your thermostat should be set to at least 78 degrees Fahrenheit higher, and in the winter, it should be set to at least 68 degrees Fahrenheit lower.
It is essential to maintain your outdoor equipment in between the several seasons that occur throughout the year. It is essential to remove all debris, garbage, leaves, grass, and accumulated grime. Examine the area between your unit and any surrounding trees, bushes, or other forms of vegetation.
Replace the Air Filter Regularly
Dust that collects on the metal filter installed outside your house may prevent air from flowing through the filter over time. Check the metal filter at least once a month and replace it once or twice throughout the heating season to ensure that it is not clogged with dust and inhibits airflow.  As a result, it helps guarantee that your HVAC systems operate effectively.