This post has been sponsored by Boscov's. All opinions are strictly my own.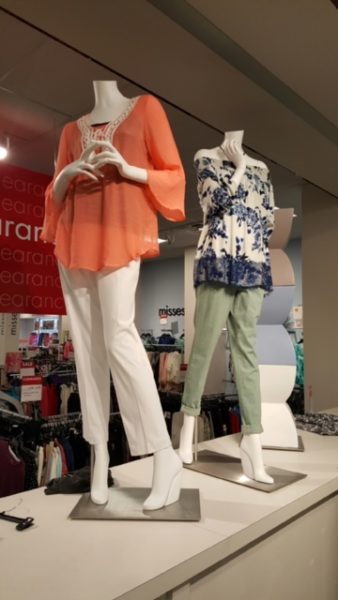 I am SOOOO ready for nice weather. I spent last week and this coming week trudging around Manhattan. While there may not have been snow on the ground, the wind whipped through the streets and the rain made everything around feel cold and raw. I'm ready to ditch the boots and gloves, store the winter coat for 6 or 7 months and slip into a pretty spring dress and some open shoes.
I was READY for a day at Boscov's
I am tired of black and gray….I am SO tired of them, that when I opened the doors and saw all of the beautiful colors, florals, and cold shoulder dresses in front of me, that I felt like a crocus on an early spring morning. I needed this shopping day, and I REALLY needed a lift.
What I found
I had seen black cold shoulder dresses before, but I was happy to see that Boscov's was featuring cold shoulder tops in bright beautiful florals….
Boho prints and my favorite striped shirt, shown on sharkbite tunics over cropped pants are all in store this spring. You can go from casual to elegant by adding an overlay over the simplest of outfits.
Long sheer overlays for a bit of an eclectic look were on display. I love the look, but at only 5'1″, I'll leave those to the tall girls.
Most of all, I'm ready for dresses. I'm tired of layers of jeans and slacks, leggings and socks.
Dresses for day, evening, and even just being in the house. I love them ALL!
I saw brands like
Fergielicious
Nine West
London Times
Easy Spirit
Tommy Hilfiger
Jessica Simpson
and more
I piled up the colors, the styles, and lots of dresses. When I said I was dress-ready I wasn't kidding. My key is to create a seasonal wardrobe with ONE base color so that I can mix and match my shoes, bags, and accessories.
This spring it's NAVY

I needed something dressy for my son's wedding rehearsal/dinner, so I chose a cold shoulder for evening by Connected Apparel, along with some fun Fergielicious sandals.
A navy and white dress in an antiqued scroll pattern can take me from business meetings out to dinner with Mr. S. The fabric is PERFECT for travel and it washes and wears easily without wrinkling.
A little bit sparkly, and a little bit classic is how I felt about this shift by Tommy Hilfiger. The navy and silver threads cross-hatched through the fabric make this simple style…simply FUN.
My favorite of the bunch is this navy, pink and white "Palm Beach" look by London Times.
All of outfits are accented with a cute Nine West wristlet and those fun sandals.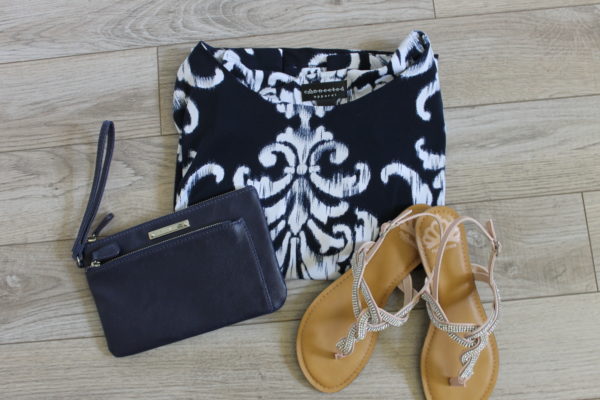 I'm ready for you sun!!


Head to your local Boscov's to get a taste of what's in store for Spring Fashion.