The living room is the hub of the home as it is the space where the whole family can get together and spend quality time as a group.
No matter what kind of home you own or the size of the family you belong to, the living room continues to be a shared space. This is often the first room guests see when paying you a visit and the place where the family relaxes, catches up, and watches TV together at the end of the working day.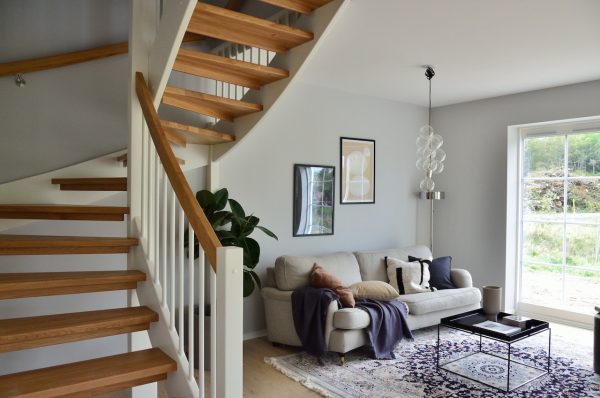 If you are concerned that your family is not spending as much time together as they could, the living room could be the solution to all your problems.
By creating a comfortable shared space for everyone to access, you make it easier for people to come together.
There is a lot of work that goes into making the perfect living room for your family and this guide is going to share some of the key steps to the process.
Does Your Living Room Work?
The name of the room itself is a key indicator of how important this space should be in every household.
Known as the living room, this is the space where the family lives life together.
This is a shared room of the home where all occupants can come together to rest, relax and simply be.
Other rooms of the home are associated with tasks, like the kitchen for cooking and the office for work. The living room is free from such expectations, allowing people to fully relax whenever they enter this space.
To ensure this relaxation and quality time with the family, away from expectations and tasks, your living room décor should reflect this.
The way a room looks and feels will impact how people act within it.
If you never feel relaxed in your living room or find that the room is not being used by everyone, you can usually find the reason for this in the way it looks.
Is your room cluttered, disorganized, and in a constant state of disarray?
This is not going to be a welcoming environment for anyone and will not encourage people to spend time in this space when other rooms in the home offer a better atmosphere.
As the homeowner, you can contribute to greater family relations and ensure that everyone in the home is spending time together through some simple home improvements.
Key Ways To Organize The Living Room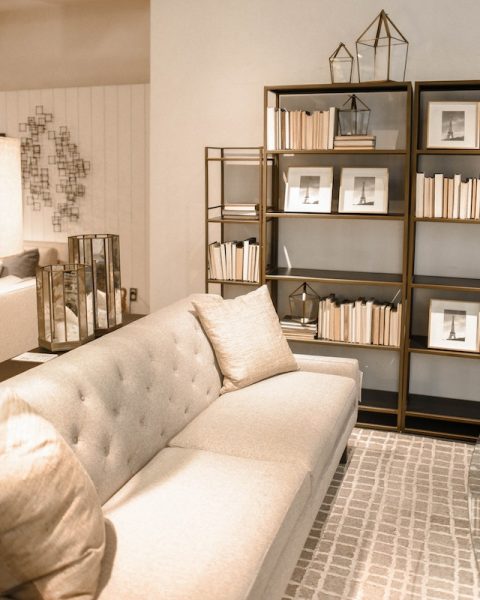 The first step to bringing the family back together and making the most use of your living room is organization.
If this space is cluttered and messy, it will not be a comfortable space for anyone. With too many items, the living room does not have a clear purpose and is therefore no use to anyone within the home.
Taking some time to consider what your living room is currently being used for and how it looks is a great way to start this process.
You want to consider what you own and what is working for you, as well as determine the things that need to change if you want to improve the way your home runs.
The living room is a shared space, which means it needs to be comfortable for everyone.
There will be a collection of items and décor within the living room to appeal to everyone, ensuring people feel comfortable while also having access to the things they need.
However, even though there is an accumulation of items in most living rooms, this does not mean it has to become cluttered space.
Storage is the best solution when it comes to renovating the living room, and you have many options for this space.
Things such as display units for living room spaces can make such a difference to your home by allowing you to have the personal touches that appeal to the whole family without the clutter and mess this usually comes with.
A comfortable and welcoming living room is not one devoid of personality, but it does have to be organized to provide this kind of atmosphere for everyone.
When entering the living room as a family, you want to feel like you have a break from the tasks that usually take up your day – including household chores. The living room should, therefore, be organized and easy to clean to help you relax whenever you enter this space.  
Something as simple as display units can be great in the living room because they offer a space for your personal items and décor while preventing clutter elsewhere in the room. This storage solution can be tailored to suit your needs and tastes while making it easy to keep the living room organized at all times.
The key to maintaining a clean and organized space is finding a place for everything, which is why storage needs to be carefully considered in the living room.
Display units, shelving, and cabinets can be a great addition to this space as they allow you to keep everything you want and need within reach without causing clutter.
Transform Your Living Room Today
With one investment in storage, you can change the way your family operates within the home.
Creating a clean and organized space out of the living room makes it more welcoming, and therefore encourages everyone in the family to make use of the space. This space will also be ideal for entertaining whenever anyone turns up at your door, as the storage solutions you have invested in make it easy to tidy at a minute's notice.
The living room can once again become the hub of the home that is suitable for all members of the household to use and enjoy whenever they desire.
You can make the most out of your living room and bring the family together with some decluttering and organization. This can be easily done with storage solutions like display units, ensuring maximum comfort for all.