We all know how important it is to make a second-hand car safe and roadworthy when you first purchase it. But we can go further with our used car, and it is possible to make a decent purchase look like new even when it is not. Here is our guide for how to make a used car look like new.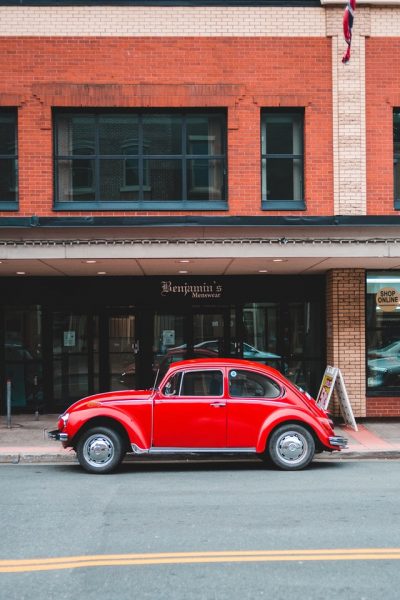 Private Reg Plate
Association is a powerful psychological tool in human behavior. If we put a private plate on our car, it gives the impression of wealth and prestige. You can pick up a private plate from as little as a few hundred dollars but can also spend millions; the most expensive plate is valued at over five million. This simple addition can distract from any of the tell-tale signs that the car has a previous owner.
A Proper Clean Inside
Sometimes a used car can look tired and grubby, but all that sometimes needs is a thorough interior cleaning. First, make sure all debris is vacuumed out of all areas, including the gaps between seats and tiny crevices in the doors and panels. Wipe down all surfaces and consider using polish on any smooth surfaces; this will give the car a sparkle rarely seen in an older vehicle. If any panels or surfaces are cracked or broken, we could replace them with new panels. To finish the inside clean, an excellent deodorant can give it a clean smell and relinquish any lingering odors; you can even get a new car smell one!
Paint & Wax Job
Cars accumulate scuffs, scratches, and dents; it's the clearest indicator that a vehicle has been around. For this reason, we must attend to these minor imperfections if we stand any chance of making the vehicle pretend to be a newer one. Slight scuffs can be taken out with rub on scratch remover treatments, and although these do not always work, it is worth attempting before moving on to more serious options. If required, we should not shy away from a new paint job, sourcing high-quality car paint is not challenging, but we need to do the job correctly. Before applying a new paint job, any dents or rust should be fixed or removed; sand any rough or rusty areas down, use a quality primer, and then apply the fresh paint to the surface.
Upholstery
Cracks, rips, and stains; are the common problems with seat covers in used cars. We have two options here; replacement or repair. Replacement can be the more expensive option but will not fail to deliver outstanding results. But if you want to save some money and keep the original covers, a repair job can be effective. Either way, you are left with a more finished look to the interior. You have a blank canvas to choose any look and color you desire.
Trims
We often make little mistakes when driving, such as clipping a curb when parking. Such minor infractions do not prompt most to consider repairing or replacing parts of the car, such as wheel trims. But these small bumps and scrapes can add up over time and contribute to an unsightly vehicle. Replacing trims can be simple and inexpensive for some vehicles, such as those with traditional clip-on models. It can be a more expensive route for other cars, particularly those with alloys, as the alloys and fitting work both cost money. We can look at alloy repair services if the damage is not too severe.
Air Conditioning
Sadly, air conditioning is one feature that eventually gives us problems in any car. Hot and sweaty hardly send the message of new and luxurious. The good news is that it is usually a simple problem to rectify. You need to recharge your AC every two years by most manufacturers' recommendation, this should allow for continuous functionality. Eventually, we might find that a recharge is ineffective. And then, we must explore other possible issues, such as blocked filters, or coolant leaks.
Sound System
If we make the car look, feel and smell as if it were new, then we are almost there to make an old car look like a new one. One last thing that can ruin the illusion is a crackly, noisy radio. Over time various issues can emerge with a car stereo, electrics can fail, wiring degrade, and even speakers tear or crack, all giving poor sound quality. Investigate what is the issue and rectify it to complete the transformation.