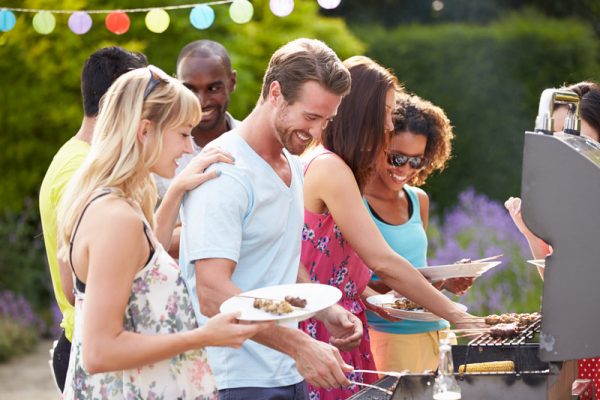 If you live in a warmer climate, having an outdoor kitchen is a must. Unfortunately, most options on the market are designed to break your budget. But the good news is there are ways to get it done. You just need to take a creative approach.
Take Inspiration from Other Cultures
In Many cultures, outdoor kitchens are the only kitchens, and not everyone can spend lots of money creating them. This is a great way to get some inspiration, looking at how others approach creating cooking, prep, and seating spaces outdoors. While you might not want your own outdoor kitchen to look as rustic, it is a good jumping off point.
Keep it Small
You do not need to have a massive outdoor kitchen. Everything you need can easily fit into a corner of your patio. This means sticking to the basics: a grill, a small refrigerator, and a counter top for prep. Then, as time goes on and you can save up more money, you can continue adding to your outdoor kitchen.
Go DIY
Rather than a custom, built-in grill, you can easily build up around the grill you have, giving it a custom look. You can also use pavers and other landscaping items to create seating, counter space, and more. There are so many ideas online for DIY outdoor kitchens, and if you are even a little bit handy, it is a great way to save some money.
Turn Trash Into Treasure
Maybe you don't have money for a small refrigerator to keep outside. But you probably do have money to buy an old refrigerator that doesn't work anymore. Turn it on its back, built it a stand or even panel it, and you have a large cooler that you can fill with ice and keep meats and other items nice and cold. And while this is just one idea, there are tons that you can find, and some you can no doubt come up with yourself.
Did you create an outdoor kitchen on a budget? Share some pictures with us!