We used to have a rich history of carrying knives, going right the way back to the Roman soldiers who were equipped with the first ever folding pocket knife.
These days there are some legalities which might prevent us from traveling freely around with a pocket knife or any other kind of knife for that matter, but despite this we still need and use all different types of knives in our daily lives and many people don't know how to carry a knife properly.
Here is a look at where you can carry your Every Day Carry Knives around and why they are so useful along with at some smart carrying and safe handling tips.
Essential equipment
There are so many different kinds of knives and that is because they serve a variety of different purposes, so you need the right knife for the job in hand.
When you visit a site like Chris Reeves knives for example, you can see just how many different types of knives are available and that even includes knives for kids, to get them used to handling a blade and learning safety precautions.
Can you imagine trying to perform any number of preparation tasks in the kitchen without a kitchen and what about when you are on a fishing or camping trip?
Knives are essential equipment and the vast majority of us simply want to carry a knife on us to make our life easier, but we do of course have to respect any state laws or around the globe if we are traveling with a blade.
Carrying a pocket knife
If you are out and about and enjoying a camping or fishing trip or any other form of outdoor adventure, there will undoubtedly be a time where a pocket knife will prove to be a handy piece of equipment to have in your pocket.
Being able to cut a rope or string or even slice an apple are tasks that are accomplished with ease with a pocket knife.
There are three different versions of a pocket knife to consider and you can choose from a pen knife, a jack knife or a multi-purpose knife with the Swiss Army knife being one of the most iconic versions of this type of knife.
You can break down your choice even further by selecting the knife design you want. A lock blade knife is self-explanatory in what it does whereas a slip joint knife the blade doesn't lock but is held in place by a spring device that holds the knife in place.
Alternatively, you can choose a knife which offers one-handed opening or a friction folder knife, which is another version of a non-locking blade.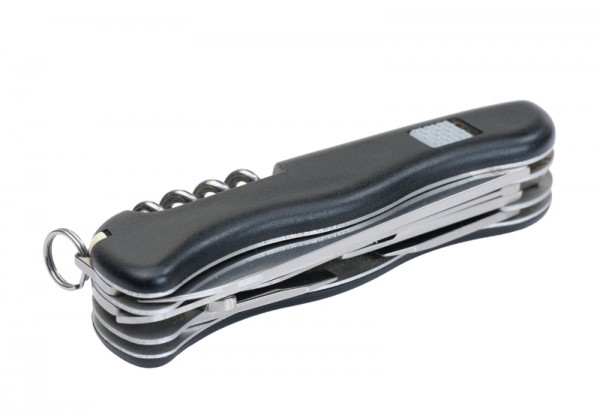 Tool or weapon?
The big debate it seems when it comes to how dangerous the respective authorities consider a knife to be is whether they view a knife as a tool or a weapon.
You can construct a convincing argument to suggest that a knife should be viewed primarily as a tool but because it has a sharp blade and can potentially cause someone harm if used aggressively or inappropriately, it could arguably be considered a weapon as well.
This is the conundrum that ends up with knife carriers being both demonized in some places and largely controlled and restricted in many different places.
Walk into any kitchen and you will quickly be able to lay your hands on a blade that is at least six inches long and very sharp, but only a tiny minority would ever view that knife as anything other than a useful kitchen tool.
The law on carrying knives
It is not possible to cover all aspects of knife carrying laws in just a few paragraphs, so it makes sense to get a fundamental understanding of the language used so that you can work out how your particular knife will be viewed by various enforcement authorities.
The Carry Law is legislation that dictates what type and size of knife you are permitted to carry with you when you are outside of your home. There are various different state knife laws so you will need to familiarise yourself with what is permitted if you are traveling to an area in the U.S and plan to take your knife with you, to see if it is allowed or forbidden.
There are certain places where you will never be allowed to carry any type of knife such as on a plane or any federal building and you are not permitted to take a knife onto a military installation, unless you are a member of the Armed Services.
If you are sensible in your choice of EDC knife and understand and respect the laws, you may well be able to make use of the knife on your trip, as it was intended.
Keith Bradshaw hosts wildlife experience holidays. He is always keen of offer his insights on this subject and has already written for a number of different websites.