This post has been sponsored by Silver&Fit. All opinions are strictly my own.
I don't HATE exercise
I just didn't like the options that I had. I'll be 67 in 2 weeks and I am out of shape. Spin class? Can't keep up. Weight training? I would look around at the 20-somethings at the gym and realize that I could barely lift 15 lbs…in BOTH hands. Running? Not with my knees (or hips or back). Even WITH my resolutions this January, I was ready to give up.
I have to work out at home
I don't have the stamina to keep up with most online classes
I can barely make it to the corner and back (never mind walk around the block)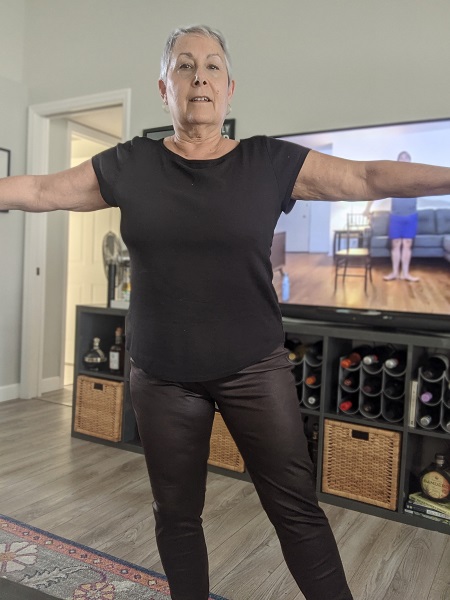 So, what's an over 50-year-old to do when they WANT to get fit?
I can tell you what I did. I joined Silver&Fit, the online exercise classes geared specifically to those of us of a certain age in mind. I knew that my Medicare Advantage plan included the program (and I've been on Medicare for a long time now), but I never took advantage of any of the 15,000 classes at my local gym. Being homebound because of Covid-19 has changed that when I learned that I could take classes online in
YOGA
Dance (my fave)
Pilates
Cardio
Weight Training
And more
I learned that you don't have to be old enough for Medicare to take advantage of the incredible array of classes online, once I can get back to travel, I'll be able to work out no matter WHERE I am. I can do Yoga in Yuma or Pilates in Paris. I can even do Cardio in Cadiz.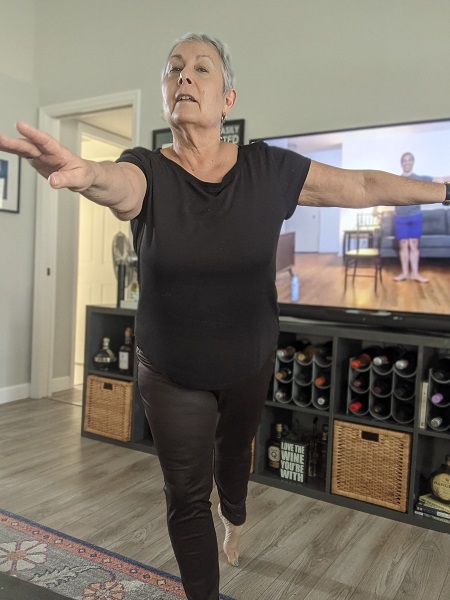 I was a dance therapy major in college
And, it's been (I can't tell you how many) years since I've had my hand on a ballet barre. It's funny how one minute you think you hate to workout and the next you're doing pliés and relevés with delight (and just like riding a bicycle, it all starts to come back). Even though I had a background, I started with the beginner class and I loved the gentle firmness of the instructor. Ballet masters and mistresses are usually tough cookies and this instructor has a softer approach, still focusing on form making it so much fun for anyone who took ballet as a child or wants to do it for the very first time!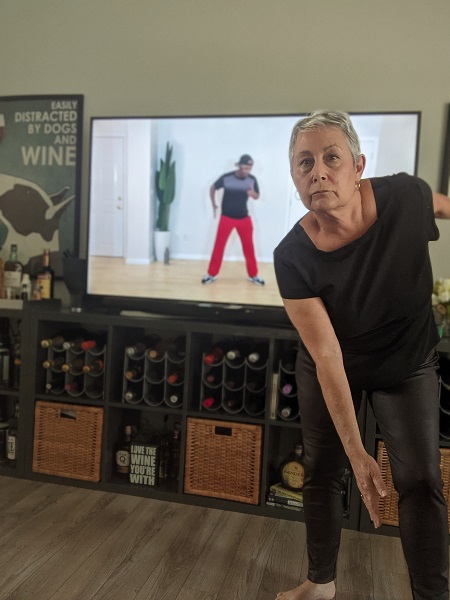 I also did a beginner and an INTERMEDIATE Cardio class (go Zippy). I'll stick with the beginner's class as it was perfect for a couch potato like me.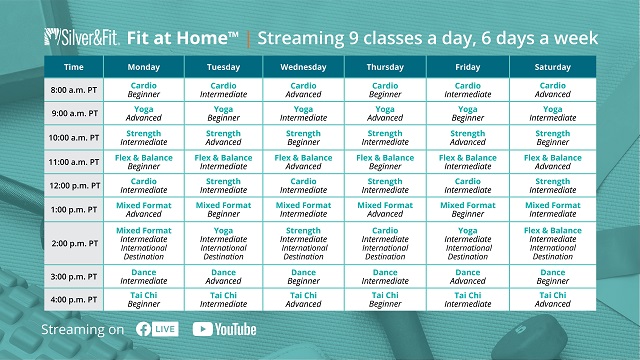 With 9 LIVE classes per day, 6 days a week
You'll find a Silver&Fit class to meet your specific needs (or wants) and they are all streamed LIVE on both Facebook and YouTube. I told you they were great for either at home or while traveling. Plus, while we're all home with travel restrictions right now, you can even take a class in an International location. It's like working out at locations around the world!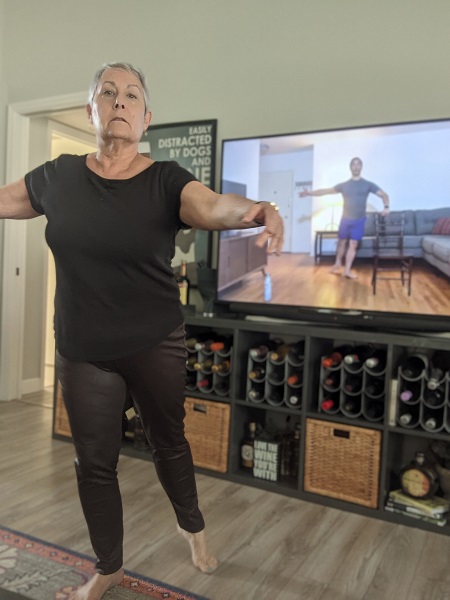 No matter what your fitness level
There are classes from beginner through advanced. It's great to take classes with one of the nation's leading healthy aging and exercise programs with a mission to help people live healthier lives.
Take classes NOW at:
OK, fess up. Yoga, pilates, dance, cardio, or… What is YOUR favorite exercise?