On February 14th it's all about love and the eternal symbol for your feelings is THE HEART.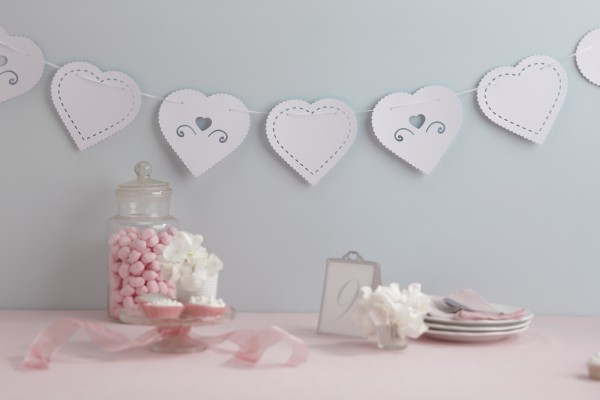 Decorate for your love with this string of exquisite heart shaped, white card bunting from
Love Struck
.The hearts alternate between being plain and having small hearts and a swirl cut out of them, adding a touch of romance.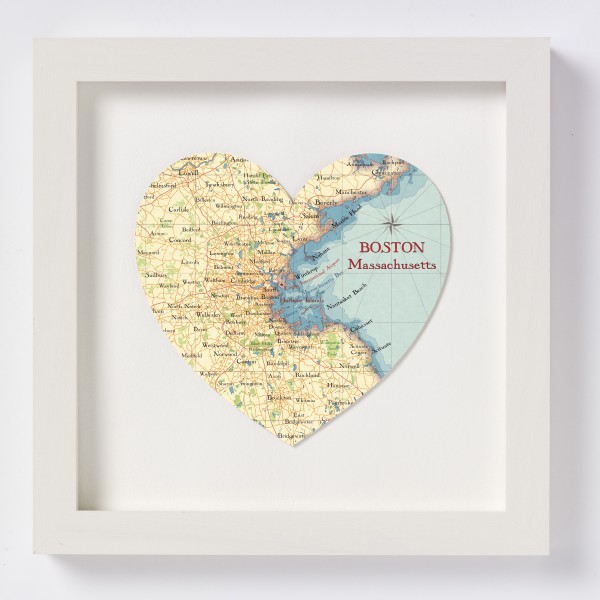 You know my heart belongs back in Boston (I'll be there in April after my Hong Kong trip). This high-quality print from an original illustration by
In-Spaces
in-house team uses a mix of digital and traditional methods. Each print is glazed and cut into their signature heart shape then mounted so it floats above the textured watercolor paper mount.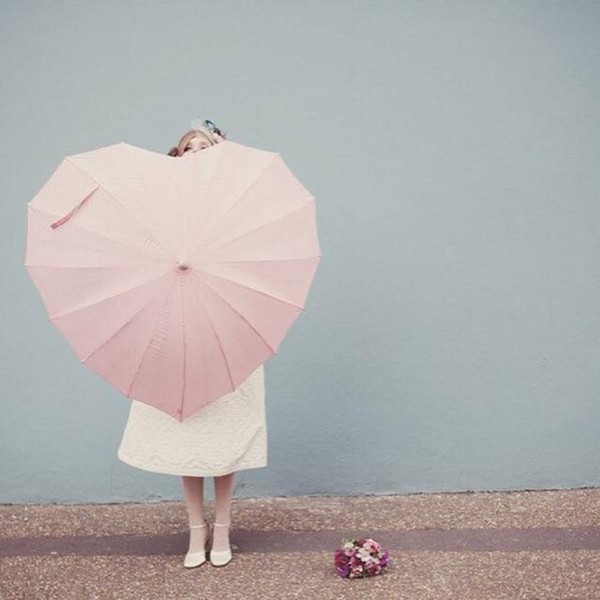 Let it rain! Your Valentine's Day won't be dampened with this heart shaped umbrellas from
Love Umbrellas
, available in lots of different colors!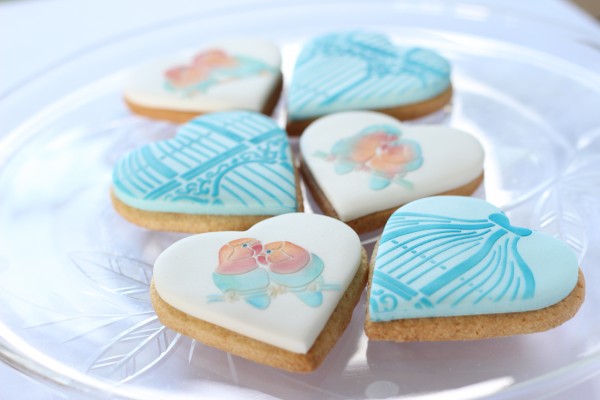 Beautiful lovebirds in peach and aqua decorate these daintily decorated
heart cookies
by Lindy Smith using her own stencil designs. If the way to his/her heart is through their stomach, this is a gift they'll LOVE.