This post has been sponsored by Birds Eye. All opinions are strictly my own.
If I had to list two things that I do when eating they would be
TRY to cut down on my carbs and sugars
Find the easiest way out when it comes to making dinner
I am by nature a lazy cook
I've become even lazier since we became empty nesters and moved to Florida. Cooking for two…in the HEAT feels like such a chore. That could easily translate into delivery/food to go, and while I do treat myself to this once in a while, it's difficult to eat healthy when your only options are pizza or Chinese delivery.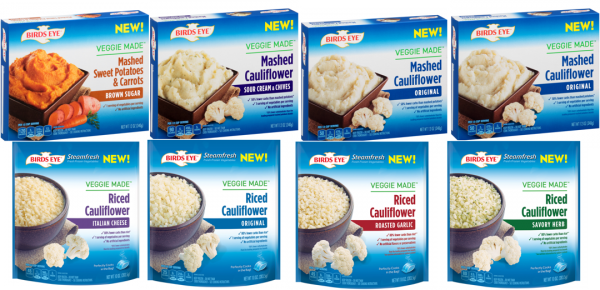 Every night I light the grill
It's easier, the house doesn't heat up, and my meals are healthier, but getting my vegetables and trying to pass on potatoes and bread leave me with limited options.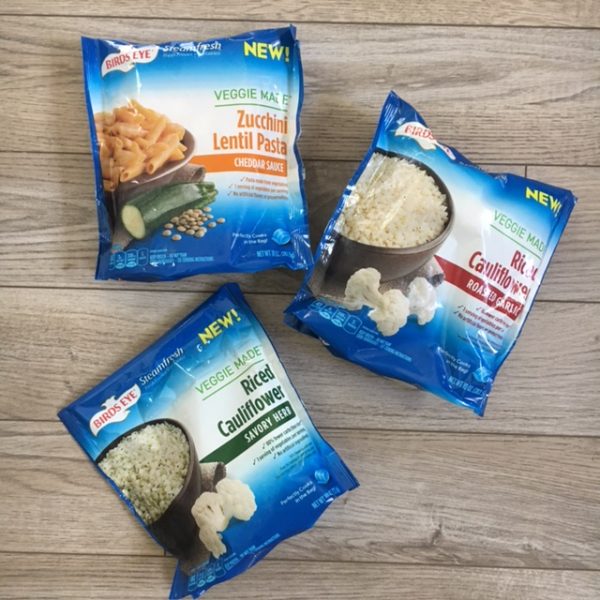 A few weeks ago I learned
Birds Eye, the brand that I go to for my frozen veggies has a great new product that has made MY dinner-making a whole lot easier and healthier to boot. I'm eating MORE vegetables thanks to Birds Eye's creative new "Veggie Made™" products. I no longer have to put my cauliflower through the ricer or mash it by hand, instead I toss a bag of riced or mashed cauliflower into the microwave (and yes, you can even get it pre-seasoned), and I feel like I'm enjoying a huge helping of carbs with my dinner….ONLY I'M NOT.
So easy, so good
Not only is this a yummy (and nutritious) solution to cutting carbohydrates AND getting more nutrition in your meals, but with preparation as easy as 5 minutes in the microwave in the Birds Eye's Steamfresh packaging, I don't have to slave over a hot stove. Mr. S and I get full servings of vegetables with no artificial ingredients, and it's my number one dinner hack to the comfort foods that he loves.
Birds Eye Veggie Made varieties include:
Birds

 

Eye

 Veggie Made™ Mashed: Original Cauliflower, Sour Cream & Chives Cauliflower, Roasted Garlic Cauliflower, and Sweet Potatoes & Carrots with Brown Sugar

Birds

 

Eye

 Steamfresh Veggie Made™ Riced Cauliflower: Original, Roasted Garlic, Savory Herb, and Italian Cheese

Birds

 

Eye

 Steamfresh Veggie Made™ Pasta: Original Zucchini Lentil Pasta, Spinach Lentil Pasta with Alfredo Sauce, Zucchini Lentil Pasta with Cheddar Sauce and Zucchini Lentil Pasta with Marinara Sauce
I've enjoyed
alll different versions of the cauliflower – Original mashed, Original Riced, Riced Savory Herb and more and I LOVE them all (and Mr. S…who is a meat and potatoes guy) hasn't said BOO (which is good, because he'd normally ask me for something that his cardiologist has said NO to).


Pick up 

Birds

 

Eye

 "Veggie Made" in the Steamfresh packs in the freezer section of your grocery store.
For more information visit: BirdsEye.com