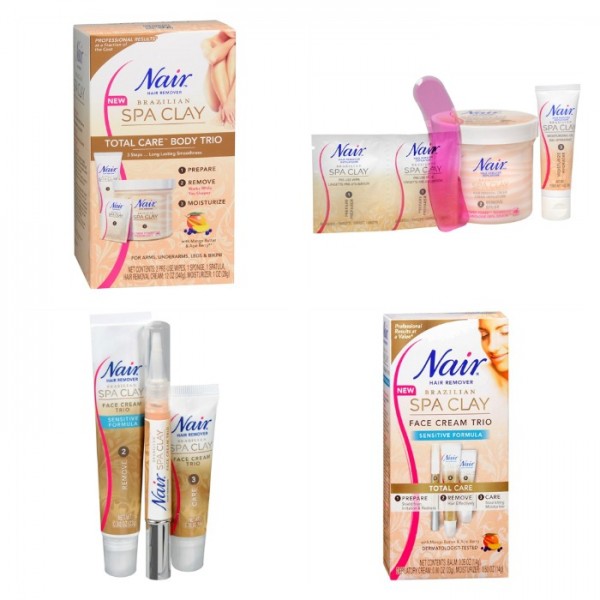 Spaaaahhhhh….that's where I PREFER to go to take care of my summer essentials. You know, the hair do's and dont's.
Hair DO's 
Get an easy to manage cut that looks great on the beach
Keep my color looking great – summer means FADING
Visit Shana every 4-weeks ($$$$$) to make sure I'm ready for the beach club
Hair DON'TS
The hair on my face can NOT look like Tom Selleck
Fur does not look good in a bikini, maillot, or even a swimdress
The bikini line should NOT be seen (nor should it be bumpy or irritated)
ISSUE
I seem to grow hair quickly (hence a haircut every 4-weeks). If I had to go to the spa EVERYTIME I needed to get rid of the hair, I wouldn't have enough for that beautiful bathing suit I've been coveting in Nordstrom.
Solution
Shana takes care of the hair on my head. Everything else I can manage on my own. I've tried various methods
Shaving – leaves bumps & iritation
Sugar – leaves strands of sugar & is unmanageable
Depilatory – great for some areas, but SMELLS so bad
Wax – was my remover of choice, but frankly it hurts when I R-I-P the hair out
MY NEW FIND
Nair Brazilian Spa Clay. YES CLAY. Like get a facial, mud-pack, treat yourself to a day of pampering kind of clay. The product comes in both a Total Care FACE trio, for that upper lip, chin, neck, etc. as well as a Total Care Body Trio for your legs, arms, underarms, and even your bikini line.
All it takes is 3 simple steps – BODY
Prepare your skin. Nair's gentle chamomile wipes means no making a mess. Just open the packet and swipe the cloth across the area.
Using the spatula, put a thick coat of Nair Brazilian Spa Clay to the hair to be removed.
Wait 1 minute
HOP IN THE SHOWER – that's RIGHT. The Shower.
Leave it on for 3 minutes (while you relax)
Using a damp washcloth, remove the cream. I found that the hair came off easily and went down the drain (where it belongs).
Rinse well
Moisturize with the  post-use gel that has soothing aloe vera.
Voila – you're hair free
FACE
Wash your face
Brush the gentle preparation balm on the areas you'll be removing hair from (It really DOES keep your skin from getting irritated).
Using the applicator spread a thick layer of "Remove" cream on your face
Leave on for about 7 minutes
Wipe off with a damp washcloth
Apply the Nair Spa Clay moisturizing formula
I've used it twice already and I can tell you that
A. It's quicker to actually use the Nair Spa Clay than getting an appointment
B. It really is EASY to use and MUCH less painful than waxing
C. It WORKS – I'm in Florida, I wear shorts, skirts, and bathing suits DAILY. I KNOW.
D. Both products combines cost LESS than just having my upper lip waxed ONE time at the spa. The savings are INCREDIBLE and the convenience of being able to go out bare legged and beautiful ANY time  is so important to me.
I was sent both products to review from Single Edition Media.  I'm keeping them around to use all summer.
For more information about Nair Brazilian Spa Clay hair remover and other Nair products visit: Nair.com
HINT** – Check the site before shopping, you may find coupons to use on your next purchase.