NOTE: I am a Cross Country Cafe Ambassador. They provide me with coffee each month and I tell you about my favorites, this month I'm telling you how I recreated a childhood coffee memory….sort of.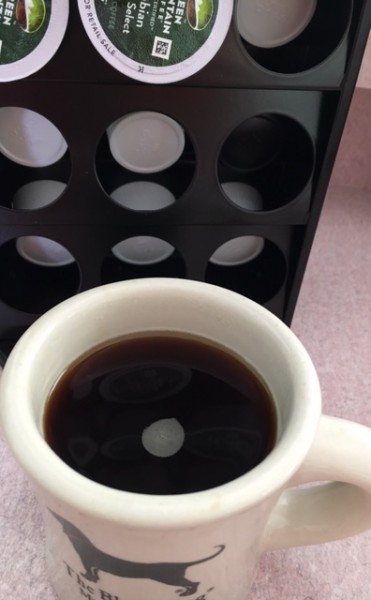 I remember her sitting me on her lap singing
I love coffee, I love tea, I love the Java Jive and it loves me…
Maybe it was then that I first began my love of the smooth dark drink that shapes my day. My grandmother would have her cup by her side, and I'd smell that mix of dark coffee, milk and sweetness. I remember the sound of the percolator bubbling as the coffee hit the top of the pot….pop…pop…pop. If I asked her "could taste some", she'd make me a cup…with just a splash of coffee, lots and lots of milk and plenty of sugar. It was a great treat.
I don't think I've seen a percolator in many years, since I prefer the quick ease of using a Keurig. But, I do miss the smell of a freshly opened bag of coffee, scooped into the pot. So, I was excited to try the new MY K-CUP REUSABLE FILTER FOR KEURIG 2.0 from Cross Country Cafe. I wasn't sure if I could get the same rich flavor that come in my boxed K-Cups, but I was down to try!!!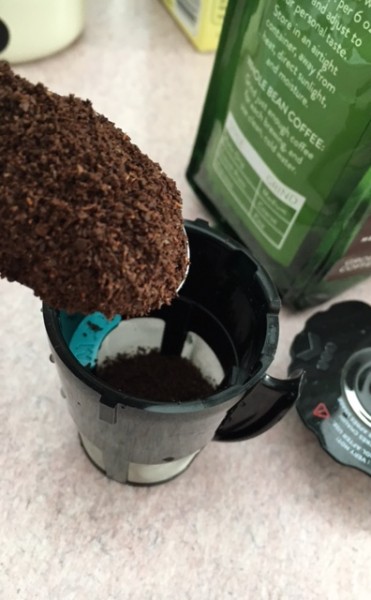 I had Mr. S try the first cup
I'm always up for making him the "Queen's Official Tester." I opened a bag of ground coffee, and was hit with that smell that I missed. His reply….make me another…just like that one. He LIKED IT, and I responded with a smile…"make it yourself." I'm not all that nice in the morning when I haven't had my coffee yet, and he wasn't getting a second until I got my first.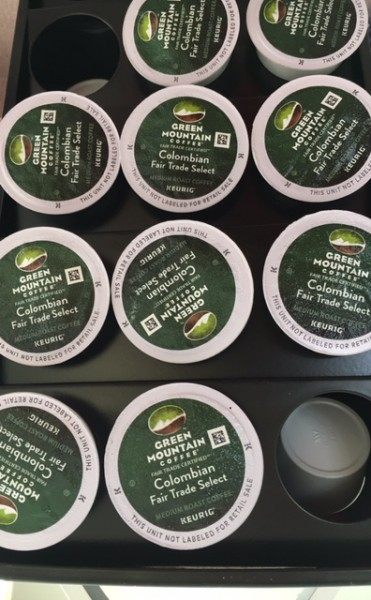 I love this option
Don't get me wrong, for my first coffee in the morning, I'll be popping in a K-Cup, like the Green Mountain Colombian Fair Trade Select that morning. But when I want to be taken back to the memories of my mother and grandmother, or if there's a coffee I buy on my travels that DOESN'T come in a K-Cup (gasp), I can enjoy it now.