This post is in partnership with Warner Bros.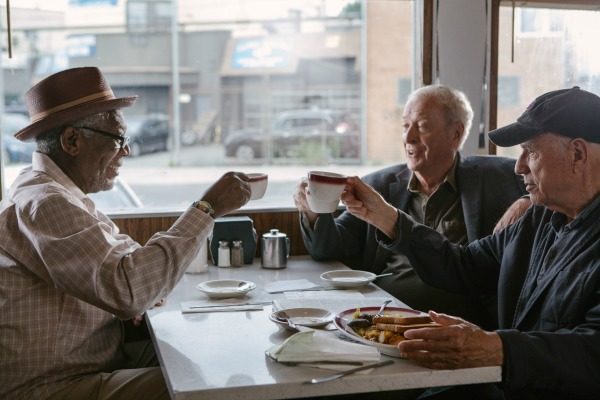 SIXTY-THREE
That's how hold I turned 6 weeks ago. At least that's what the calendar says.
I DON'T FEEL A DAY OVER
While I was in Las Vegas on a press trip, I had a PR rep tell me that the reason he invites me on trips is that I act more like a 15 year old boy than a 60-something woman. I took that as a complement (I had a good idea of what he meant by that). I also thought about what he said….A LOT. I really don't feel like I'm 63 years old at all. Oh, I'm a tad slower going down a flight of stairs, I might have to pop an aspirin at the end of the day, and no I can't drink you under the table anymore (I've always been a lightweight)…but, every now and then I try.
I GUESS THAT'S WHY

Going in Style resonated with me so much. While the three friends (Morgan Freeman, Alan Arkin, and Michael Caine) maybe be older, and their personalities couldn't be more different than one another, they do have ONE THING IN COMMON. A zest for life and the guts to just GO FOR IT.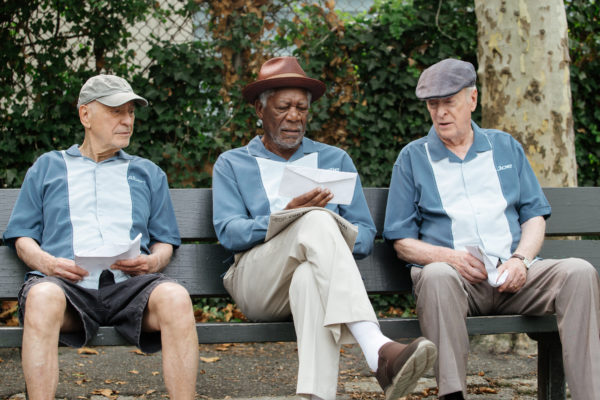 When these three friends learn that their pension fund is KAPUT, they take matters in their own hands. What ensues is a funny, fast paced story of friends that will risk it all to help each other have a better life in an entertaining, non-traditional heist movie.
I DID SOME #GOINGINSTYLE
Last week I was lucky to have the opportunity to get a sneak peek of the movie and party my @ss off in NYC at the premiere and after-party, as well as spend a fun few days with my bestie Rachel as we tripped the light fantastic pampering ourselves, exploring the city, and having an amazing meal thanks to Warner Bros.
Guests and talent mixed and mingled after the premiere at Mario Batali's La Sirena, where the food and the wine was plentiful. There is just no substitute for #GoingInStyle! My suggestion: call your bestie, take that great dress you've been saving for a special occaision, make reservations for dinner and see Going In Style this weekend.
GOING IN STYLE – opening in theaters on April 7th starring: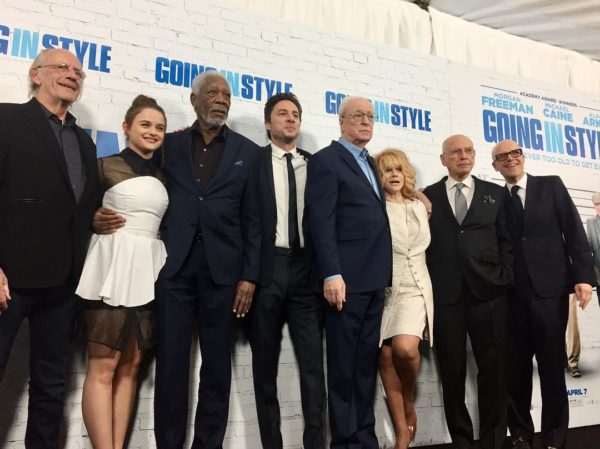 Morgan Freeman
Michael Caine
Alan Arkin
Ann-Margret
Joey King
Matt Dillon
Christopher Lloyd
and directed by Zach Braff