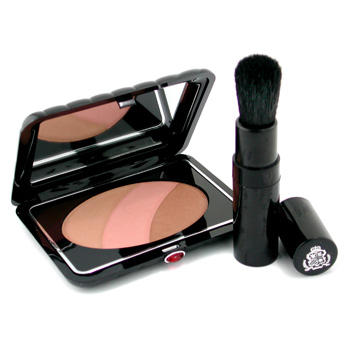 If I only knew then what I know now.
How many times have you thought that? The older I get, the more I seem to look back and see how foolish that I was (I suppose in 10 or 20 years that I'll do the same when I read some of my posts).
If I COULD go back and change what I did, the few things that I'd start with are…
1. Never START drinking soda (I'm an addict)
2. Always remove my makeup before going to sleep (lazy)
3. Not sit out in the sun ALL summer long with baby oil, baking and getting bronze (it looked GREAT then, not so much now).
Of those THREE, I've actually stopped doing #3. The Florida sun is just too hot and the spots come out within minutes of my sitting there. I used to bronze, now I burn. But, I still LOVE that "healthy" look of having sat out in the sun soaking in the rays. So, what do I do now?
I FAKE IT.
This season, I've been using Borghese's bronzing products to give me the LOOK and GLOW that I want. From my face to my toes I can still be a bronze goddess (ok, so I'm stretching it a little with the "goddess" comment) that I was when I was 18 or 19 without increasing my risk of skin cancer, wrinkles and those awful spots that are like connect the dots across my lower cheek and jawline.
The products that I used in this video can all be found at Borghese.com or at your local department store that carries Borghese products. The prices are fair and the bronzers really do add a nice glow.
Summer Glow SPF 20 Tinted Moisturizer – $29
What it does
* Get the perfect summer glow with this oil-free tinted moisturizer
* This mineral based formula helps defend skin against sun damage with its full-spectrum SPF protection
* Skin appears radiant and flawless
* SPF 20
How to Use
* Squeeze a small amount onto fingertips
* Blend over entire face and neck, avoiding eye area

Milano Multi-Bronzer – $31
What it does
* Satiny, smooth texture delivers a flawless finish.
* Year-round luminosity.
* Can be worn alone or with foundation.
How to Use
* Lightly sweep brush over bronzer, apply to face or anywhere else you want to look sun-kissed.
* Re-apply if necessary to build up to the desired color.
Splendore Brightening Body Glow – $35.50
What it does
* Light-diffusing Mica – Impart luminous glow and reflect light away from skin.
* Vitamins A and E – Powerful anti-oxidants promote healthy skin, moisturize and condition.
How to Use
* Smooth over arms, legs – wherever skin is exposed.
I received produce to facilitate this review, all opinions are my very own.