I received product to try in order to write about these fab L'Oreal products. Luckily they're very inexpensive, so you can pick them up at CVS, Walgreens, etc.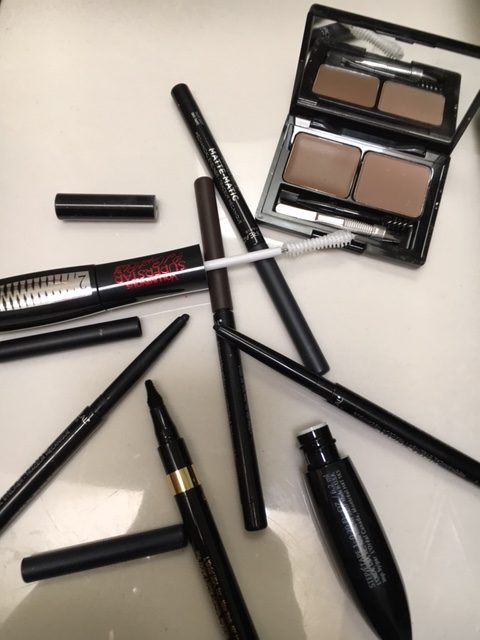 Are you tired of having to touchup or reapply your makeup throughout the day? Then you need to try out L'Oreal's newest cosmetics: the Infallible Pro line. All of the items from this line are designed to give you a full day of wear without the need to retouch or redo your face.
But they are more than just longwearing. They also provide a professional finish and are very easy to use. Even if you are a makeup novice, you will not struggle to look your best with the Infallible Pro line. Below are my favorite products I tried from the line.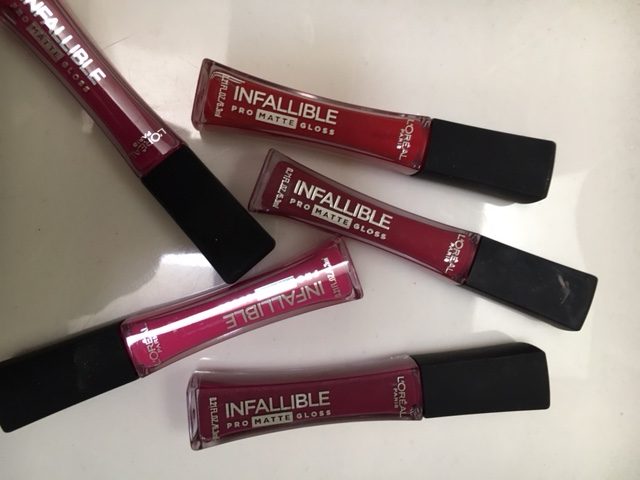 Infallible Pro Matte Gloss
This gloss really packs a punch of color, so be ready to go bold when you are wearing it. This is a whipped matte gloss, which gives it a very interesting texture, and the applicator offers a unique shape that makes it easy to be precise. The finish isn't fully matte, but it is a nice velvet, and the textures makes it comfortable for all-day wear.
Infallible Pro Contour
Do you love the look of contouring but feel like you just don't have the skills for it? This palette makes it easy. Once you get the hang of it, it only takes about a minute to get the look you want. And since it is light-weight, you don't feel like you are walking around with a ton of makeup on all day.
Infallible Pro Matte-Matic Eyeliner
In addition to being long-wearing and precise to apply, this eyeliner also comes in great shades, including a lovely gray. The built-in smudger makes it easy to get a smokey finish, if that is what you are looking for. The cream formula glides right on, avoiding the pulling many eyeliners have and giving you a professional appearance.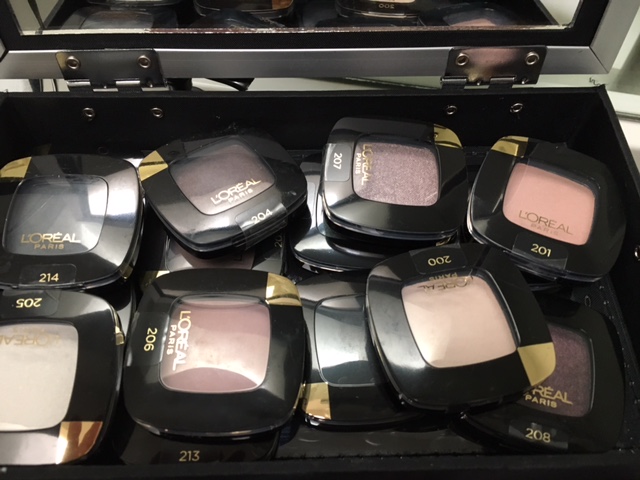 Color Riche Eye Shadow
The Color Riche Eye Shadow quads make it easy to give real depth to your look. Each quad comes with four, perfectly matched shades that really make your eyes pop. You can go bold with the disco palette or the rose palette, or keep things neutral with the bronze, beige, and gray palettes. Long-wearing and easy to blend, you need to have these shadows on hand.
Brow Stylist and Brow Stylist Plumper
Most of us never gave much thought to our eyebrows beyond keeping them groomed. Now, eyebrows are one of the most important features to play up with makeup. L'Oreal's Brow Stylist and Brow Stylist Plumper make it easy to get that look we all crave. These products are great for a polished look.
Voluminous Superstar Mascara
While many volumizing mascaras leave a lot to be desired, this one does not. The key to its success is that it comes with a primer in addition to the mascara, building up the lashes before adding color. If you want the drama of fake lashes without the effort, this is the product for you.
My Final Thoughts
Every product from this line looked the same when I was taking it off as it did when I first applied it. While it is on the pricier side for drug-store cosmetics, it still allows you to get the department store look without department store prices. If you are looking for new products, give the Infallible Pro line a try.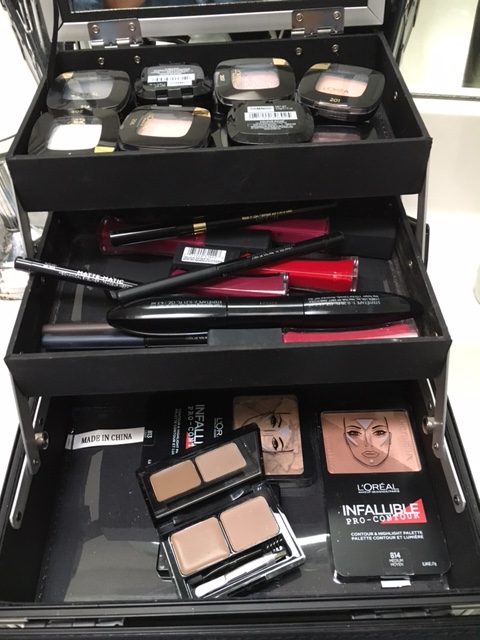 You're in luck, because L'Oreal Cosmetics are available at drugstores, discount department stores, etc.