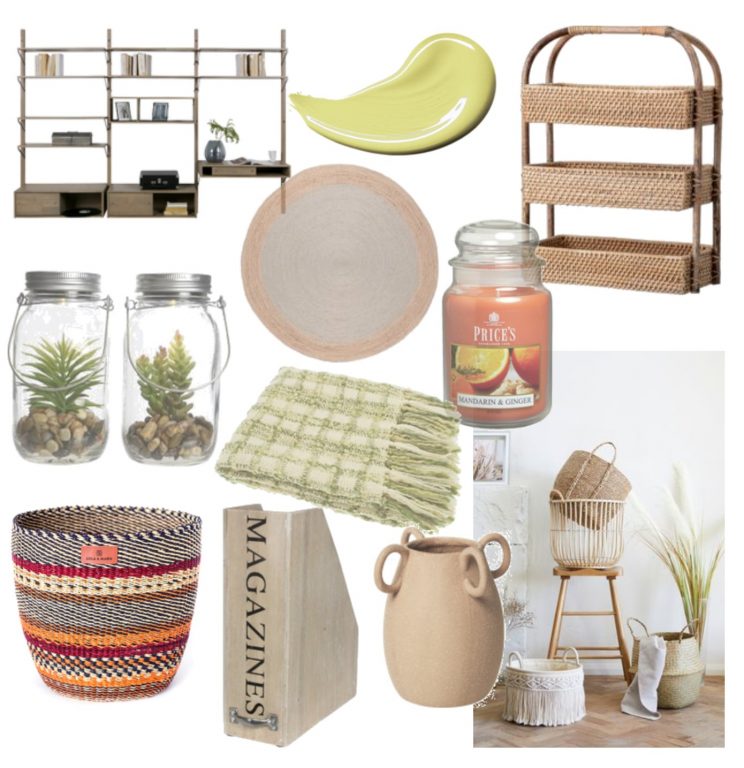 Sigh…as I look around my office at the piles of "stuff" that is still here from the holidays, I know that it's time that I get organized. I just need a little motivation (OK, I need a LOT of motivation), and the best thing to motivate me is knowing that when it's all done it will look spectacular. This is the perfect time to both get it together (and even have an organized desk) AND do a little redecorating at the same time.
Organized Room Ideas
I went on a search and decided that with the gloomy winter, that these peach and green combos would lift my spirits and keep all of my things in one place (or places).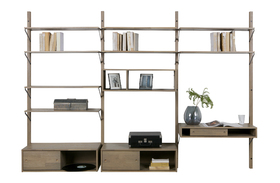 This Gyan Bespoke Wall Storage Unit from Cuckooland is a truly wonderful and unique piece of furniture from Woood! Made from FSC® fumed Oak, this shelving unit can be assembled in any way you choose! Two different cabinets, a shelf and a desk make up the elements of the Gyan Wall Unit; put these all together and you've got yourself a handy piece of storage! Display your family photos, keep your knick-knacks tidy, even do a bit of work at the desk, the Gyan has all you need! Either choose from the four pre-configured layouts – please refer to the images and the features and benefits and see what's included – or you can pick any of the elements individually to create a wall unit completely unique to you!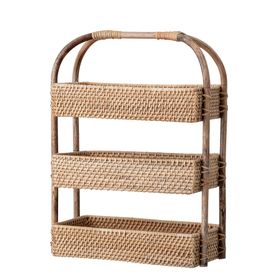 A stylish storage solution comes in the form of this three tier storage basket, perfect for bathrooms. I found it online at Rose and Grey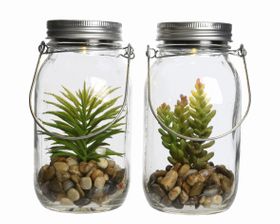 I'm in LOVE with these LED Solar Plant Jars from Dobbies Garden Centre. I want them in the office, the bathroom, the living room, on the deck and…..well, EVERYWHERE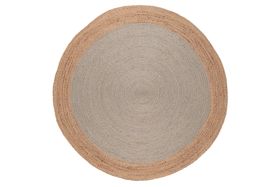 This braided circle-shaped jute rug is made with natural fibers and is CALLING to go under my kitchen/dining room table. The Eivissa rug's earthy elements of color accent the center of the rug or opt for au naturel. Naturally hardwearing makes this rug suitable for traffic areas (or the food spills in my case). Available at Pepper Sq Ltd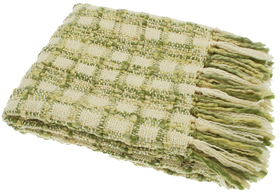 This throw makes me think SPRING! The luxury textured weave throw in natural cream and green colors from Shimu is made from chunky space-dyed yarns. Because it's 100% acrylic it will wear well (even when the dog decides to sleep on it.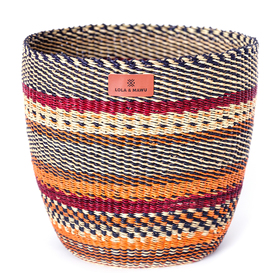 I want this for ALL of my storage.  These lovely baskets make fantastic planters or paper bins. Use them also as storage for your craft projects, knitting, magazines and bibs, and bobs around the house! Best of all they are available in a range of designs and sizes and look great grouped together to make a statement. From Lola and Mawu.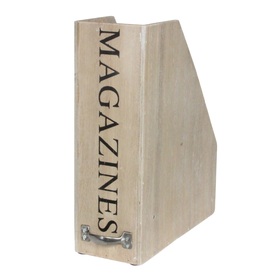 I sort of horde magazines. Travel magazines, cooking magazines, fashion magazines and more, and this stylish filing rack is a great way to accessorize the home without causing unnecessary clutter whilst storing all of your favorite mags. In rustic wood with limed effect finish, it's A4 size keeps all magazines neat and tidy.  Thanks to TCH, I might have to buy enough for an entire library.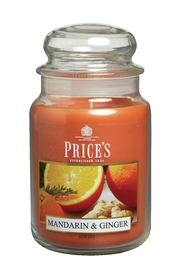 Let your senses come to life with this vibrantly scented candle from Price's Candles, with the mouth-watering freshness of juicy mandarins, blended with sweet aromatic ginger and spices. The large candle jar gives a burn time of up to 150 hours!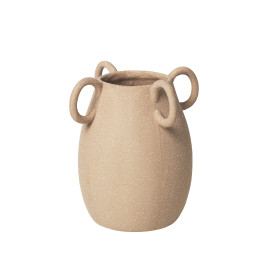 I'm loving the latest range of vases and pots from Danish designers Broste Copenhagen. This medium Horn Vase in sand has a matte-textured surface and handles around the top. Style it with some flowers or create a lovely display with other pots in contrasting colors, such as the small Horn Vase in terracotta.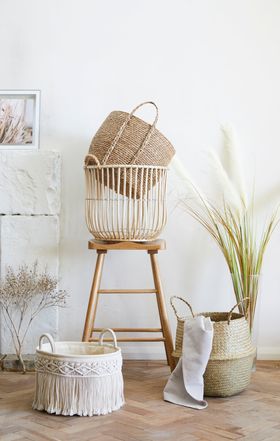 Baskets, baskets, and more baskets. My home is boho/eclectic and nothing makes me feel more at home than having an array of baskets like these from Dunelm, the only problem is which ones do I choose?
Are you doing a little organizing and redecorating this winter? Share some of your secrets! I'd love to have some help.