Most of the country is dealing with FRIGID temperatures (except here in Florida), but last week this former New Englander went BACK to the mountains. I know, I know, I'm supposed to go visit in SUMMER when it's too hot down here, but it was Thanksgiving week and we wanted to see our family and head up to the White Mountains of New Hampshire for a trip to the magical Stonehurst Manor.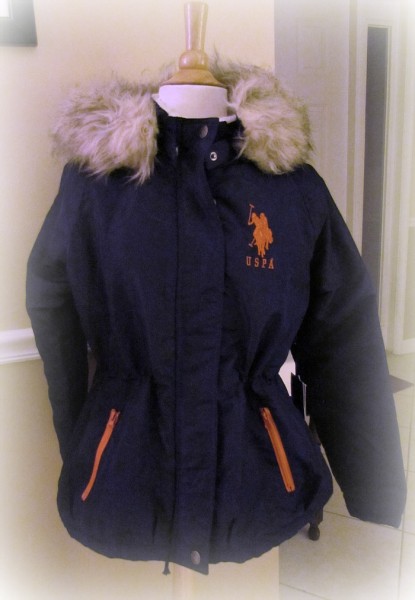 WAS I READY FOR THE COLD WEATHER?
Well, thanks to the US Polo Assn., I was nice and warm in my U.S. Polo Assn. Women's Anorak Puffer Jacket with Faux-Fur Trimmed Hood
that they sent me to review. Oh, I had seen their clothes in stores before, but I thought that they only made polo shirts and dresses, I had NO CLUE that they also carry stylish and WARM winter outerwear.
Would ten years in Florida have made me more vulnerable to the cold New England air?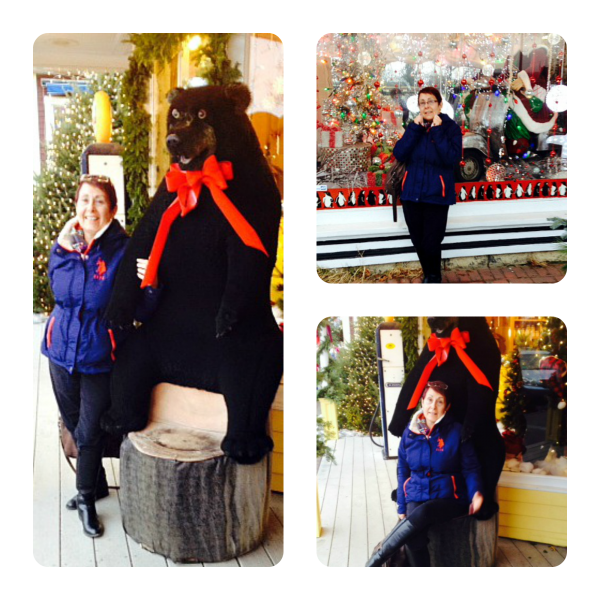 As long as I kept bundled up in my US Polo Assn. puffer anorak I was FINE, I even took Clem out for long walks in Whittier Woods in the EVENING when the sun was going down (which can be the coldest time of day), and as you can see by that white stuff on the ground, it wasn't the 86 degrees that it is here in Florida today.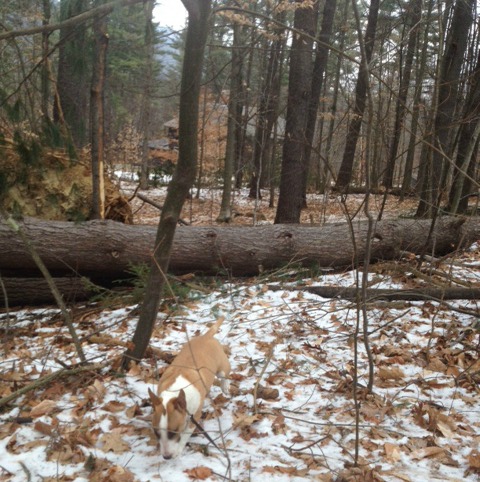 Did I mention?
US Polo Assn. has a full line of outerwear that is VERY reasonably priced for
They offer a RICH look, without the BIG price tag that usually comes with classic clothing. These are the styles that you can buy today and still love and look great in 10 years from now.
Of course now that I'm back in sunny Florida, I'll be heading back to their site for polo's, t-shirts and those adorable polo dresses that I love.
DETAILS
Hurry, because they're having a BIG 50% and MORE off sale on all items in their online store. U.S.Polo Assn.  It's a great time to do some holiday shopping, for both winter AND summer at these prices.
THANK YOU
I want to thank the U.S. Polo Assn. for providing me with a winter coat for this review, and to keep me from freezing my "you know what" off while I was up north. All opinions are strictly my own.